Aberdeenshire Council allocates £350,000 for rapid rehousing plan in 2021/22 budget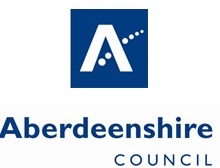 Aberdeenshire Council has allocated £350,000 for its rapid rehousing plan, increasing the range of permanent housing within the social and private rented sectors as part of its 2021/22 budget.
Council members agreed to set the revenue budgets at £635 million, the capital budget for the coming year will be £108m and the Housing Revenue Account was set at £95m (money raised from housing rents reinvested back into the housing estate).
It was revealed that every year for ten years an extra £700,000 will be used to support increased borrowing for investment in the Infrastructure Fund, to support projects including roads, bridges, and digital investment among other infrastructure projects. When added to the £50m commitment made last year, this amounts to an additional £180m investment over the next decade.
The impact of the past 12 months on council budgets and resources was acknowledged across the Chamber, with the recognition that when members set the current year budgets no one could have predicted just how much this would affect the lives of every individual. There was praise for the staff who kept essential services going throughout and the lives saved by the community and Council colleagues pulling together in the most spectacular way.
The gap in the budget in the middle of the last financial year was large, and with some responsible management across services that gap has been closed, but not entirely. The revenue budget set today will see extra money put into reserves to support future challenges and will result in savings being taken.
Some of the headline areas from the revenue budget are:
Extra £500,000 in children's services to deliver better outcomes for vulnerable children, young people and their families
An extra £3m to early years to honour the 1140 early years commitment
An additional £1.454m to the Integration Joint Board to support their vital work
Maintain the pupil-teacher ratio and secure places for all probationers who require one under the teacher induction scheme
Additional funding to social care budgets.
Savings in the region of £21m will be accepted.
The council's Capital Plan is a key lever in the wider medium term financial strategy. It covers investment in buildings, land, roads, bridges and equipment – all of which critical to supporting a robust economy.
The Capital Plan continues to be ambitious, with planned investment of nearly £972m over 15 years. Projects included in that include extensive work in early years childcare settings, the Peterhead Community Campus, investment in digital services, roads, and bridges to name just a few.
For the coming year there will be:
£108m projected spend.
Programme for bridge work prioritisation agreed.
Extra £13m into the infrastructure fund, each year for ten years. Recognition of the demand on infrastructure and backlog of repairs.
Improvements to Fraserburgh Library and Turriff Sports Centre
Two new primary schools – replacing Dunnottar in Stonehaven and Fraserburgh North and St Andrews in Fraserburgh.
Councillors also agreed a range of reserves including a £9m general reserve and a further £9.9m into earmarked reserves.
This includes:
£3.5m for Tackling Poverty and Inequalities - picking up on some of the areas of pressure that we know will most likely impact on communities as a result of the pandemic
£1.3m for Winter Maintenance
£2.5m for Roads Maintenance
£500,000 on Repairs and Maintenance to make much needed repairs and to improve the current property estate
£2m on Education and Childrens Services Holiday Recovery Programme to support schools and young people in their return to the school environment following Covid
£100k for a Rural Development Partnership Fund for our existing Rural Development Partnerships to help the recovery of our hard hit rural areas and to support community enterprise and resilience.