Aberdeenshire Council bemoans 'unnecessary loss' of woodland at proposed housing development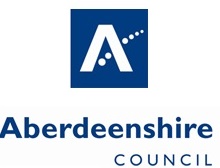 Aberdeenshire Council is to intervene into plans for 150 new homes within its neighbouring local authority over the potential loss of ancient trees.
Comer Group UK had previously notified Aberdeen City Council of its plans to "deliver a mix of high-quality family homes and associated facilities" on a site at Leggart Brae, near the border of the two council areas.
The site was identified in the latest local development plan (LDP) for the future development of up to 150 homes as part of the "Royal Devenick Park" area.
But it is understood that Aberdeenshire Council is to "respectfully request" that the site is removed from the LDP over what it describes as the "unnecessary loss of green belt land".
The issue is set to be discussed by the Kincardine and Mearns area committee on Tuesday.
A report compiled by Stephen Archer, director of infrastructure services at Aberdeenshire Council, states: "The site will result in the unnecessary loss of green belt land and could have long-term negative implications on the green belt.
"The site is in an environmentally sensitive area, which provides important habitat and green corridor between River Dee and Tullo Hill."
Aberdeenshire Council also has concerns about how homes would impact traffic in the area.
Comer UK Group chairman, Brian Comer, told the Press & Journal: "We are disappointed that officers at Aberdeenshire Council continue to take this view, despite the site previously being the officers' preferred location for a major development – much larger in scale to what we are proposing.
"That said, it has been very important to me from the outset to ensure that due consideration be given not only to the characteristics of the site and its setting, but importantly the comments raised by all those with an interest in the proposals."