Aberdeenshire Council consults on updated allocation policy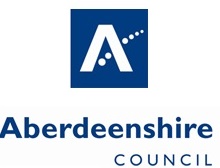 Aberdeenshire Council is seeking views on its updated Housing Allocation Policy ahead of its finalisation.
The review of the document has been overseen by a working group of tenants and council officers and takes account of feedback gathered last year from tenants and those on the waiting list.
As part of the review, the council's communities committee agreed in March that a possible move to a 'choice-based lettings' approach for allocating housing in Aberdeenshire should be investigated.
The web-based system would allow applicants to view properties and information about features and rent online and apply or 'bid' for a home, rather than being allocated a property by the council that may ultimately be declined.
As a result of feedback gathered so far, the draft policy recommends that:
The banding system will remain in place
The council will move towards a Choice-Based Lettings approach to provide more choice for applicants
Local lettings initiatives have been added to the policy and it is proposed that these are reviewed regularly to make sure they still work for local communities
The requirement for applicants to have their children at least 50% of the year to be considered for an additional bedroom has been removed
Home ownership has been included as a consideration, although the law says there are certain circumstances where this can't be taken into account and these are detailed within the policy
To support the gathering of views, virtual information sessions are being made available in place of public events. These can be accessed by downloading the Microsoft Teams app and joining by smartphone, tablet, laptop, or computer.
Sessions for tenants, those on the waiting list and the general public will be held on Wed, Jul 29, at 5pm and on Tue, Aug 4, at 10am.
The events will be recorded and made available on the council website for those unable to join the sessions.
A session for partner organisations will be held on Wed, Jul 29, at 10am and participants must pre-register via the website.
Visitors to the website will also be able to download a consultation questionnaire for completion, view information videos, or contact the housing service for more information.
Communities committee chair Cllr Anne Stirling said: "Feedback from current and prospective tenants and partner organisations has been at the heart of the review of our allocation policy, which is why we are particularly keen to gather views on the new document before it is finalised.
"The possible change in approach to the way properties are allocated is an important part of this process, so we want to be comfortable it is the right fit for Aberdeenshire before making any final decision."
Committee vice-chair Cllr Doreen Mair added: "The new policy will underpin our approach to housing provision over the coming years, so it is important we gather as broad a range of views as possible.
"As public events aren't practical at the moment, we hope those interested will attend the virtual sessions or visit the website for more information and to complete a response."
The deadline for all responses is Sun, Aug 9. Full details of the policy review can be found here.
The council's six area committees will be asked for comment before Communities Committee is asked to formally consider the proposals later this year.