Aberdeenshire council tenants and applicants encouraged to sign up for new Housing Online portal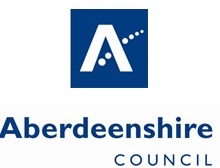 A new online system for applying for council housing and accessing rent information in Aberdeenshire is now live.
As well as allowing people to apply for council housing, the Housing Online portal also allows existing council tenants to check rent details, including viewing balances and charges and accessing a full statement.
Tenants and applicants alike are now being asked to create a Housing Online account so they can start using the system immediately.
Existing Aberdeenshire Council house or garage tenants, and those who have applied for council housing in the Aberdeenshire area, will be asked for additional information to allow the account to matched to existing housing records.
Tenants will be asked to supply their housing rent reference number, while applicants will be asked to provide their housing application reference number.
New applicants will not need to provide any additional information when registering for the portal.
Everybody registering for the portal will be asked to provide an email address and create a password. An email with a verification link will then be sent to that email address but must be verified within an hour.
Rob Simpson, Aberdeenshire Council's head of housing & building standards, said: "Housing Online is designed to make it easier for tenants to manage their accounts, and for new applicants to make their applications easily online.
"The new portal is the first step at giving tenants and applicants greater control of the housing process, and we'll be introducing a choice-based letting system in May to allow applicants to have a greater say in the type and location of property they wish to rent."
Details of the new system have been sent by letter to all existing applicants. Anybody requiring support with completing registration can call 01467 534161 for advice and support.