Aberdeenshire housing budget to provide more homes and support for vulnerable people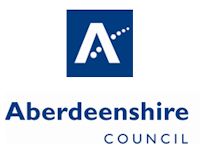 Aberdeenshire Council's housing service aims to increase the supply of affordable housing as part of a new plan that includes continued improvements to existing properties and support for vulnerable people.
The authority has been working with registered social landlords and private developers for a number of years to increase the amount of affordable housing in the area.
It is nearing the end of phase six of its new build housing programme, with 115 new homes for social rent approaching completion.
Work has already started on a further 251 new units. Of these, 91 will be delivered through the council's new build programme, and the remaining 160 in partnership with registered social landlords.
The development of additional housing is a key focus of the council's housing revenue account, approved as part of Aberdeenshire Council's recent budget discussions.
As well as the ongoing programme of development, the fund has capacity for the creation of up to an extra 1,000 homes in partnership with the private sector. The new homes will be energy efficient, meet housing for varying needs of tenants, and will help support the local construction industry.
Meanwhile, the council is working to meet the Scottish Government's energy efficiency targets for social housing, with significant improvement works taking place in existing properties and supporting efforts to help people out of fuel poverty.
Work is also continuing to upgrade properties through the replacement of kitchens and bathrooms, among other works.
To support these programmes, the council launched a repairs and planned maintenance system in north Aberdeenshire last year. The system is now going live across the central and south areas, making it easier for tenants to access information about upcoming works.
And opportunities for tenant participation are to be expanded through the development of a new tenant participation strategy. Among its aims will be to improve customer engagement through the use of technology and helping tenants become better linked with council officers.
To fund this wide range of projects, as well as other work, council rents are to increase by the rate of inflation plus 2.5%, totalling 4.9%, this year.
And while other housing charges will increase in line with inflation, charges for heating and lighting have been reduced to reflect lower than anticipated energy price increases.
Letters will soon be going out to all council tenants to explain the new charges, which will take effect from April 1 this year.
Communities committee chair Cllr Anne Stirling, who presented the budget to the full council, said: "We know we need to increase the availability of modern, energy-efficient and affordable accommodation in Aberdeenshire, and the budget we have identified gives us the flexibility to go further than originally hoped.
"We will also invest in measures to make sure our existing stock meets modern standards to help reduce fuel poverty, and to make communication with the council easier for tenants. These aims reflect views we gathered directly from tenants ahead of setting the new rent levels."
In terms of reducing homelessness, the housing service has developed a rapid rehousing transition plan which will shortly be submitted to the Scottish Government.
The plan stems from the Scottish Government's Homelessness and Rough Sleeping Action Group and sets out the actions to be taken over the next five years to address rough sleeping and move to a process of rapidly rehousing those who experience homelessness.
The plan was approved by Aberdeenshire Council's communities committee at its meeting last week.
Committee vice-chair Cllr Iris Walker, who led a working group to develop the document, said: "The plan has been designed to address the needs of all those who have experienced homelessness or have been a rough sleeper and will refocus the work the service does.
"We want to make sure that people have access to a settled housing option quickly and that any stay in temporary accommodation is for as short a period as possible. This plan puts us in a good position to meet those aims."