Accreditation scheme finds Queens Cross board to be 'innovative and effective'
Guidance and advice offered by the board of Queens Cross Housing Association is "innovative and effective", according to a leading industry accreditation scheme.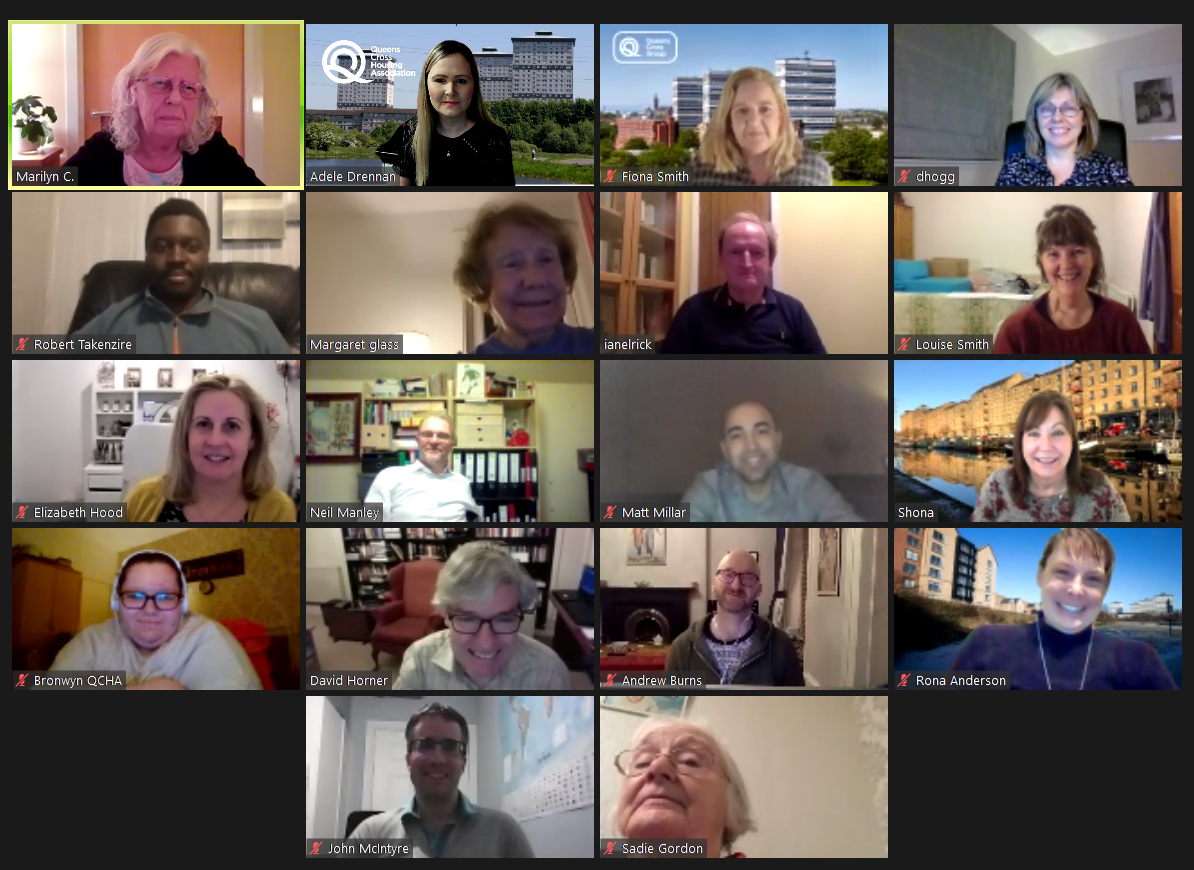 The Queens Cross board has been recognised for its positive approach taken in developing its board by Remarkable, the business consultancy delivering the internationally recognised 'We Invest in People' accreditation. The programme works to develop staff competencies and make organisations more productive by improving the way they work.
Remarkable recently worked with the Queens Cross Board on successfully developing and assessing its suitability for its Developing Remarkable Boards certification.
Bonnie Clarke, chief executive of Remarkable, said: "The passion and commitment of Queens Cross Board Members is clear in how they have created a culture that goes beyond effective controls and decision making. Collaboration and creativity are now firmly at the forefront of the Board's thinking and they should be commended for their innovative and effective approaches to delivering the best for Queens Cross's tenants and the wider community.
"An effective board is crucial to the success and sustainability of an organisation. Over and above ensuring effective governance, an organisation's Board plays a crucial role in determining strategy and behaviour and this has been ably demonstrated at Queens Cross."
Organisations awarded Remarkable board status must demonstrate effective direction in building an organisation's capability, performance, productivity, motivation and morale.
Queens Cross Housing Association looks after around 4500 properties in neighbourhoods in the north west of Glasgow.
Marilyn Clewes, chair, added: "The board is hugely important in guiding the overall direction of the association. Not only in making sure that we do the day-to-day job of giving the best possible service to our tenants, but how we work to realise the vision of making Queens Cross one of the best places to live and work in the city.
"This award is a great endorsement and recognition of the invaluable role board members play in providing guidance and advice to the management team, enabling us to continue to transform the area for the better."
The specialist assessor particularly liked the board's approach to recruiting younger people with the offer of a bursary to help with studies, tied to a period of board service to help with their vocational development.
It was also very complimentary of Queens Cross's commitment to continual learning and development for board members to increase their knowledge and understanding of the role a board plays in the third sector.