ACHA employee named National Energy Champion of the Year Award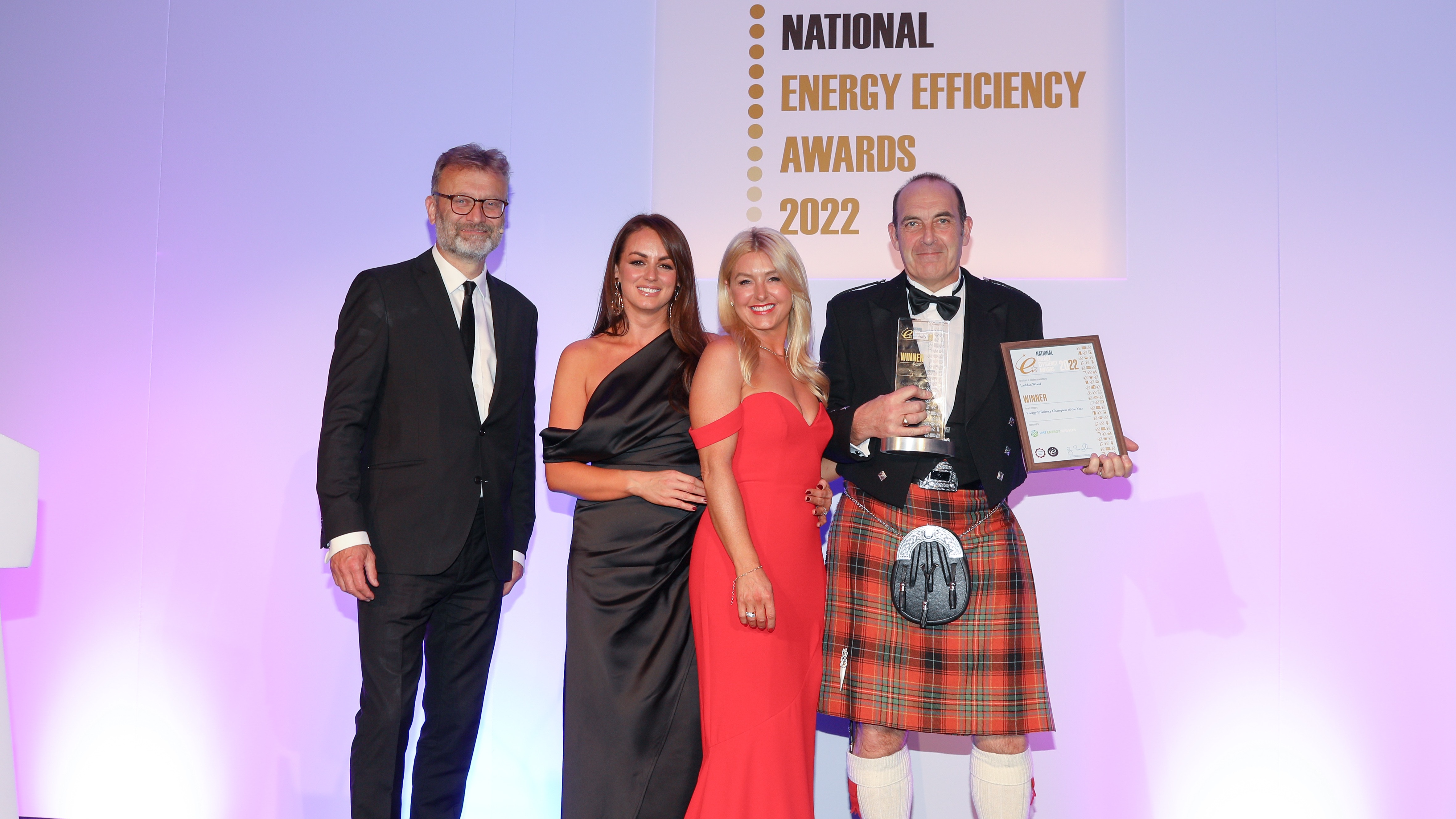 Argyll Community Housing Association employee Lachlan Wood has been awarded the National Energy Champion of the Year award at the recent National Energy Efficiency Awards in Birmingham.
Lachlan Wood has worked for Argyll Community Housing Association for more than 12 years and as Warm Homes team project manager has delivered some of Argyll Community Housing Association's largest projects including the Warm Homes Argyll, BEIS Social Housing Decarbonisation Demonstrator programme, Home Energy Efficiency Programme, Area Based Schemes (HEEPS) and Social Housing Net Zero fund.
Lachlan was nominated for the award by Ovo Energy Solutions and selected as the winner from a shortlist of 12 nominees. This follows success in the 2021 awards where the Warm Homes Team won the National Energy Efficiency Awards Renewable Heat Project of the Year 2021.
Cathy Grant, chair of ACHA's board of management, said: "We are all delighted and very proud that Lachlan has won this award. Lachlan and his team work very hard to make sure that tenants' homes are warm and comfortable through insulating homes, installing low energy heating systems and renewables.
"He has made a significant difference to tenant's lives and helped them to reduce their fuel costs. This award is recognition of best practice in the industry and demonstrates Lachlan's dedication, experience and the quality of service he gives to ACHA customers."