ACHA launches £6m energy efficiency programme for 633 homes
Argyll Community Housing Association (ACHA) has launched a £6 million energy efficiency programme for 633 homes in a funding partnership with Scottish and Southern Energy, the Scottish Government and Argyll and Bute Council.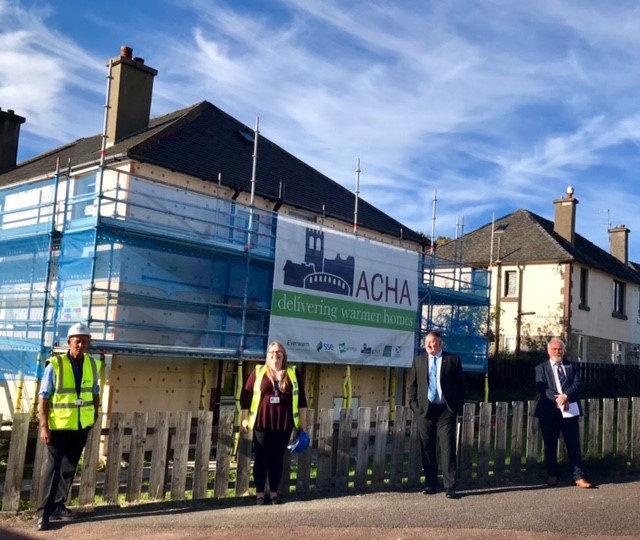 This mixed tenure initiative will provide improvements to 262 ACHA homes and 371 owners.
The works were due to start in April but were delayed due to COVID-19 and finally started on August 24.
Alastair MacGregor, ACHA's chief executive, said: "These works will have a massive impact on fuel poverty across Oban and will improve the thermal quality of our tenants' homes and those of owners."
He added: "I would like to thank the team working of the various stakeholders in bringing this together. I also believe there will be a considerable benefit to the local economy in these challenging times from scaffolders to labourers and a number of trades in between there are up to 190 people working on the project."
Councillor Robin Currie, Argyll and Bute council leader, added: "This is great news. One of the simplest and most effective ways we can reduce carbon emissions is to ensure our homes are properly insulated. Preventing heat escaping means being able to turn down the thermostat by a few degrees. That is not only good news for householder pockets it's good news for the planet as well."
The project is programmed to run in two phases and is due for completion in March 2021. It takes in areas throughout Oban including Mossfield, Glencruitten, homes in the vicinity of Oban High School, Soroba, Soroba Road and Dunollie.