ACHA receives Secure by Design award for Helensburgh new build
Argyll Community Housing Association (ACHA) has received a Secure by Design Award by Police Scotland for its new build development at Castle Wood Court in Helensburgh.
The new build comprises 32 units at a construction value of just under £5 million. Funding has come from the Scottish Government, ACHA and Argyll and Bute Council.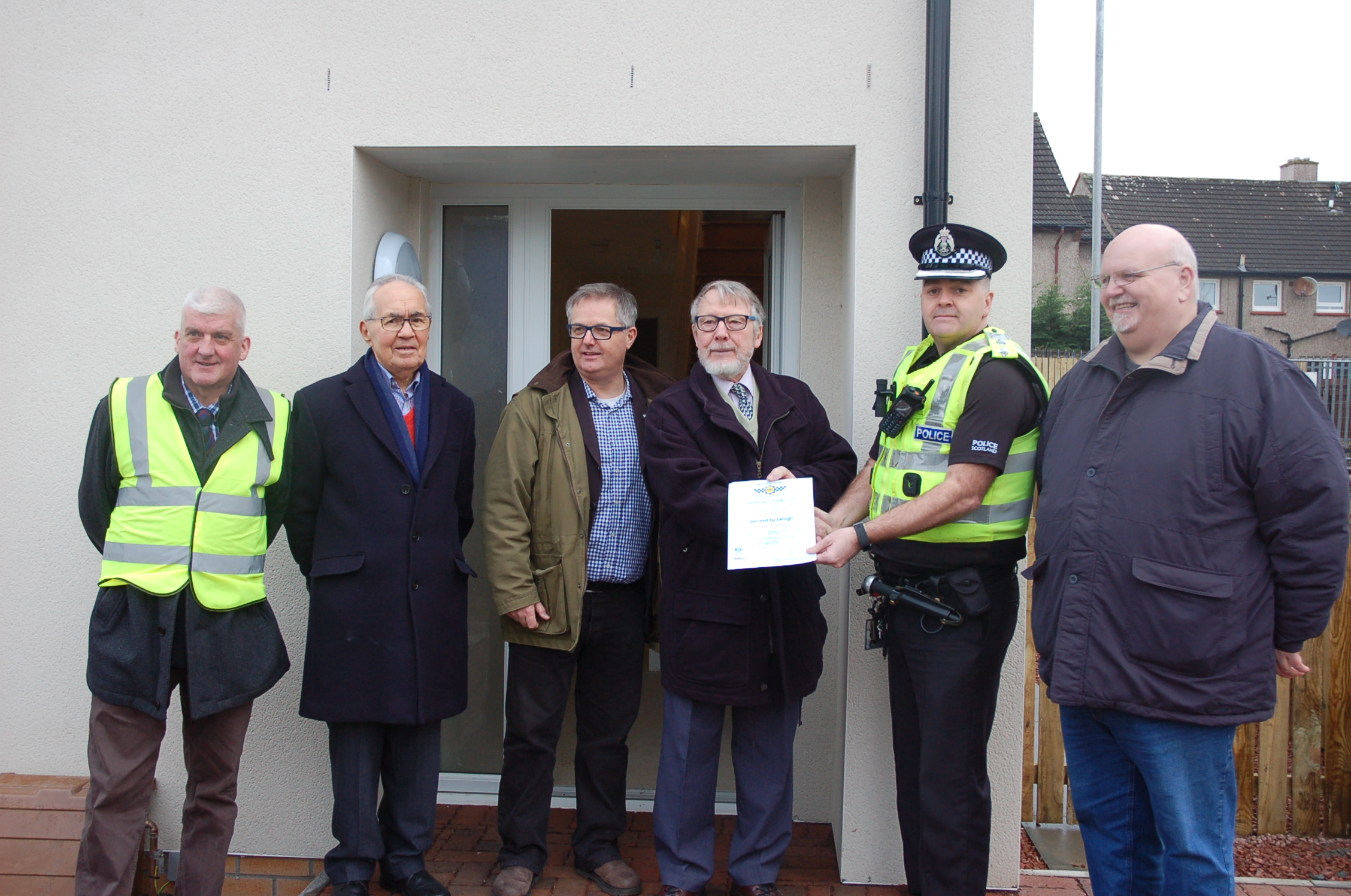 The Association received a Gold Award in recognition of the level of physical security, development layout and design to reduce the opportunity for crime and anti-social behaviour.
At a recent visit to the development, Argyll and Bute MP Brendan O'Hara said: "The standard of housing being developed around Argyll and Bute never ceases to amaze me and Castle Wood Court didn't disappoint; this part of Helensburgh has been transformed beyond recognition. This is a great example of partnership working between ACHA, the Scottish Government and Argyll and Bute Council and I hope to see more of it in the future."
Alastair MacGregor, ACHA's chief executive, added: "We are delighted to receive this award from Police Scotland. Our tenants regularly highlight the importance of security in their homes, and I am really pleased with the design of this new build development, and its incorporation of anti-crime measures."
The housing mix at the development ranges from 3 and 4 bedroom houses to 1 and 2 bedroom flats, with five of the properties designed for tenants with special needs.
The development was built by local builders Calum Williamson Limited and designed by Helensburgh-based architect Lawrence Hill.