Administrators conclude sale of McGill & Co
The preferred bidder to take over stricken Dundee contractor McGill & Co has completed the purchase of the business and certain assets, administrators announced today.
Catalus Energy Investments has acquired the business, order book, the majority of the company's construction equipment, intellectual property and the right to use the company name and trademarks.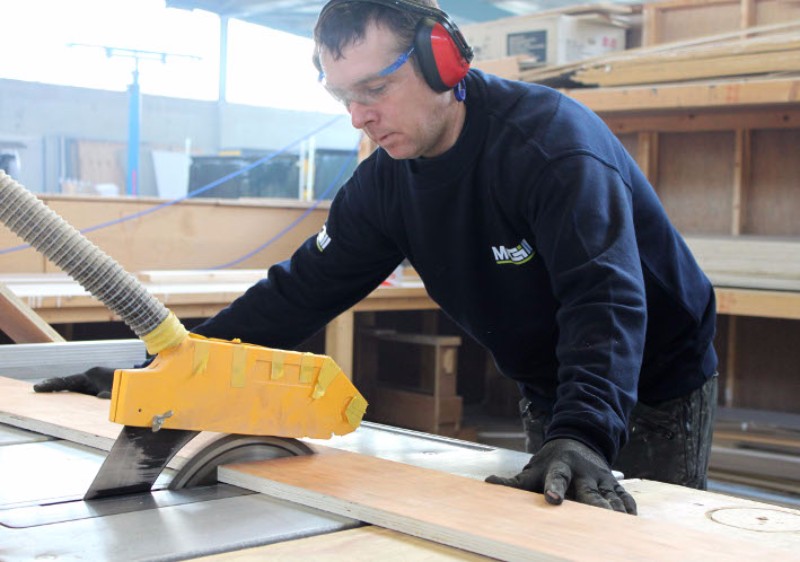 The company, which is led by Dundee-based businessman Graeme Carling, has also entered into an agreement to acquire McGill's head office in Dundee.
Established in 1981, McGill & Co provided services to clients in the residential, commercial and industrial sectors from its headquarters in Dundee and ancillary offices in Glasgow and Edinburgh.
Nearly 400 people lost their jobs when the firm collapsed into administration last month.
Immediately following the appointment, joint administrators Blair Nimmo and Geoff Jacobs of KPMG LLP implemented an accelerated marketing process for the business and assets which included four freehold properties, contracts, construction equipment and its order book.
Following the closing date for offers, Catalus Energy Investments was awarded preferred bidder status with the sale of the business and those assets finalised on March 11.
The remaining assets, including freehold properties in Glasgow and Dundee are being realised by the joint administrators together with work in progress, debtors and other amounts due to the company.
Graeme Carling pledged to build a quality and skilled workforce on the back of the purchase.
He told The Courier: "I've only ever known Dundee with McGill and I was fed up seeing all these companies disappear. I was fed up of hearing a load of talk and nothing being done about it.
"We've made a substantial investment to get this done and we've taken a big risk. If it hadn't been McGill, if we hadn't been engaged, I don't think we would have done this deal but I really believe we are the right fit for this business.
"The starting point now is to speak to the old customers and stakeholders and find out the state of play for the order book – we expect that will take a week or two.
"At that point, we'll be able to give further details of our plans but we're going to need people, absolutely. We just can't answer how many or when until we know how things lie with customers."
"When I think of McGill, I think of quality. I hated the thought it would just disappear," he added.
"This is a great brand but it needs work. Financial risk-taking is really what put the company in the position it was in at the end, so financial prudence will be the top priority as we move forward. I'm hugely optimistic."
Blair Nimmo, joint administrator and head of restructuring for KPMG, said: "We would like to thank everyone involved for their significant efforts in helping to deliver this outcome. We are very pleased to have concluded the sale of these assets to Catalus Energy Investments, which will provide the best outcome for the company's creditors and may also generate the opportunity for future employment. We wish Catalus Energy every success for the future."
A total of 374 of the McGill's 429 employees were made redundant when the firm collapsed.
The demise of long-established Dundee-based construction company Land & Building Services Limited quickly followed, with a resulting lost contract with McGill playing a major part.