Advertorial: First Scottish housing association embraces digital telecare
Caledonia Housing Association has invested in Appello's digital telecare solution to support its digital inclusion strategy for older people. Aiming to promote social inclusion and combat loneliness, the housing provider is introducing Appello's Smart Living Solutions (SLS) in one of its flagship retirement developments in Monifieth.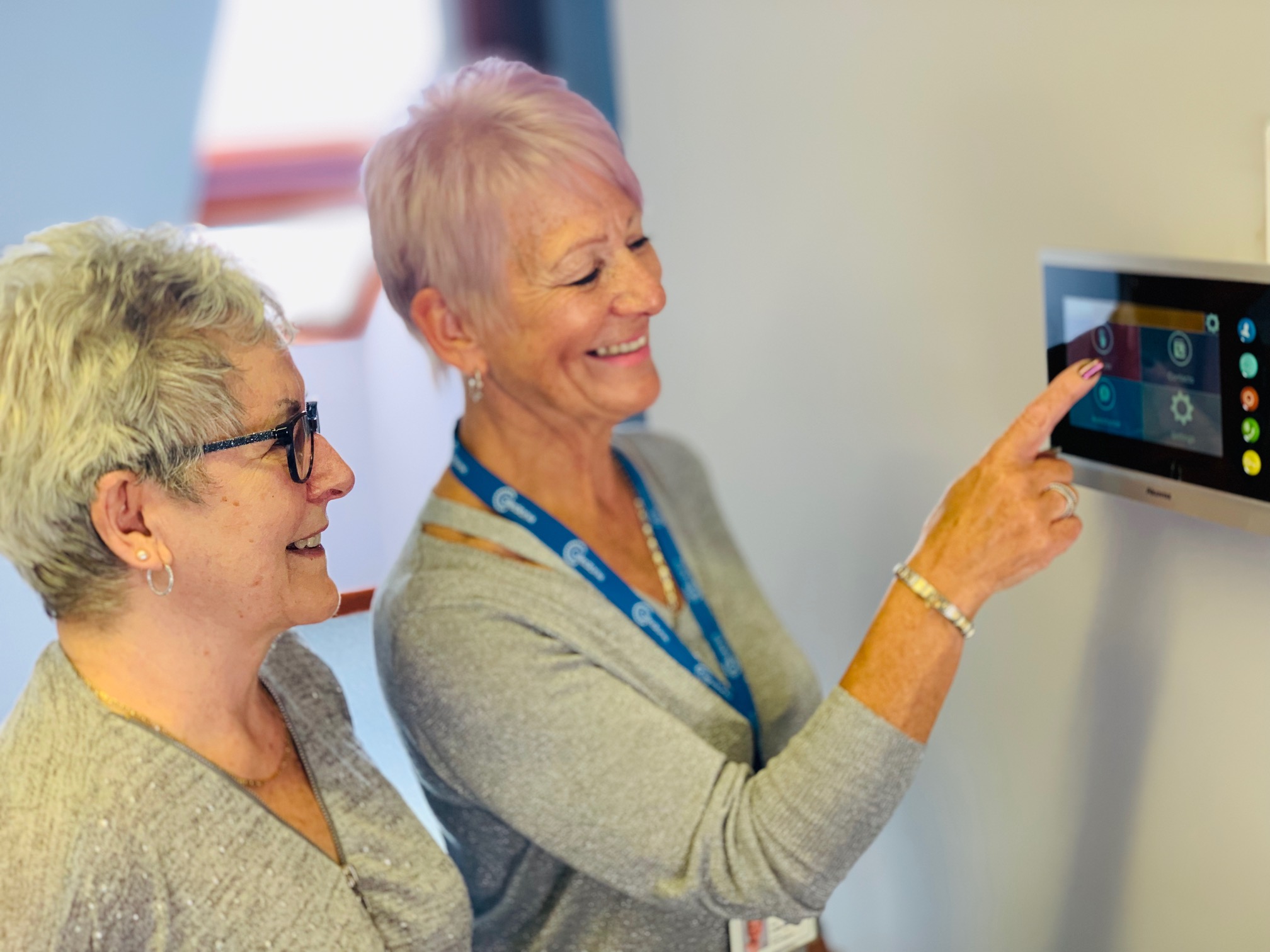 Replacing the analogue call system, Appello's digital solution gives tenants the modern benefits of video calls, video door entry and Wi-Fi in communal areas. It also reduces connection times to Appello's monitoring centre from minutes to just a few seconds, making a significant difference to emergency or life-threatening situations.
Andy Dorrat, team leader for older person's housing services, Caledonia Housing Association, said: "We wanted to move on from the old fashioned 'big red button' to a solution with better functionality, improved security and faster connection times.
"The Appello system ticked a lot of the boxes for modernising our current system, especially with the digital connection speed. The integration with Connect, our self-service portal and app, supports our digital inclusion strategy, empowering tenants to remain as independent as possible."
Linda Nairn, scheme manager at Caledonia's Monifieth development, said: "The quick response time from the Appello monitoring centre has been very impressive and has given me peace of mind that if I am offsite, resident calls will go straight to the help they need in seconds.
"Appello's SLS is easy to use, giving me visibility across the development. The tenants are delighted with the attractive wristbands that have replaced the cumbersome pendants. The tenants are delighted at being able to contact one another socially via video call and are reassured by the extra security the cameras give via the video door entry."
Tim Barclay, CEO of Appello, added: "We are so pleased to see Caledonia's Servite House in Monifieth become the first scheme in Scotland to embrace a fully digital telecare solution. Caledonia's approach to digital inclusion is forward-thinking in an industry that still relies heavily on less safe and outdated analogue technology. We are proud that Appello Smart Living Solutions offer such great support to scheme managers whose time is often stretched across multiple developments."