Affordable homes to be among first built at Blindwells
Plans for the first homes to be developed at Blindwells have been submitted to East Lothian Council.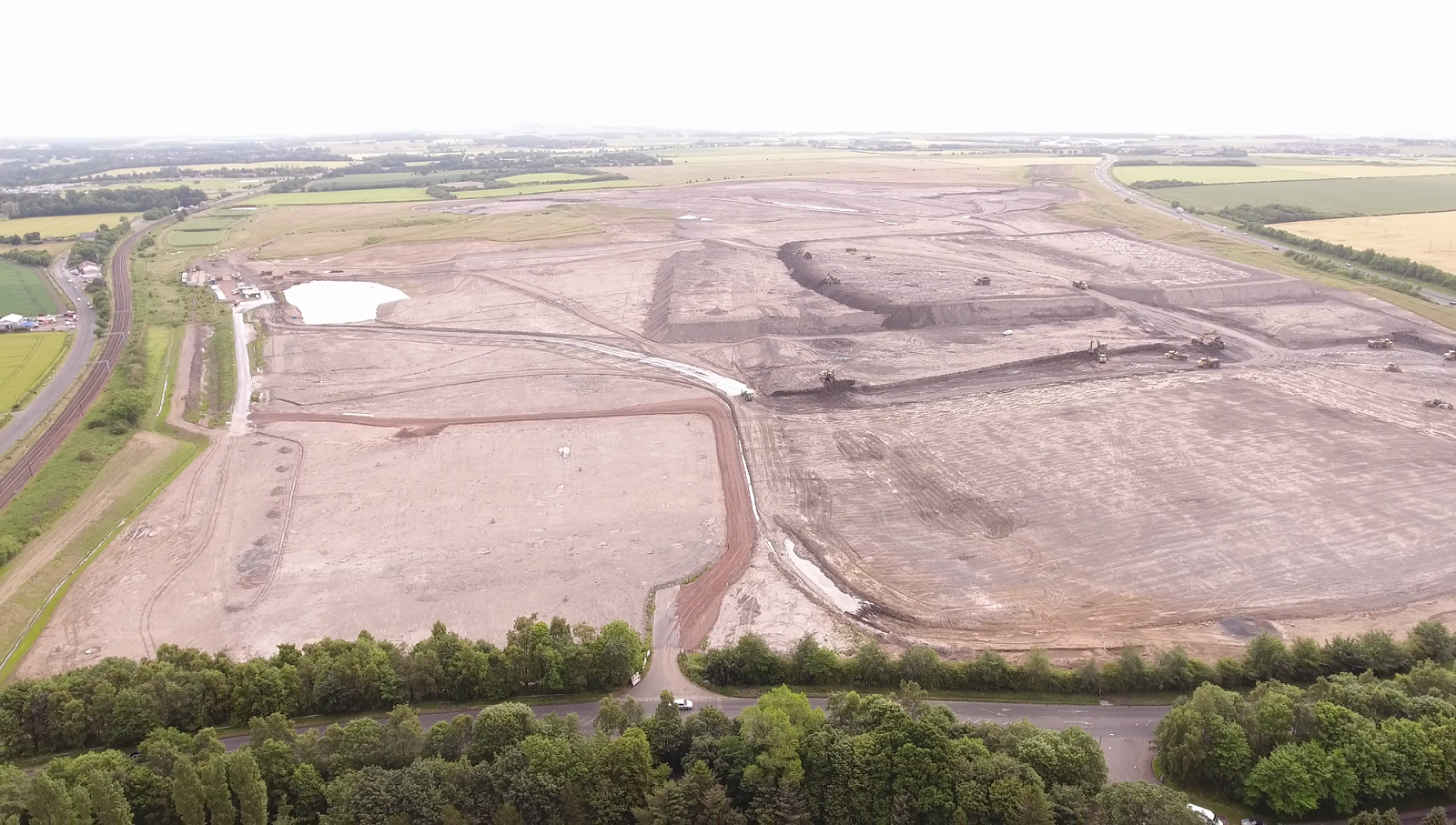 Bellway and Cruden Homes have lodged planning applications for 200 new homes to be built at Hargreaves Land's flagship 390-acre site including in excess of 50 affordable homes.
The developers are proposing a mix of house types including terraces, semi-detached and detached homes ranging from 2 to 5 bedrooms. Affordable homes will be available both for purchase and rent and the first homes could be available before the end of next year.
The planning applications follow significant investment in site remediation and new infrastructure by landowners Hargreaves Land to help facilitate the development.
Blindwells, which is located 12 miles east of central Edinburgh, has planning consent for 1,600 new homes with proposals including social housing, education facilities, a healthcare hub, local retail outlets and many other services needed for a new community.
Hargreaves Land is the property and land division of Hargreaves Services plc which employs more than 2,000 people delivering key projects in the property and industrial sectors, with a growing focus on optimising the development value of its 15,000-acre land portfolio.
Hargreaves Land's development director, Iain Slater, said: "We are confident that both Cruden Homes and Bellway's proposals for the site will meet our long term aspiration to create a strong and thriving new community in this sought after location close to Edinburgh.
"We have been very encouraged by the level of interest in the scheme and look forward to bringing further plots to market in the coming year."
Iain Allison, regional director, Bellway Homes Ltd (Scotland East), said: "This is an exciting opportunity for us to be in right at the beginning of the transformation of Blindwells into a vibrant new community in East Lothian, creating much needed housing for local people and attracting new home buyers to the area.
"We have already seen the benefits a large scale regeneration project can have on a local area through our work at Shawfair and Winchburgh and are looking forward to starting building in Blindwells."
The planning applications by Bellway and Cruden Homes are expected to receive approval in November 2019 with construction anticipated to start early in 2020.