Age Scotland and SGN team up to offer new energy support for older people
Age Scotland is launching new and free services supported by gas company SGN to help older people get a better understanding of their household energy use, supporting them to use their energy safely, efficiently, and affordably, and helping them stay warm in their homes.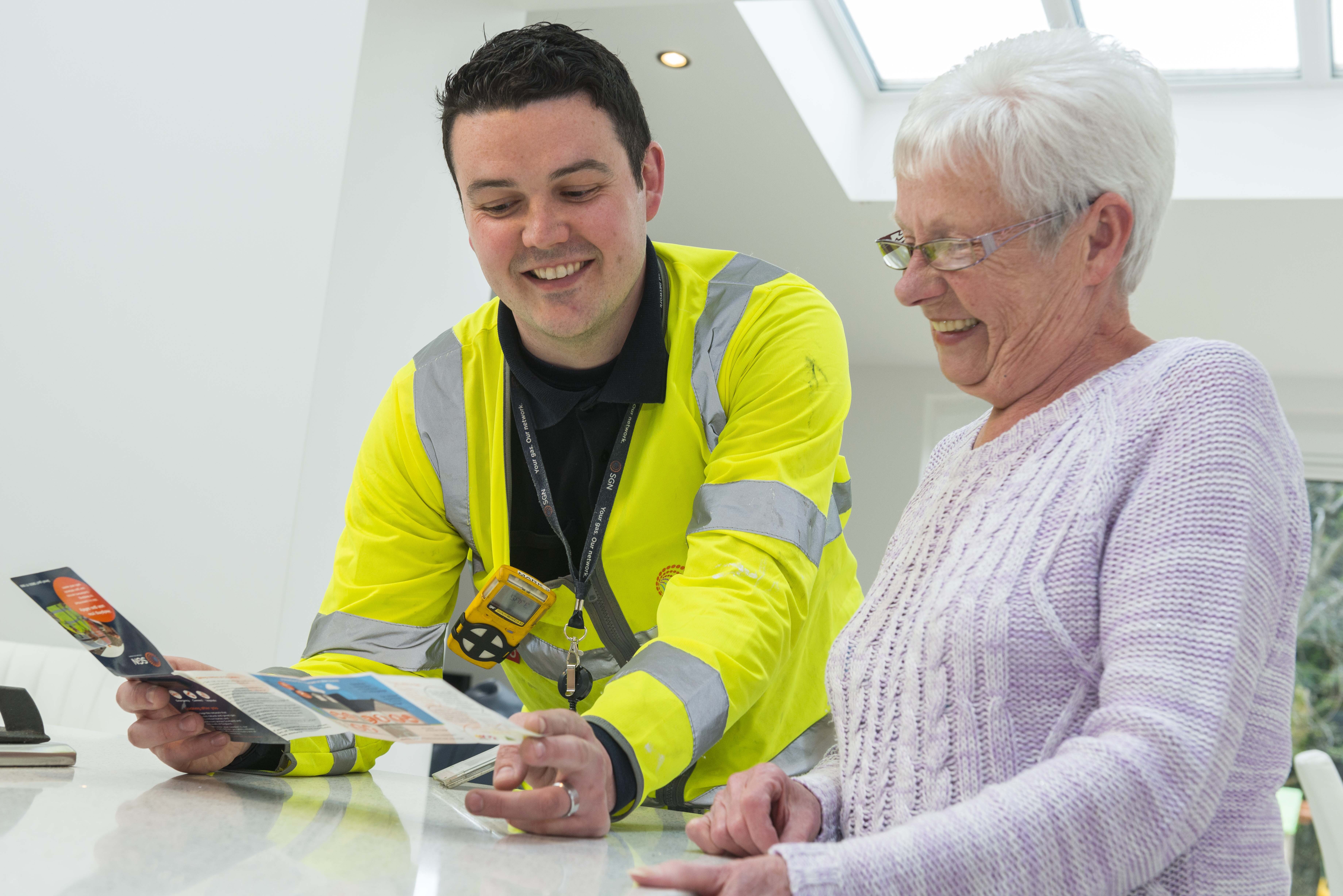 The charity's new online home energy workshops will help raise awareness of the support and options available to older people, with the addition of a new energy advisory service on their national helpline to talk through their circumstances and ensure they are claiming everything they are entitled to.
This new service is being funded by gas network company SGN through a new partnership aimed at helping more older and vulnerable people across Scotland access the help that is available to them.
Age Scotland's energy advice workshops have been designed to offer practical advice to help older people stay safe and warm in their homes, and cover a range of topics including using energy affordably and efficiently, advice on energy tariffs, and accessing benefits and financial support which could help with energy costs.
Fuel poverty already affects one in three older households in Scotland and Age Scotland's Big Survey found that energy bills are the biggest concern for more than 8 in 10 people over 50 who feel financially squeezed.
Now, with many facing a difficult winter due to rising energy and living costs, as well as uncertainty in the energy market, the charity is urging older people across Scotland to sign up for these new workshops and to call their free helpline on 0800 12 44 222 to discuss energy matters that may be troubling them and ensure they are not missing out on any financial support.
As part of the wider partnership, the two organisations are also working together to ensure SGN's frontline engineers and customer experience centres are able to identify older people's needs and make referrals to Age Scotland where further support is needed.
Brian Sloan, Age Scotland's chief executive, said: "We're incredibly grateful to SGN for their support and delighted to be teaming up in order to reach many more older people who need some help.
"Staying warm is central to older people's health and wellbeing, but our helpline regularly hears from callers facing unique challenges in managing this in their own home. Whether it is the high cost of their bills, inefficient heating systems, or living in a cold and draughty building, there is help, advice and support available, but they just might not know where to turn.
"It's clear that many older people would benefit from tailored advice on energy matters, as they may not be aware of the energy schemes in place to offer support, or may be reluctant to claim financial assistance despite being entitled to it."
He added: "This year there is an added uncertainty and huge worry around energy costs. Soaring bills are likely to prove extremely challenging for many older people, including the 150,000 pensioners in Scotland who live in relative or persistent poverty, so it's vital they know where to turn for advice.
"We know that these workshops, the energy advice available through our helpline, and training for SGN will make a real difference to older people who may be struggling this winter and beyond, whether that be with the affordability of heating their homes or other pressing issues like their loneliness and isolation."
Maureen McIntosh, head of customer experience at SGN, commented: "We are excited to partner with Age Scotland to provide much needed advice and support to older people in Scotland, helping them stay safe and warm in their homes.
"Throughout the Covid-19 pandemic, the Age Scotland Friendship Line was promoted by our engineers and customer experience centres as we recognised the loneliness and isolation people are facing during this time.
"They also helped us reach over 5000 households providing CO safety messaging and free carbon monoxide alarms to those who needed them. Using funding from our Vulnerability Carbon Monoxide Allowance, we have worked together with Age Scotland to fund a specialist energy advisory initiative which is essential as households' costs rise due to the energy price cap increase.
"Our engineers and colleagues will benefit from the training provided and we are thrilled about the launch of the online home energy training workshops, which will provide much needed information and advice to older people, ensuring our most vulnerable customers stay safe and warm this winter and beyond."