AIMCH to deliver key learnings for project to transform housebuilding sector
A three-year project set up by a consortium of private, public and academic partners to transform the housing sector, will host a webinar to share key insights on the adoption of modern methods on construction with the construction industry.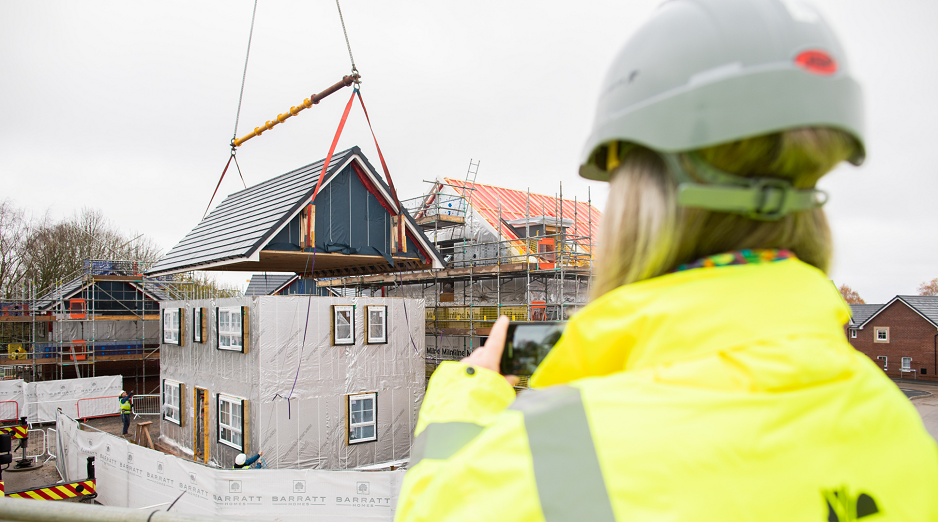 Advanced Industrialised Methods for the Construction of Homes (AIMCH) was funded by UK Research and Innovation (UKRI) through the Industrial Strategy Challenge Fund (ISCF).
The event, which will take place on September 16 from 2 to 3:15pm, will mark the mid-point of the three-year project and will share with industry important outputs from the project and discuss how MMC continues to evolve, exploring 'How Panelised MMC strategies can support the housing sector in a post-COVID Britain'.
Sam Stacey, ISCF challenge director for construction at UKRI, will host the panel of AIMCH project partners, including AIMCH project director and Stewart Milne Group director of product development Stewart Dalgarno, Oliver Novakovic, technical and innovation director at Barratt Group, Wayne Hill, production strategy director of L&Q Group, Lucy Black, Construction Scotland Innovation Centre's director of innovation and engagement, Forster Group chairman, John Forster, and Clare Pickin, associate director from the Manufacturing Technology Centre.
Stewart Dalgarno said: "We are at the mid-point of the AIMCH project and already we are seeing outputs that have the potential to drive wider impact on industry on how we build, monitor and improve our homes. It has been a particularly challenging year for industry but businesses are tackling the situation head-on with innovation.
"Panelised modern methods of construction have a key role to play in turning things around and driving recovery in the sector as we find our way through and out of the current crisis, supporting the delivery of more homes that can be built quickly and viably."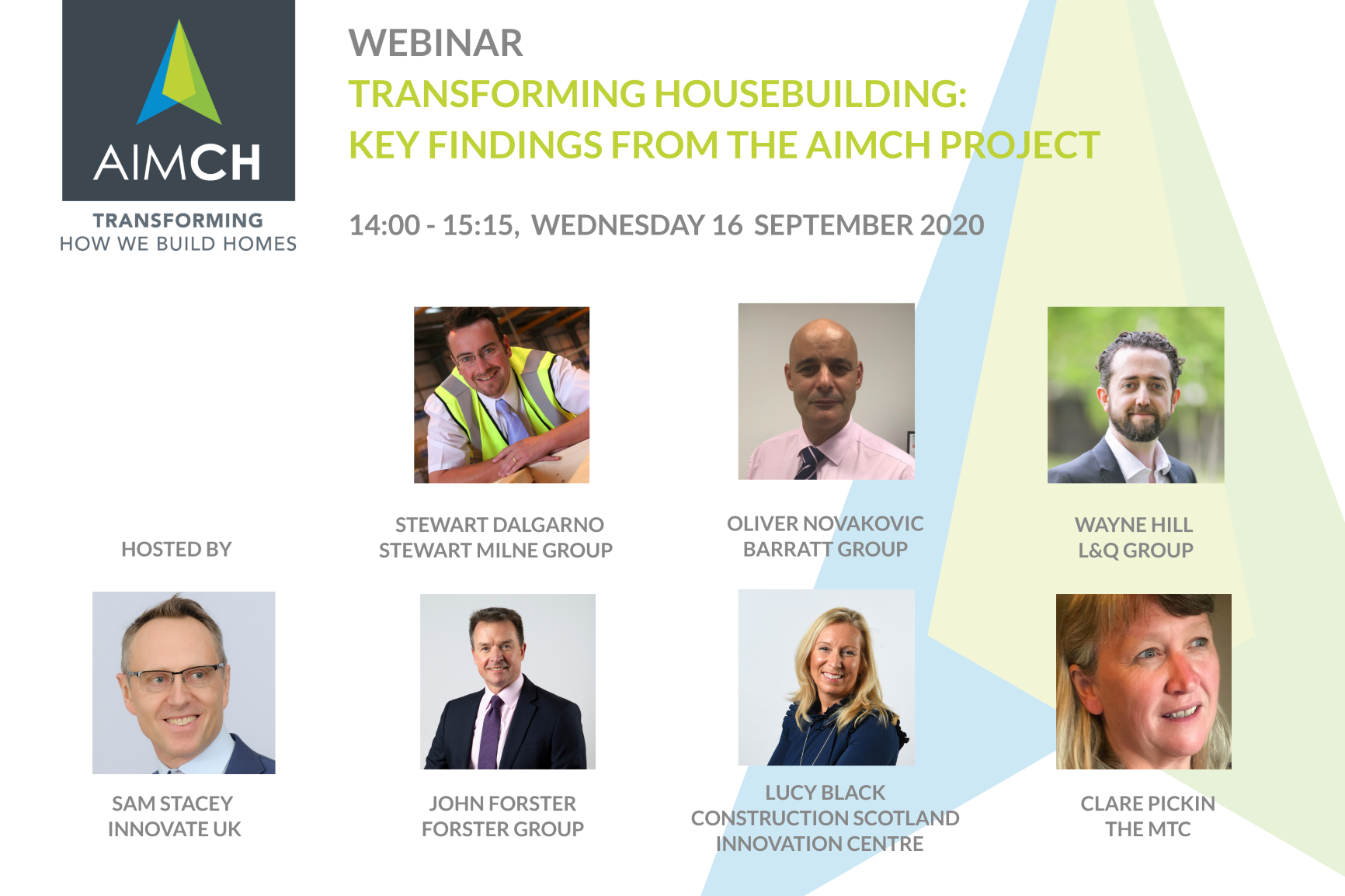 Sam Stacey said: "AIMCH is an exciting, challenging and game-changing project. It will make people's lives easier and will help to create jobs, building a younger and more diverse workforce, accelerate technology adoption, and support investment and growth of manufacturing. It is a world leading housing exemplar that is set to transform the way homes are built, making it more efficient, safer and more sustainable."
The three-year AIMCH project, which has been live since early 2019, has been trialling new digital design tools, manufacturing advancements, and improved near-to-market offsite systems and lean site processes on live housing projects over the past 18 months.
The ultimate goal of the project is to support the sector by delivering 120,000 homes for the same or less cost than traditional methods, built 30% quicker and with 50% less defects. The project has potential to impact on 35,000 homes being delivered by AIMCH partners across the UK, each year.
To secure your place on the webinar, register here.