Albyn Housing Society takes handover of new Nairn homes
An affordable housing scheme in Nairn has welcomed its first residents after Albyn Housing Society took handover of the development.
The 23 new build homes at Farnack Street have been allocated for affordable rent via the Highland Housing Register, providing much needed accommodation for local applicants. This included a specially adapted property to support the needs of a local youngster, Shauni McCallum (age 11), and her family.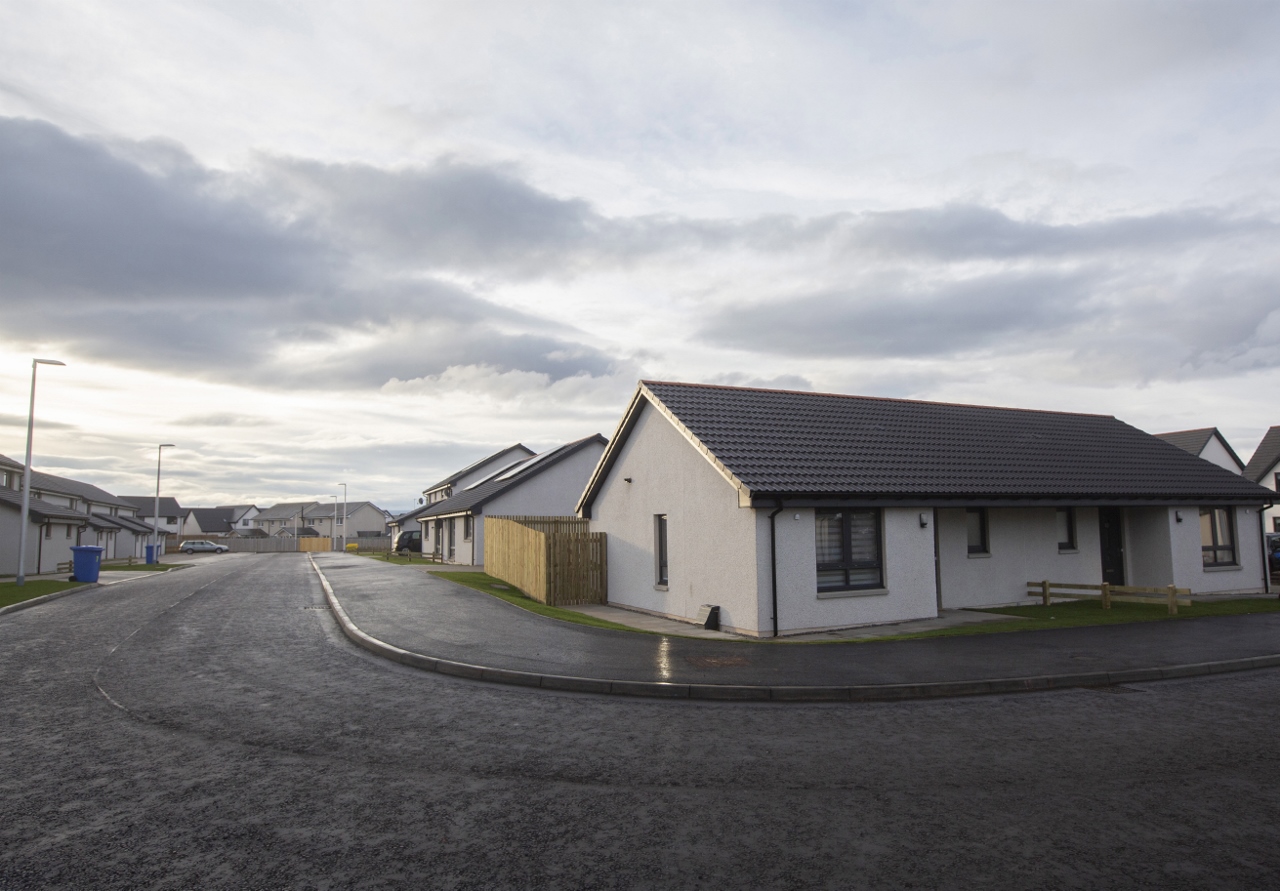 Albyn Housing Society worked with lead contractor Springfield Properties to deliver the project in just 12 months. The new housing development represents a total investment of almost £3.2 million, with Scottish Government support totalling over £1.6m.
Calum Macaulay, chief executive at Albyn Housing Society, said: "Bringing affordable, quality homes to the people of the Highlands continues to be a major priority for Albyn Housing Society.
"We have ambitious build plans for the coming years as we strive to meet growing demand for affordable homes across the region - and these plans are being made a reality by working in partnership with housebuilders like Springfield.
"In addition to these homes, we look forward to welcoming tenants to new developments in areas including Dornoch, Grantown and Ardgay in the coming months."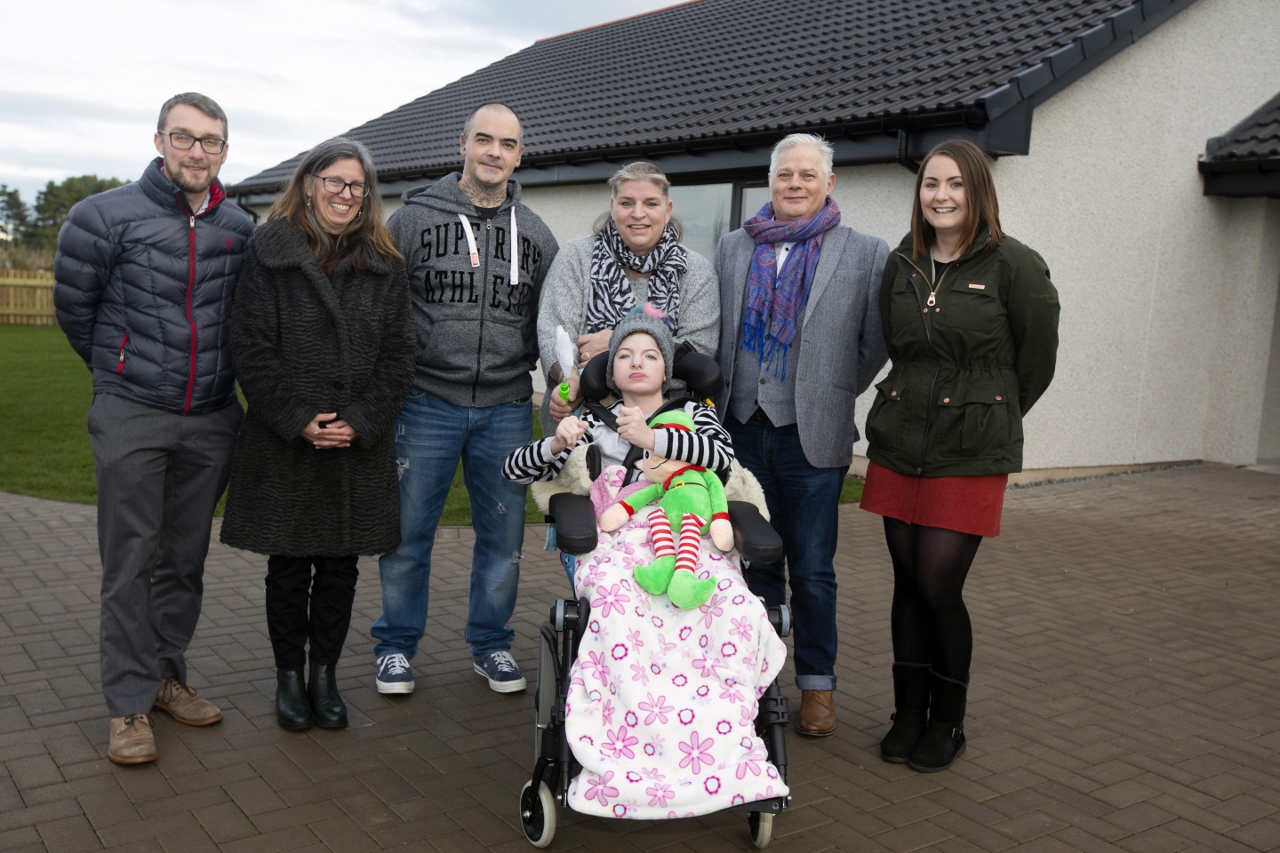 In the past year, Albyn Housing Society has completed affordable housing developments in Alness, Conon-Bridge, Inverness, Aviemore and Kirkhill.
Housing minister Kevin Stewart said: "Ensuring everyone has access to a safe, warm and affordable place to call home is at the heart of our ambition for a Fairer Scotland. This includes supporting disabled people to live in homes built or adapted to meet their needs and protects their dignity and independence.
"That's why I am proud to support this local development in Nairn, which not only boosts housing supply and supports the industry but helps local families like Shauni's.
"It is an example of our work with a range of partners, from developers to Registered Social Landlords and local authorities, to deliver local housing priorities with quality homes that fit individual and community needs."
Local family of three, Myra Wardhaugh, Raymond MacCallum and their daughter Shauni are enjoying their custom adapted home from Albyn Housing Society and Springfield Properties – one of 23 new properties to have been built and handed over to local residents in Nairn.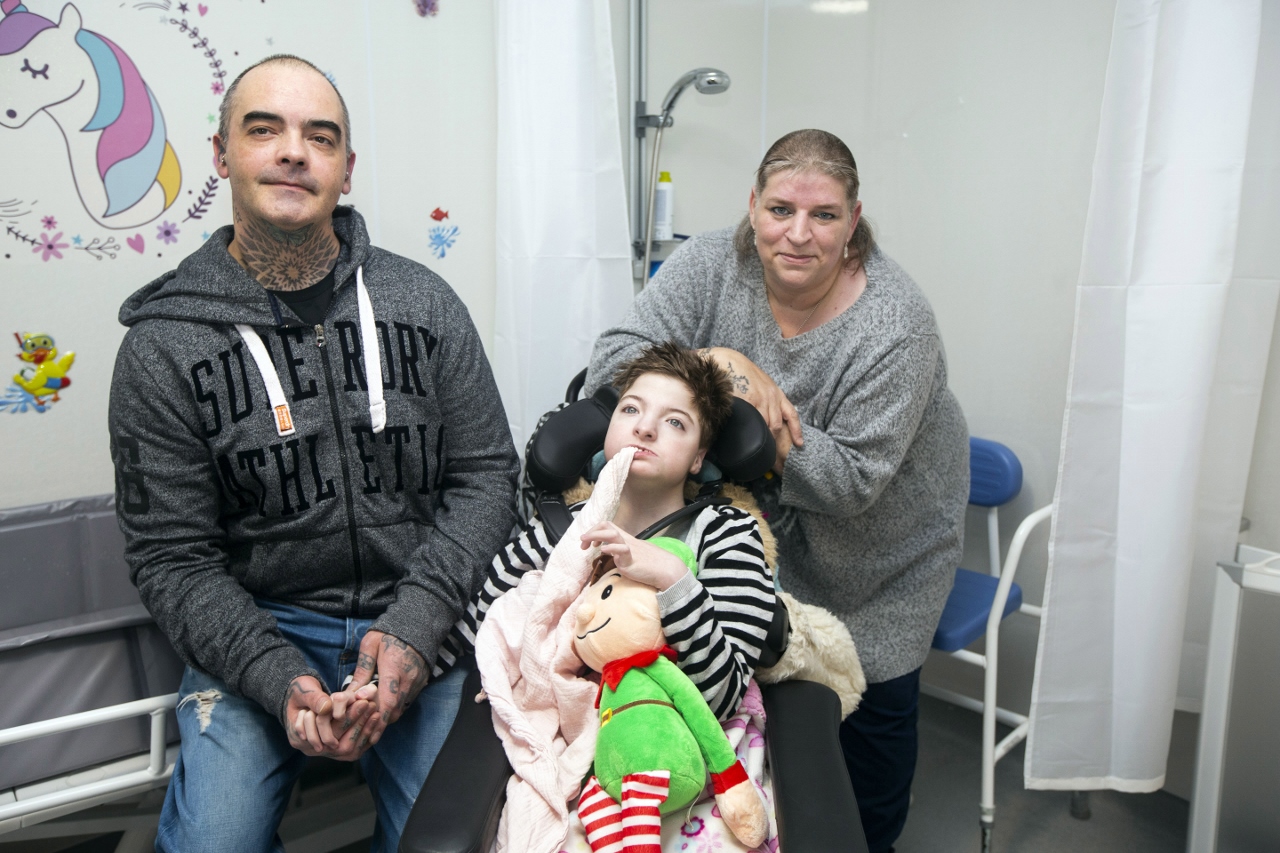 The family needed a specially equipped home that would benefit Shauni's complex health requirements. The new home is adapted to be fully wheelchair accessible, and also benefits from the inclusion of a large en-suite wet room with hoist provision and a spacious carport.
Myra said: "Our new home was specially adapted for Shaun's requirements and we can't even begin to express what a difference it has made. We can now enjoy spending time in the home, as a family, without any added stress."
Springfield Properties has previously worked with Albyn Housing Society to complete affordable housing sites in Alness, Inverness and Nairn.
Neil Smith, Springfield Partnerships development manager, said: "It's really rewarding for us as a company to help make such a difference to someone's life. We've worked as part of a team with Albyn Housing Society to understand the restrictions of Myra and Raymond's previous home, to offer solutions, so now, their home works for them. We've been a part of improving the quality of a little girl's life and her parents which really helps make our work meaningful.
"Part of the Springfield way is our flexible approach to designing homes that meet various needs from wider doorways for wheelchair access to glass panelled kitchen doors for residents with dementia. It's really great to see first-hand what an impact this can have for people."