Andrew Duncan: The importance of placemaking in a post-COVID world
Lockdown has shown the particular importance of community green spaces, says Andrew Duncan.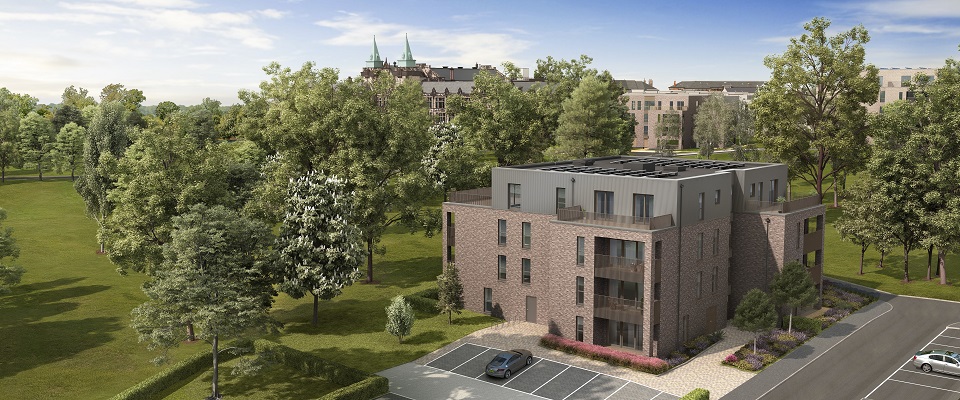 After spending much more time at home during lockdown, it seems that many of us have developed a newfound appreciation of the natural world. Even the smallest of moments have sparked joy, with wildlife watching, gardening and walking among the activities that have sustained us in recent months.
It has long been recognised that green space and being outdoors supports positive health and wellbeing. It can encourage exercise, provide space for socialising, decrease noise and air pollution and offers a means of relaxation – alleviating stress and boosting mental health. The mental health charity Mind even suggests that it can also help to improve confidence and self-esteem.
Unsurprisingly, confinement has had a significant impact on how we plan to live our future lives.
According to recent research conducted by the Royal Institution of Chartered Surveyors (RICS), estate agents believe that homes with balconies or gardens are likely to become increasingly popular as buyers rediscover the benefits of being outdoors. Properties near parks are also set to be in greater demand, while more private communal space is also predicted to become desirable when looking for a new home.
At CALA Homes, we already place great importance on green space and civic amenities. For us, good design doesn't stop at the doorstep. We are passionate about creating sustainable and inclusive communities. That means building developments which sit well within their surroundings - and doing our part to support positive lifestyles.
At Killearn, in Stirlingshire, where we recently lodged a planning application to build 89 homes, approximately 45% of the site will be conserved as green space to ensure the proposed development complements its scenic rural locale. The proposals also include a new village green and a play area for families to enjoy the outdoors.
Further west, at Thornly Park Village in Renfrewshire, where we, as part of a consortium of developers, are aiming to deliver 605 new homes, 41% of the proposed 95-acre site will be retained as open space and woodland. Homes will be situated around an attractive central meadow and recreational space will be available for the whole community to enjoy.
Green space is a defining feature of Jordanhill Park, where we are building a landmark residential development on the site of the former Jordanhill Campus. To help retain as much of the spectacular scenery as possible we will be planting more than 400 trees over the course of the five years it will take to complete the site. Every resident will have access to the outdoors. The vast grounds offer space for picnics, recreation and walking while apartments with balconies ensure all homeowners have an outdoor area of their own.
Another effect of lockdown has been an unprecedented surge in cycling. A survey by the Bicycle Association suggests that sales of new bicycles soared by 50% in April, while it is reported that second-hand bicycles sales have also surged by almost a quarter.
Helping to get people onto their bikes and out of their cars has been a key consideration for CALA Homes (West) in recent years and it is shaping the way we design our sites. At Jackton, near East Kilbride, where we hope to deliver 407 new homes as part of a residential development that could secure 1,950 much-needed houses, we are particularly proud of our plans to create a unique cycle way and footpath linking the development to a new local primary school. The pathway, which means that families do not have to take to the roads to get children to school, is one of the first of its kind in the UK. Our proposals for Killearn and Thornly Park Village also incorporate new paths to encourage walking and cycling and make active travel more accessible for all.
At CALA, we have always sought to strike the right balance in terms of connectivity and permeability to encourage active travel to and from our sites as part of a push towards healthy lifestyle choices. Useable and conveniently positioned greenspace has also been a priority in terms of sustainable and attractive place-making.
COVID's impact and longer lasting effect may see an ever-greater emphasis on these aspects of new developments as we look to optimise our customers' enjoyment of a whole range of amenities that will be readily available on the doorstep.
Andrew Duncan is land director at CALA Homes (West)