Angus 'disappointed' at loss of Tay Cities funding for housing development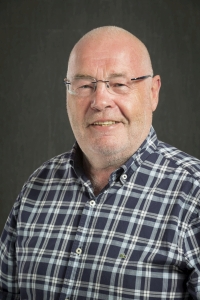 Angus Council has bemoaned the loss of a £3 million Tay Cities Deal windfall that was earmarked for a 2,500-home plan in Arbroath.
The UK Government announced last week that money originally allocated to acquire the RM Condor Airfield will now go to projects in Crieff, Kinross and St Andrews instead.
The site was proposed to host an £18m innovative, zero carbon housing project including 100 new-build and 50 retrofitted homes.
However, the government said: "Following the positive news earlier this year that the MoD is to retain the airfield, this money will now be reinvested in full to fund four projects in Tayside."
The new funding will support the following initiatives:
£1.6m for Aero Space Kinross to develop a year-round visitor attraction in the heart of Scotland;
£1m to establish the Crieff International Highland Centre;
£100,000 to develop the heritage and cultural experience at Innerpeffray Library; and
£300,000 for the University of St Andrews Stretch Dome Simulator for research and innovation into climate change, coastal ecology, clean energy and low carbon.
Angus Council leader David Fairweather said: "We are extremely disappointed in today's announcement regarding funding originally earmarked in the Tay Cities Heads of Terms for Condor land in Arbroath.
"We were delighted when the announcement was made that 45 Commando was remaining at their Arbroath base in Condor. But we also understood that the funding that was earmarked for Arbroath would remain in Arbroath, particularly when 2020 is such an eventful and significant historical year for Arbroath, Scotland and United Kingdom.
"To be clear, we have submitted a project for the former Condor monies of £3m towards an £18m innovative, zero carbon housing project to the UK Government. This was seen as significant for our ambition, Aspiring to Grow Arbroath.
"The project we submitted was for 100 new-build and 50 retrofitted homes of a zero carbon standard. Given that housing accounts for 30% of carbon emissions, this ground-breaking project has the potential to support Scottish and UK government targets for reducing the UK's carbon footprint.
"Reducing carbon also means reducing fuel bills and driving down fuel poverty for residents through a smart energy system.
"We planned to share our technology and learning with partners in Tay Cities region and beyond, creating low cost, sustainable homes fit for the future.
"To add to our disappointment, we are very surprised to see that the projects now proposed were not in the initial heads of terms. Our understanding and that of our local partners is no new bids were being brought forward. Additionally, we are surprised at the nature of the three new tourism projects. They do not fit within the devolved arrangements for UK Government funding and there is already a robust culture and tourism programme within Tay Cities Deal which we have been working on with partners for many months.
"We have worked closely and in partnership with Tay Cities partners from the beginning. We have strong relationships. This announcement effectively means that our joint cooperative working locally has been overwritten. I expect that the people of Angus will be questioning why this decision has been taken.
"As leader of this council I will be writing to the Secretary of State for Scotland to outline this council's dissatisfaction with this unilateral decision and I will be seeking support locally with my partners to advise him precisely why this approach is unacceptable."
UK Government Minister for Scotland, Colin Clark, said: "The Tay Cities Deal will transform the region, boosting jobs and helping the economy to thrive across Dundee, Fife, Angus and Perth and Kinross.
"It is great news for Angus that RM Condor is to continue as a military base, reinforcing our commitment to a strong defence presence in Scotland. It employs a large number of people, and makes a hugely significant contribution to the local community. This also means the UK Government is able to invest £3m in four fantastic new projects across Tayside."