Arc-Tech (Scotland) to support construction of net zero Edinburgh homes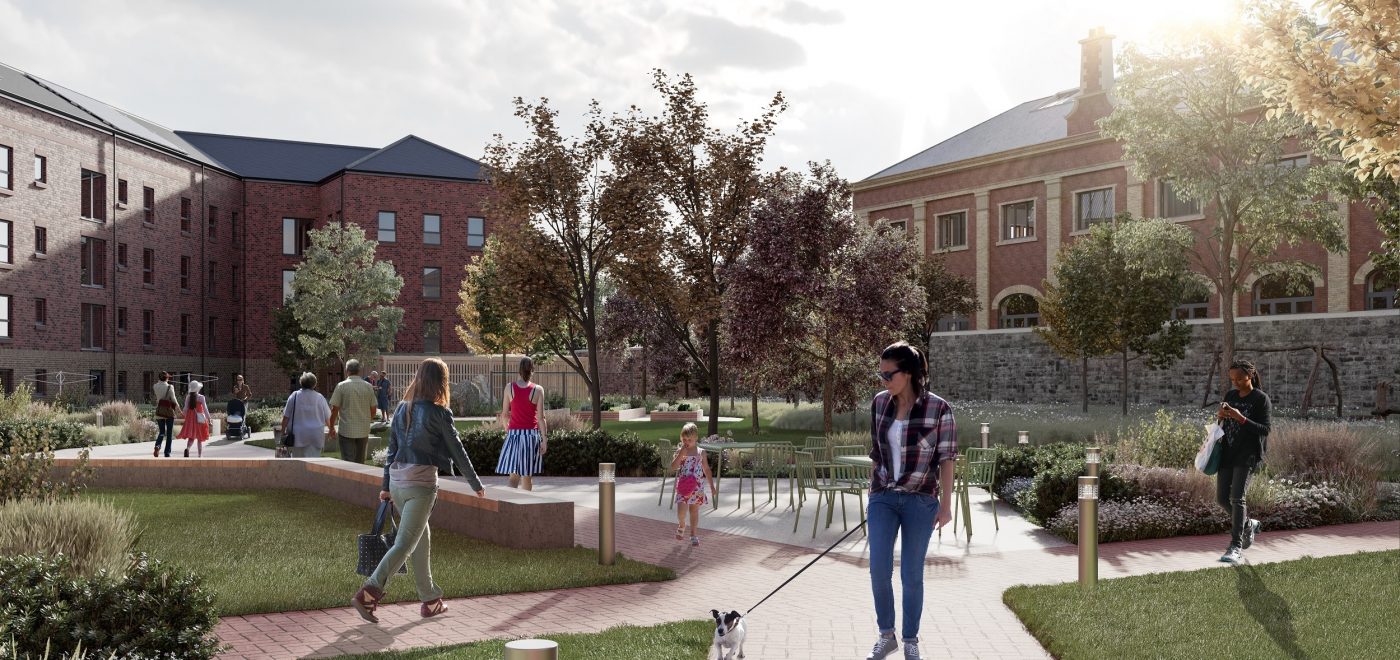 Building services contractor Arc-Tech (Scotland) is to support the construction of 75 new net zero homes in Granton.
The Glasgow-based firm offers turnkey Mechanical & Electrical (M&E) solutions for residential and industrial/ commercial development and will work alongside CCG (Scotland) to support the delivery of 'Granton D1' on behalf of the City of Edinburgh Council, the first pilot project of the 'Edinburgh Home Demonstrator' (EHD) initiative: a collaboration between local and national government, academia, and the construction industry which is testing a new model for designing, procuring and delivering new homes in the Edinburgh and South East Scotland City Region Deal.
'Granton D1' also forms part of the council's £1.3 billion Granton Waterfront Regeneration project, one of the most ambitious underway in the UK, where 3,500 net zero homes will be delivered in support of the city's transition to become net zero by 2030.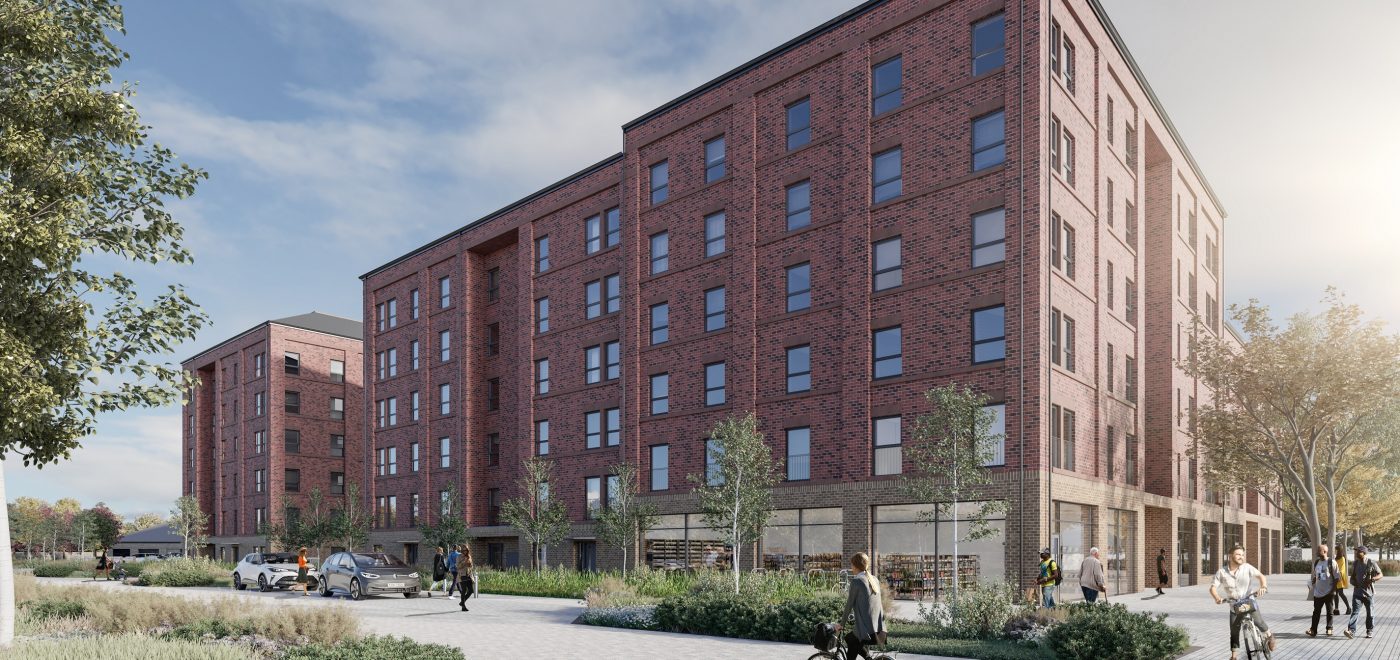 In order to achieve net zero carbon, all of the homes, which will be available for affordable housing, have been designed to be inherently energy efficient with an enhanced building fabric and triple-glazed windows combining to improve airtightness, lower heat loss, and reduce the occupier's annual demand for energy. Solar PV panels will be installed to the roof of each flatted block alongside an entirely electric, zero-emissions heating system delivered by a bespoke-designed, on-site energy centre.
Operating similarly to a conventional district heating system, the centre will contain a series of Air Source and Water Source heat pumps that combine to heat water up to 65C before being distributed via an insulated pipe network that connects to a Heat Interface Unit (HIU) in each plot that feeds all radiators and instantaneous sources of hot water. Arc-Tech will additionally install sprinkler systems which will be integrated as part of current fire safety regulations in new build flatted developments.
For Granton D1 to fully reach net zero, carbon offsetting measures will be utilised to reach net zero. Post-occupancy evaluation will be undertaken by Edinburgh Napier University to validate performance and inform strategy for future EHD projects.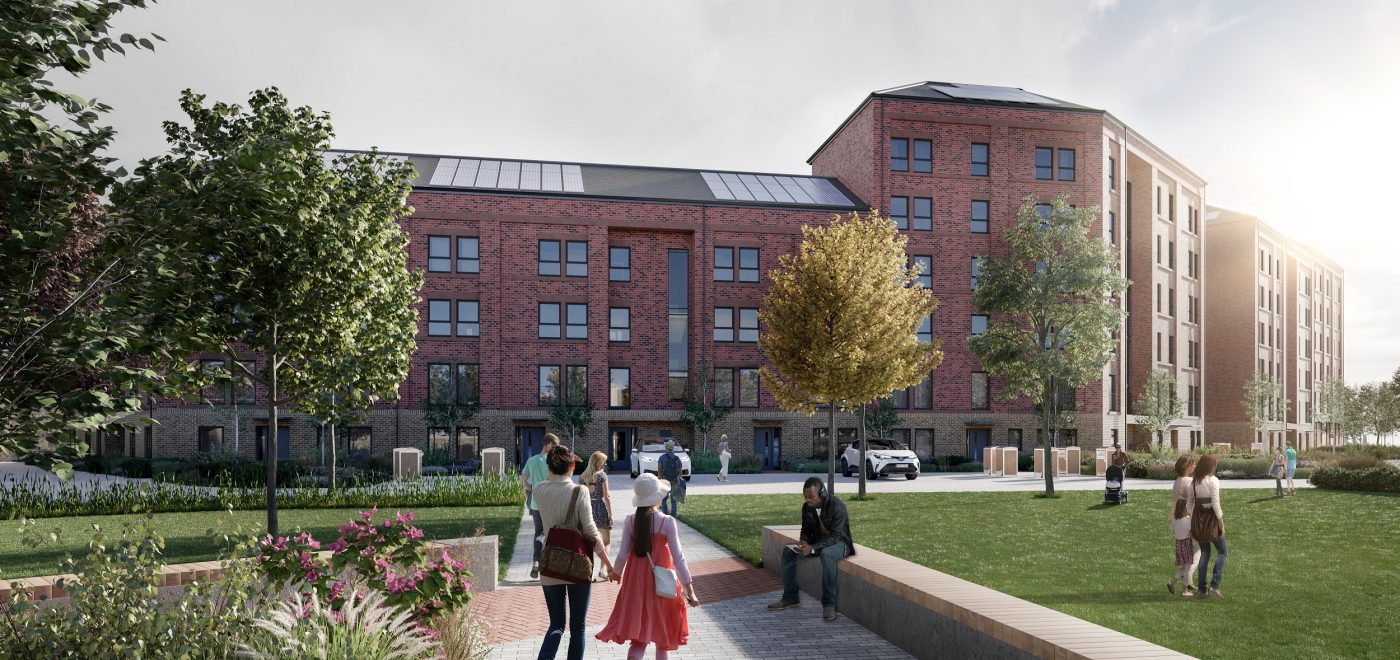 John Gallacher, Arc-Tech (Scotland) managing director, said: "Building Services are integral to achieving net zero carbon in new housebuilding. Over the last three years, we have undertaken a great deal of applied research and development into new technologies and how they can be utilised to support developments of any scale and form at best value.
"The district heating network at Granton D1 is a great example of where our expertise has helped the council transition from gas to electric via an entirely tailored, cost-effective solution that we believe can not only be delivered across more development but also transferred to the commercial/industrial sectors too, It's an incredibly exciting time for our Arc-Tech and our industry and we are delighted to be playing our part in Scotland's net zero future."
Granton D1's masterplan philosophy is based upon a 20-minute neighbourhood approach which places emphasis on active travel, public transport, and local amenities. Car parking for the development will be lowered as a result but where it is available, Electric Vehicle (EV) charging points will be provided.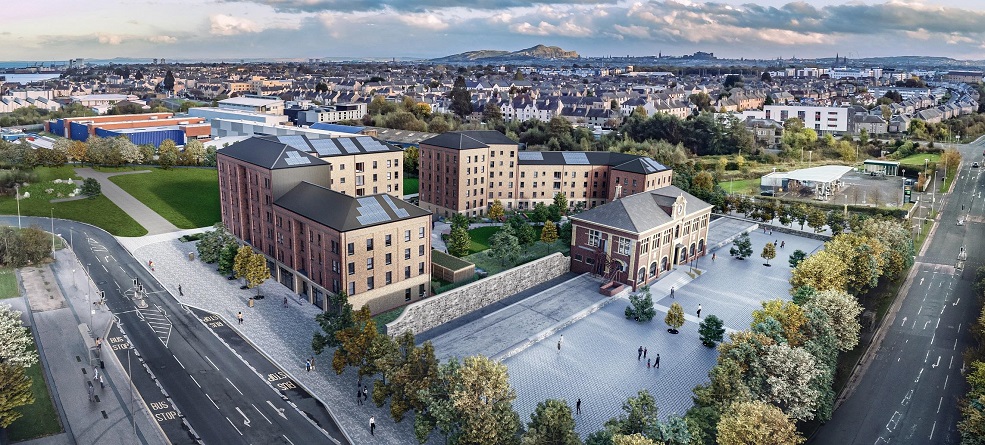 John added: "Lowering fossil fuel consumption is of great importance and with increasing demand for electric vehicles, we have taken great care to position ourselves as a leading provider for domestic and commercial charging solutions. Complementary to our specialist capabilities in renewables and sprinkler system installations, Arc-Tech will continue to be at the forefront of new, innovative technologies to support our client's needs."
Construction commenced at Granton D1 in April 2022 and is set for completion in late 2023.