Architect backs demolition of Wyndford towers with new emissions report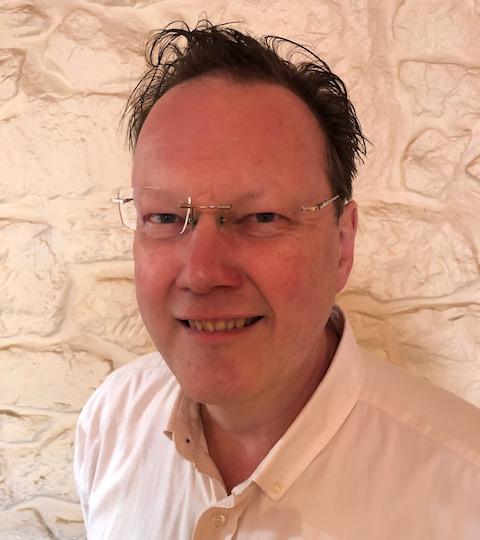 A new environmental report by a leading UK architect has supported proposals by Wheatley Homes Glasgow to demolish four multi-storey flats and for hundreds of new homes to be built in their place.
Wheatley has announced plans to invest £73 million in Wyndford, in the Maryhill area of the city, which it said would see four "outdated and unpopular" multi-storey blocks demolished to make way for a bright new future for the area, including 300 new energy-efficient affordable homes.
Tenants in Wyndford overwhelmingly support the plans, with a community consultation – supported by independent body TPAS Scotland – showing 85% of Wyndford tenants backed the regeneration plans and 87% of tenants living in the four blocks earmarked for demolition also in favour.
Despite the overwhelming support of tenants, a small group of activists and architects have called for the four blocks to be retrofitted, claiming it would be a 'greener option'.
However, a new report by architect Dr Richard Atkins has dismissed these claims.
Atkins is a Fellow of the Royal Incorporation of Architects in Scotland with over 40 years' experience in the sector as well as being a Member of The Royal Institute of British Architects and a Fellow of the Royal Society of Arts. His PhD is in 'Assessing Environmental, Social and Financial Sustainability in the Existing Built Environment' and specialises in environmental sustainability.
In his report, Atkins states: 'there is little or no basis on which to argue for the retention of the existing blocks on the grounds of either energy efficiency or CO2(e) emissions' as the four blocks have 'no embodied emissions value'.
Dr Atkins' findings showed:
claims that the demolition and rebuilding would be responsible for 10,000t embodied CO2(e) emissions are wildly over-estimated;
the new housing would result in 48% less embodied CO2(e) emissions than retrofitting;
each new home would be responsible for around 12CO2(e)t[i] of embodied emissions, not the 74CO2(e)t as claimed;
the 3,000 tonnes of timber needed in the new structures would store away 1,520t of carbon equivalent to 5,580 CO2(e)t of emissions and the existing concrete structure can be crushed and re-used, with none likely to go to landfill. Even the steel reinforcement bars would be recycled;
demolishing the blocks and building the new homes would reduce the estimated annual energy required for heating by 93.8% making net zero direct emissions (NZDE) heating affordable for tenants;
demolishing the blocks and building the new homes would reduce the estimated total CO2(e) emissions over a 60-year period by 92.3%;
and using new NZDE heating systems in the 300 homes would result in a CO2(e) emissions payback of less than five years.
Speaking about his CO2(e) Emission Report, Dr Atkins added: "The findings are clear. There is no evidence to support claims the four blocks should be retained and retrofitted based solely on CO2(e) emissions or energy efficiency.
"The volume of materials needed for the new structures, when multiplied by the Inventory of Carbon & Energy[ii] values, supports replacement.
"Scotland's affordable housing sector has a key role to play in moving towards both net zero CO2(e) emissions and addressing levels of fuel poverty.
"Having assessed the layout and read the structural advice, it is clear the existing blocks cannot meet modern spatial and accessibility standards and be insulated to the point where net zero direct emissions (NZDE) heating is affordable for residents.
"This is only going to be possible when homes reach an Energy Performance Certificate 'A' rating and have NZDE heating – which is not realistic by retrofitting these flats."
The regeneration proposals by Wheatley Homes Glasgow include 300 energy-efficient, affordable homes being built in Wyndford, with around 255 for social housing and 45 for mid-market rent.
Mid-market homes are earmarked for local people who earn between £21,000 and £40,000 and who have no priority for social housing but do not want to or cannot afford to buy their own home.
The proposed 300 new homes would include a mix of one/two/three/four-bedroom houses and flats and would create a minimum of 600 bed spaces – at least the same number of bedrooms as currently in the four multi-storey blocks.
The concrete and steel reinforcement from the old blocks would be recycled and reused in the construction of the buildings.
The planned new-build homes will use the latest building technology to create one of Scotland's leading net-zero and award-winning developments.
Tenants are already working side-by-side with top architects to help shape the new-look community, which will include larger family-friendly homes which are more energy-efficient and help tenants reduce their energy bills.
A masterplan for the area is currently being developed, in conjunction with the tenants' Future Focus group, and is expected to be submitted in 2024.