Argyll and Bute Council hails work of Rapid Rehousing Transition Plan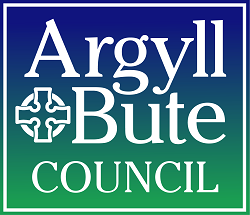 Supporting tenancies, making houses more homely and providing immediate help in emergencies were just some of the real benefits that Argyll and Bute Council's Rapid Rehousing Transition Plan (RRTP) funding offered people in vulnerable situations in 2020/21.
Councillor Robin Currie, policy lead for economy and rural growth, said: "This is a great example of what our housing team has done with money allocated by the Scottish Government. Despite the challenges of covid, we've taken forward three key projects that have helped people through really difficult times.
"Take our Flexible Emergency Fund. The fund is held by local agencies, close to where it's needed. Something as simple as providing a person with a phone, so they can keep in touch with services during lockdown, was life-changing."
Preventing homelessness in the first instance is the main thrust of the plan.
During lockdown it was clear that people faced reduced income and increased household costs as more people stayed at home. As Argyll and Bute is predominately off gas grid, lockdown meant that household utility bills increased and this was identified as putting pressure on rent payments. The Rent Arrears Prevention Fund helped 36 households at total cost of £60,945.
A Decoration Project helped households on low incomes make their house into a proper home, and this has proven to be critical in helping them sustain their tenancies long-term.
There was good uptake of the Decoration Fund during 2020/21. Thirty eight new tenants were supported with a total spend of £25,172. To date all tenants that received funds from the Decoration Project have sustained their tenancies successfully.
An update on the RRTP was presented at the environment, development and infrastructure committee last week.