Artisan Real Estate's Rowanbank Gardens nominated for National Climate Crisis Award
Artisan Real Estate's wholesale commitment to sustainable residential development across the UK has been recognised with its Edinburgh-based Rowanbank Gardens development being nominated for a prestigious national accolade geared to tackling the climate crisis.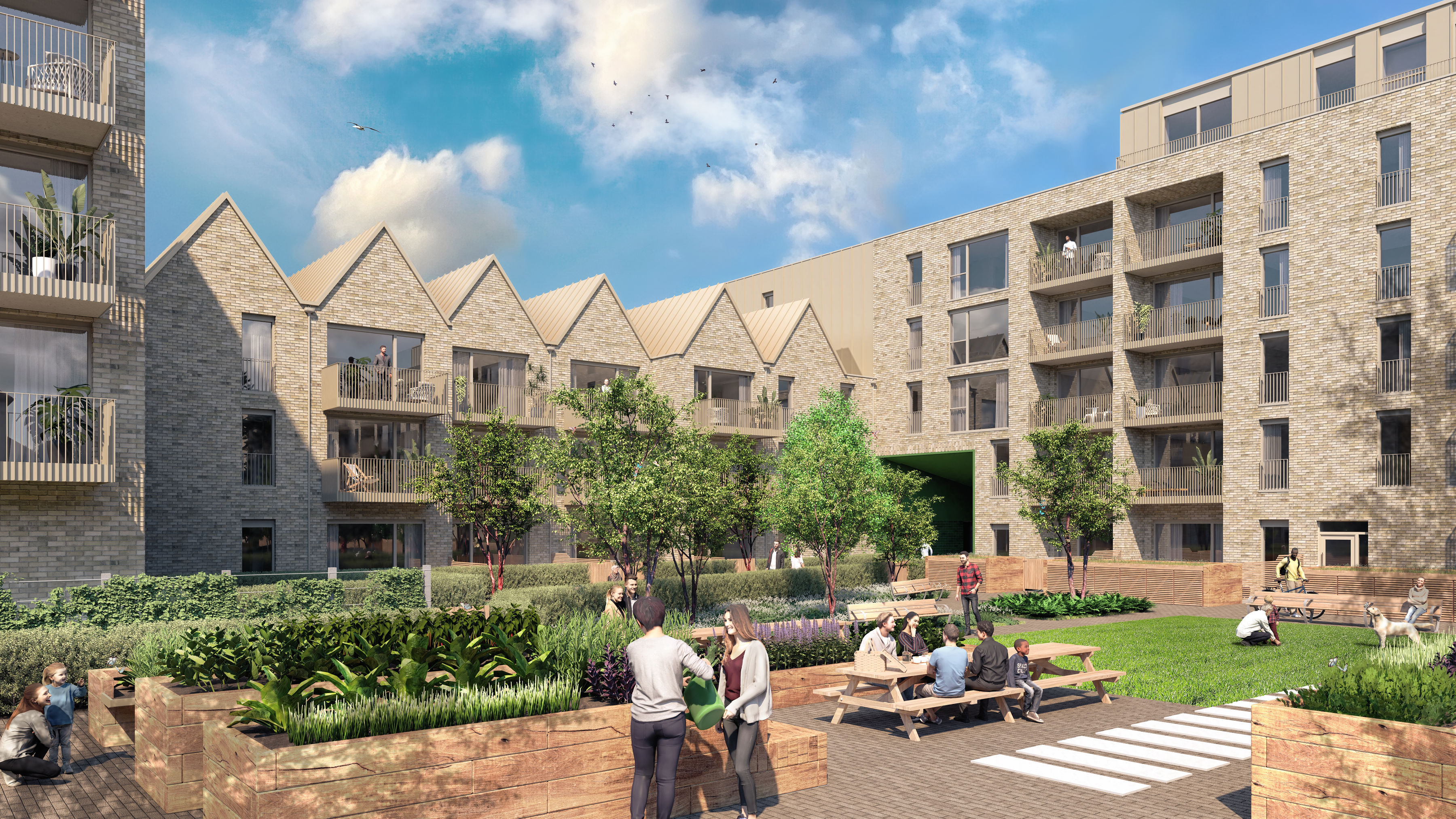 Rowanbank Gardens, in the bustling Edinburgh suburb of Corstorphine, has been shortlisted for the best residential Climate Crisis Initiative for the 2022 RESI Awards, which recognises excellence in UK-wide residential property.
The award nomination reflects Artisan's continued multi-million investment in fossil-fuel-free regeneration-based residential projects in key regional city centres across the UK - with major developments currently taking place in Edinburgh, Glasgow, Leeds and Bristol.
Due for completion in 2023, Rowanbank Gardens provides immaculate environmental credentials creating a spectacular blueprint for low-carbon living. The industry-leading sustainable development, replacing a former care home on a brownfield site, is set to deliver 126 apartments all with private gardens and balconies set around a shared courtyard garden in a well-connected central location.
Welcoming the RESI Climate Crisis Initiative award nomination, Clive Wilding, Artisan's group development director, said: "I am absolutely delighted that Rowanbank Gardens has won national recognition for its bold ambition to tackle the very real challenges of climate change which are currently facing our industry. As a niche developer, Artisan Real Estate has always striven for improvement by creating a lower carbon footprint in the homes and buildings we create - not just in delivery but throughout their multi-generational lifespan.
"Rowanbank Gardens is the latest manifestation of Artisan's stated commitment towards a radical improvement in its development cycle to create the lowest possible carbon footprint in the residential buildings that the company creates. With innovations such as green roofs, it brings together smart energy-efficient design geared to achieving low to zero carbon ratings whilst responding to the rapidly changing requirements of home buyers and the wider community post-Covid."
He added: "The evolution of Rowanbank Gardens shows that, as well as reducing urban sprawl by optimising the number of people living in well-designed sustainable homes in well-connected locations served by public transport, we are also pioneering the application of innovative technology to eliminate the use of fossil fuels whilst vastly reducing energy consumption."
Fuelled by a desire to transform brownfield city centre sites into sustainable, contemporary and low carbon homes developments, Artisan's residential developments are creating a progressive residential blueprint which has a timely resonance for post-lockdown living across the UK.
As well as Rowanbank Gardens, this has also helped shaped the delivery of the 179-apartment Canonmills Garden development, overlooking the Water of Leith to the north of Edinburgh's city centre which is now nearing completion. The development has pioneered the integration of low and zero carbon generating technology, incorporating green roofs as well as a combined heat and power system helping to support building energy loads whilst charging electric vehicles, reducing both building and transport CO2 emissions.
The winners of the 2022 RESI Awards will be revealed on Wednesday 11th May at a live ceremony in London.