AS Homes appointed to Link Group framework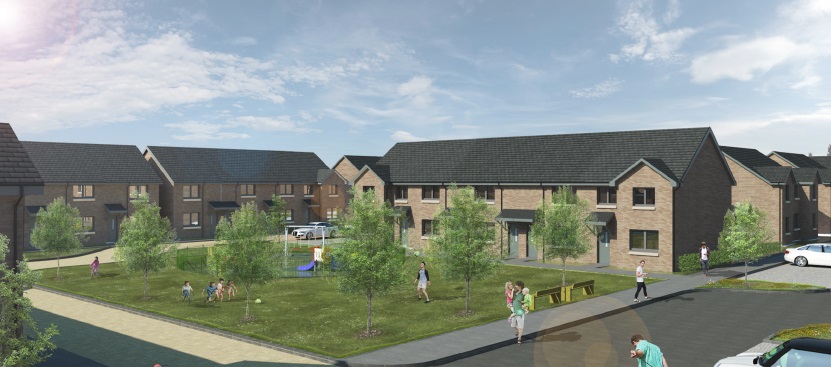 Glasgow-based contractor AS Homes (Scotland) has secured a place on the Link Group New Build Housing Construction framework, marking the start of a working relationship for the next four years.
As part of the framework, the housebuilder will join a small number of key businesses to support Link Group's ambition to build much needed affordable homes to rent or buy across Scotland.
The multi-million-pound framework provides opportunities for the housebuilder to work on a variety of projects with multiple partners. AS Homes (Scotland) will work on the delivery of new, high quality homes projects up to £30 million in value.
The Glasgow-based contractor has been successful in its bid to join the Link Group framework by demonstrating a track record of delivering housing particularly on challenging brownfield sites. These include the building of 132 homes for Sanctuary Housing Association at Love Street, Paisley, the former home of St Mirren Football Club.
Love Street was nominated for large development of the year in 2021.
AS Homes (Scotland) also developed a former Scottish Gas Networks storage facility to create 140 much needed new homes for Home Group.
Kieran Sexton, commercial director, AS Homes (Scotland), said: "Being part of the housing framework is a vital win for us as a business and we look forward to working with the Link Group and its partners.
"We have proved we can supply high quality homes, on budget and within agreed timescales and this is a significant opportunity for AS Homes (Scotland) to build much more needed affordable housing."