Audrey Simpson: My career in housing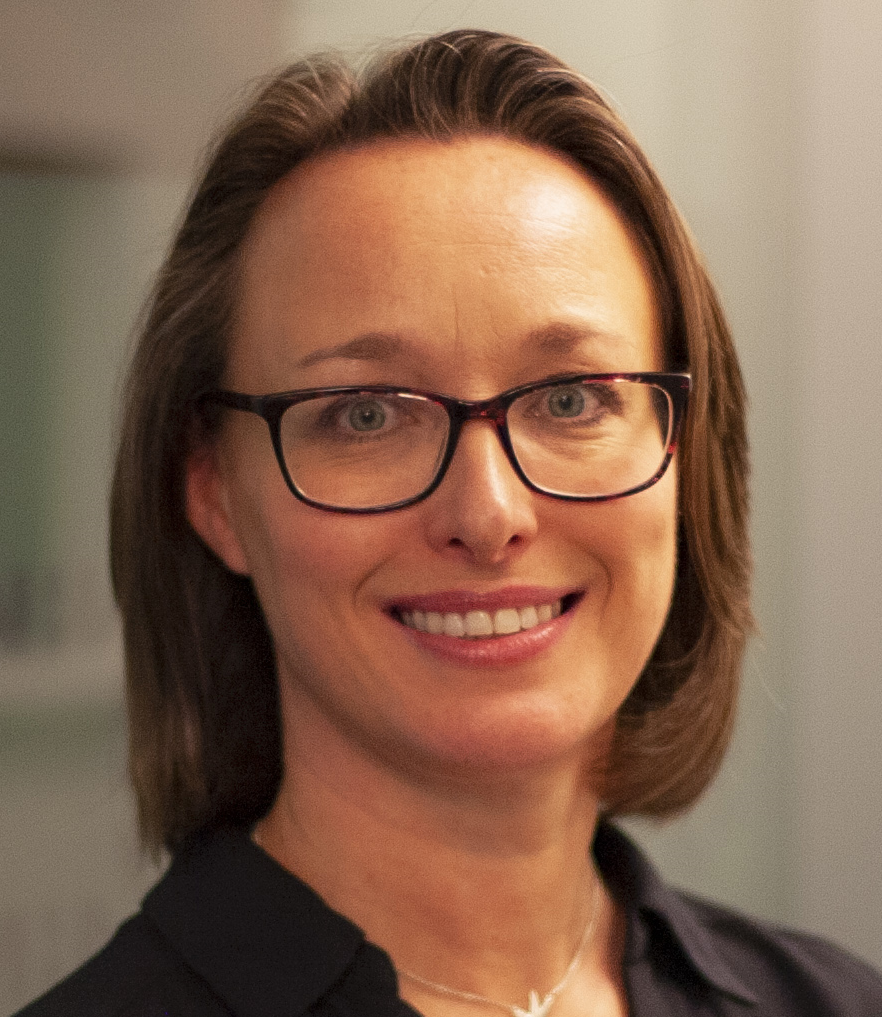 Ahead of Scottish Housing Day on September 13, Home in Scotland director Audrey Simpson shares her journey into a career in housing and explains why it's an exciting sector for both school leavers and those working in other sectors.
Career Path
I left school after fifth year with absolutely no idea what I wanted to do other than a vague notion of wanting to help people. I decided to go straight into the world of work and was delighted to secure an office junior job in the head office of Clydesdale Retail, back in the days of typewriters and Tipp-Ex. It turned out I loved working – it suited me far better than school!
I set myself a target to get a year's experience under my belt and then try to progress. During this time was when I first heard of housing associations, and took a job as copy typist with the Scottish Federation of Housing Associations. As part of my induction, I spent some time at Drumchapel Housing Co-op where I gained great insights into the work of housing associations and co-operatives and the important role they play for individuals and communities. This was my lightbulb moment when I knew what sector I wanted a career in.
My brilliant line manager supported me to study for a formal housing qualification and after four years with SFHA, I secured my first job with Queens Cross Housing Association. I quickly progressed from administrative assistant to housing assistant and also went on to complete my postgraduate diploma at Stirling University. Again, this was thanks to the support of Queens Cross and it's great to see staff new to the sector continue to be supported in this way by housing associations.
When discussions began around the challenges facing Glasgow City Council in terms of delivering landlord services, and options of stock transfer, Queens Cross offered me a seconded post as business development officer. When it had been agreed by the Scottish Government that stock transfer would go ahead, my role was made permanent to allow me to prepare proposals and a campaign to become the Local Housing Organisation.
This was a competitive process where Queens Cross was in competition with other landlords. We were successful in receiving majority votes to become the LHO for South Maryhill, Hamiltonhill and Dundasvale.
A few years later, I secured my first manager role with Trust Housing Association as housing manager responsible for the west of Scotland. It was fantastic to gain experience in an organisation specialising in housing support and operating across Scotland.
Later, when the second stage stock transfer gained some traction, I returned to Queens Cross as project manager to oversee the process. Following the successful delivery of three separate stock transfers, seeing Queens Cross double in size, I was asked to head up a new business strategy team.
I was in this role for four years before moving to Ardenglen Housing Association as CEO, leading the organisation through significant culture change.
Five years later, I accepted my current role with Home Group, as director of Scotland, with responsibility for the Scotland subsidiary, providing services to 5,000 properties and 15,000 customers across Scotland and part of the senior leadership team for the group.
Greatest Achievement in Housing
Delivering the Second Stage Stock Transfer is something I am very proud of. It was a very challenging and unique process, and also highly political. I was leading on three separate stock transfers, preparing business plans based on robust tenant engagement. Not only did we achieve a very high response rate to the ballot, but an overwhelming majority of tenants voted to transfer to Queens Cross.
I am also hugely proud of the change that was achieved in Ardenglen, both culture and service delivery, resulting in us being awarded Housing Association of the Year!
Views on the value of housing as a career
There are so many fantastic career opportunities in housing. You get exposure and the opportunity to work in a wide range of areas from front lines service delivery such as housing management or maintenance, to the more traditional back-office functions such as HR and finance. But not only that, you are working in a sector that makes such a positive impact on vulnerable communities and contributes to the wider social justice and inequality agenda. Working in this sector makes you excited to go to work in the mornings.
Tips to start a career in housing both for school leavers and those who have experience in other sectors
I would advise school leavers to register for Scottish Housing News bulletins and keep an eye on entry level job opportunities or apprenticeships. Once you are in an organisation, you can quickly gain a greater understanding of the different service areas and roles. We have a strong track record in nurturing enthusiasm and providing opportunities for personal development and career progression in this sector.
My top tip is to be open to new opportunities and take all the experience you have available to you. Not only does this show you as engaged and committed to the organisation, but also develops your own experience, skills and knowledge for future progression.
For people working in other sectors, my advice is not to be put off if you don't have previous experience in social housing. Instead, focus on your transferrable skills. We need to encourage a diverse workforce in our sector and should be open minded about learning from other sectors. The sector needs people who care about people. We need people who have experience in asset management, we need people who have experience in health and safety legislation, we need people who have strong financial and treasury management skills - the list is endless. We have great people in our sector, but we need to build on that talent and develop our next generation of talent.
The exciting challenges coming up for the sector
There's always lots going on in the sector given its size and diversity, but a huge challenge for all of us will be meeting net zero. This won't be easy, and lots of questions remain around metrics and how it will be funded, but it's bound to bring about innovation and there's a critical need to deliver.
There's also the significant, outstanding need for more affordable homes. This will see the sector continue to do all it can to build new homes to meet tenants needs, both now and into the future.
The current economy is placing challenges on the sector, but that brings opportunities. It's time for us to be really clear about our core purpose and focus on that. Cuts in public services are impacting on communities and tenants. We need better collaboration between housing and other public services to make sure we have a holistic approach to service delivery.
As part of Scottish Housing Day 2023, Home in Scotland has joined forces with Hillcrest Homes and Abertay Housing Association to deliver a talk at a Dundee secondary school about the routes to, and benefits of, a career in housing. It will take place this Autumn.