Barratt Developments profits 'in line with expectations' but outlook 'less certain'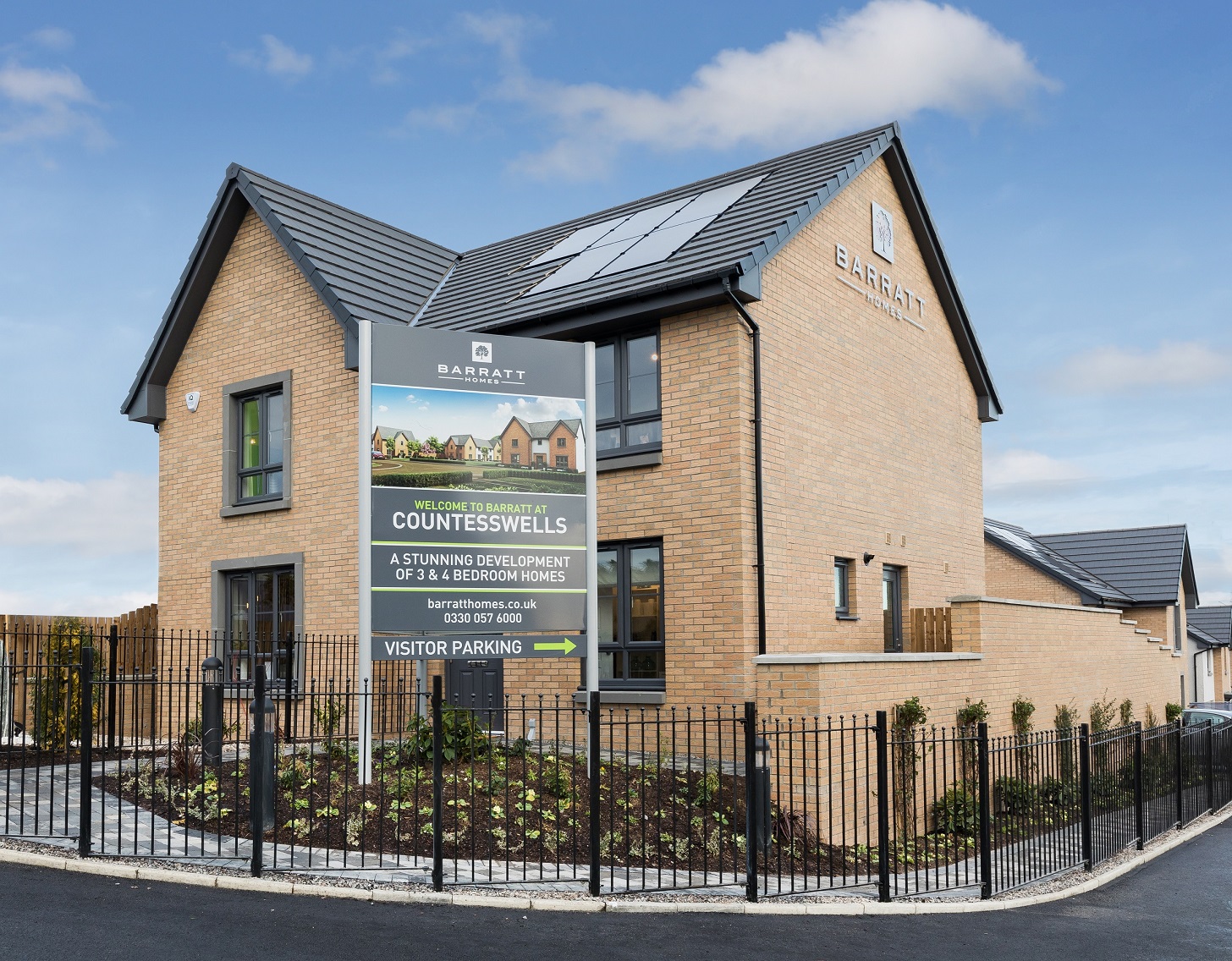 Rising interest rates and market uncertainty have caused housebuilder Barratt Developments to admit its outlook for the year was "less certain", though home completions are likely to be broadly in line with the previous year.
Issuing a trading update, the firm told shareholders that pre-tax profits are set to be in line with expectations despite market uncertainty in the wake of the UK government's mini-budget.
David Thomas, chief executive, said: "We continue to see strong levels of interest across the country, however private reservations remain below the level seen in FY22 as customers react to the wider economic uncertainty.
"Whilst the outlook for the year is less certain, we remain on track to deliver adjusted profit before tax for the year in line with current consensus, and we are focused on maintaining our commitment to lead the industry in the quality, energy-efficiency and sustainability of our homes and in our customer service, all of which are fundamental to our ongoing success amid a more challenging market backdrop."
In the period from 1 July 2022 to 9 October 2022, Barratt delivered 3,608 (FY22: 3,699) home completions (including JVs), in line with its budget plans.
The completion profile in FY23 is expected to remain broadly in line with the typical seasonal pattern with around 45% of its full year completions anticipated in the first half of FY23 and around 55% in the second half of the financial year.
Barratt's net private reservations per average week were 188 (FY22: 281) and net private reservations per active outlet per average week of 0.55 (FY22: 0.85; FY21: 0.87; FY20: 0.72).
The firm said the private reservation rate in the period reflects customer response to increased wider economic uncertainty, where growing cost of living concerns have been compounded by increased mortgage interest rates and reduced mortgage availability.
"In addition, we have limited availability of homes for early occupation given the strength of our forward order book and we have also seen the expected reduction in Help to Buy activity, which accounted for 12% of private reservations in the period (FY22: 21%; FY21: 51%; FY20: 45%)," it added.
Barratt said: "The outlook for the year is less certain with the availability and pricing of mortgages critical to the long-term health of the UK housing market.
"Based on our completions to date, our strong forward order book and current market conditions, we now expect wholly owned completions to be in line with those reported in FY22. Through the combination of adjusted completion guidance and robust home pricing, we remain on track to deliver current consensus adjusted profit before tax1, whilst ensuring we maintain our industry leading standards of build quality and customer service.
"The group is in a strong financial position with a substantial net cash balance and strong forward sales position. This provides us with a solid platform and gives us flexibility to respond to market conditions as they evolve throughout the year."