Barratt Homes donates over £6,800 to local initiatives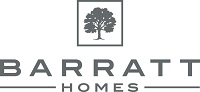 Barratt Homes has donated and fundraised over £6,800 to help local initiatives across the east of Scotland.
From January to June, the Edinburgh School Uniform Bank, PlayMidlothian, Cramond Playgroup, Social Bite, Edinburgh Women's Aid and Ashlee's Neuroblastoma Appeal all received £1,000 as part of Barratt Homes East Scotland's Community Fund.
The donations have helped provide food, school uniforms and essential packs for families, redecorate refuge accommodation and new sustainable toys for children, as well as general running costs and challenges arising from these unprecedented times.
Barratt Homes' Community Fund pledges £1,000 every month to a charity or organisation, which supports local people across Edinburgh, the Lothians and Fife.
Charities are nominated and voted for by employees of Barratt Homes and the focus for the fund continues to be on organisations that improve the quality of life for those living in the area.
Barratt Homes East also carried out a number of activities to fundraise a further £890 for chosen charities. These involved a 'walking, running and cycling for an hour' challenge which raised £500 for the Edinburgh North West Foodbank, a virtual walk from Lands' End to John O' Groats raising £320 for Chas, and a baking challenge raising £70 for Barratt East's charity of the year, Love Gorgie Farm.
Josh Littlejohn, CEO of Social Bite, said: "We were very grateful to have the support of Barratt Homes during the challenging time when many families were stuck in isolation. Since March 20, we have been producing and distributing free food to homeless people and other vulnerable groups. We had given away an incredible 150,000 emergency food packs and Barratt's donation allowed us to scale up our production and delivering 6,500 food packs every single day since April."
Alison Condie, managing director for Barratt Scotland East, said: "All of the charities we've donated to provide an invaluable service, and have carried out vital work in this difficult time for children, families and women across Scotland. We are very pleased we have been able to help them with these donations and look forward to supporting them where we can in the future.
"At Barratt East Scotland we are committed to supporting the communities we serve, and through the Community Fund and our fundraising activities, we hope to make a meaningful contribution to the services that make a positive impact on so many lives."