Barratt reduces activity amid unstable market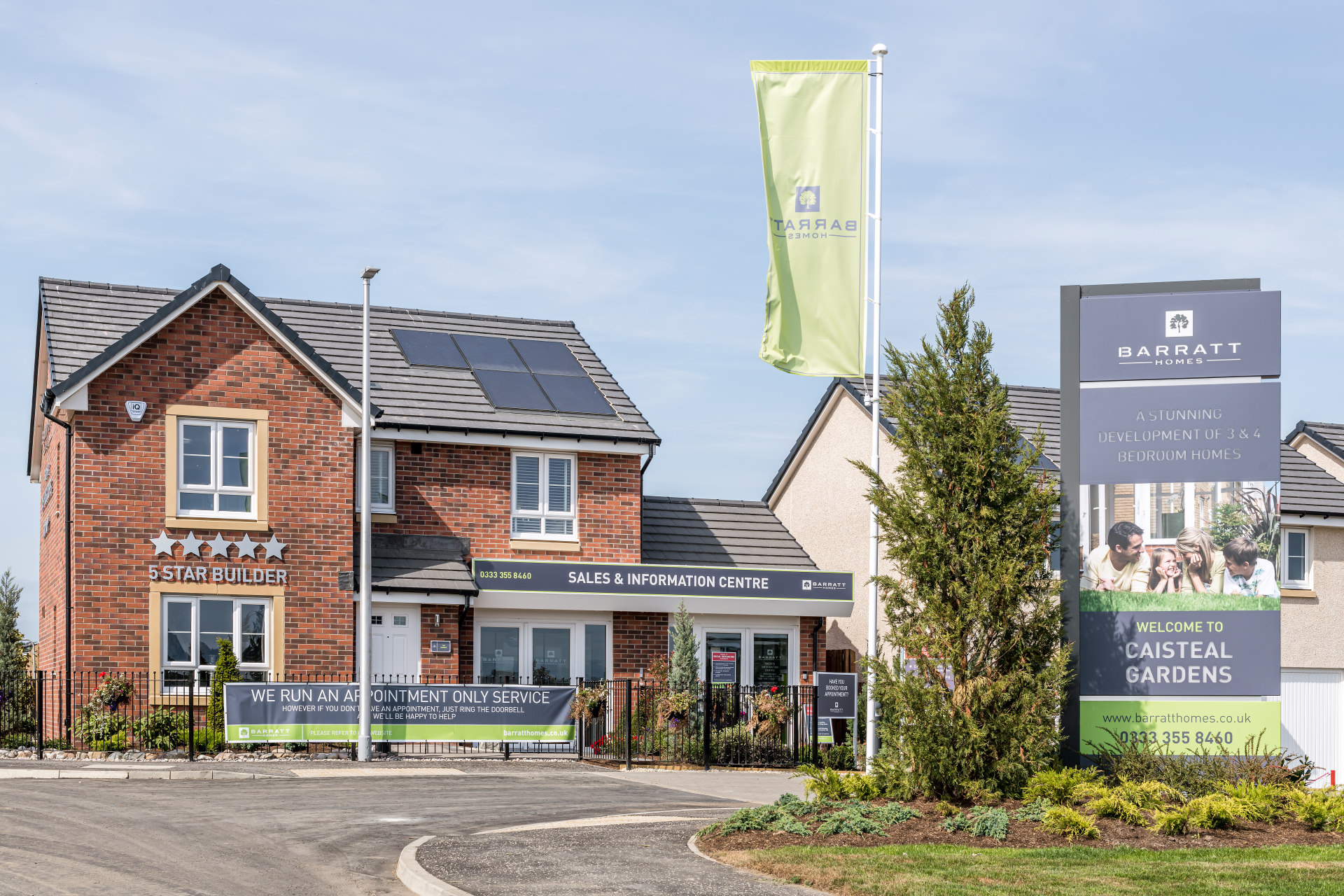 Barratt Developments said it has significantly reduced land approvals and paused the recruitment of new employees in response to current market conditions.
In a trading update issued today, the housebuilder said that while construction activity "was in line with planned output", with an average of 333 (HY22: 341) equivalent homes (including JVs) constructed per week, activity moderated in the second half of the period as the business "moved to align production with slowing reservation activity".
"During the second half, we anticipate construction activity will continue to moderate as customer commitments within our order book are satisfied and as construction activity continues to align with reservation activity," it added.
Over the six months to 31st December 2022, Barratt said it delivered a strong financial and operational performance, with total home completions advancing 6.9% as it worked through its forward order book. The firm said its outlook reflects a "challenging current market backdrop", as customers face increased costs of borrowing and ongoing cost of living challenges, which will "undoubtedly impact" trading in the second half.
In the half year, Barratt operated from an average of 360 (HY22: 337) active outlets (including 8 JVs (HY22: 8)), an increase of 6.8% on the prior year. The growth in active outlets has been driven by a successful first half, launching 52 (HY22: 46) new outlets (including JVs), but also reflects the impact of the significantly lower private reservation rate, extending the average sale outlet's life.
Barratt delivered 8,626 (HY22: 8,067) home completions (including JVs of 362 (HY22: 395)), representing growth of 6.9% on last year's first half. The firm said the growth in home completions in the period resulted from its particularly strong forward sales position and the increased level of work in progress carried into the new financial year, as well as strong construction activity in the period.
Full year out-turn will depend on how the market evolves in the next few months, the company said. If there is the usual pick-up in spring trading patterns, Barratt could reach total home completions of 17,475 for the year. But if trading remains at recent levels, completions for the financial year will be in the range of 16,000 to 16,500.
David Thomas, chief executive, said: "We have delivered a strong operating performance for the six months to 31 December 2022. This was possible because of our significant forward order book at 30 June 2022 and the tremendous efforts of our employees, sub-contractors and supply chain partners.
"The first half of the financial year has however seen a marked slowdown in the UK housing market. Political and economic uncertainty impacted the first quarter; this was then compounded by rapid and significant changes in mortgage rates which reduced affordability, homebuyer confidence and reservation activity through the second quarter.
"Our business remains fundamentally strong, both operationally and financially, with an experienced leadership team, a strong net cash position and a resilient and flexible business model. We are focused on successfully navigating the challenges ahead and continuing to deliver excellent quality and service for our customers."