Barratt West Scotland hands over council homes in Kilmarnock
Barratt West Scotland and East Ayrshire Council have partnered on its first affordable housing project to bring 21 affordable housing units within the grounds of a new housing development at The Scholars in Kilmarnock.
The affordable houses were delivered as part of a larger private housing development consisting of 84 houses, 63 for sale, made up of a mix of three and four-bed semi-detached and detached properties and 21 affordable properties.
The new homes that have been built for East Ayrshire Council are a collection of five, two-bedroom properties suitable for four-person households and sixteen, three-bedroom properties suitable for five-person households.
They are high quality, energy efficient homes achieving Silver sustainability standard in respect to carbon dioxide emissions and energy space for heating, and feature a linked sprinkler system with outlets to all rooms.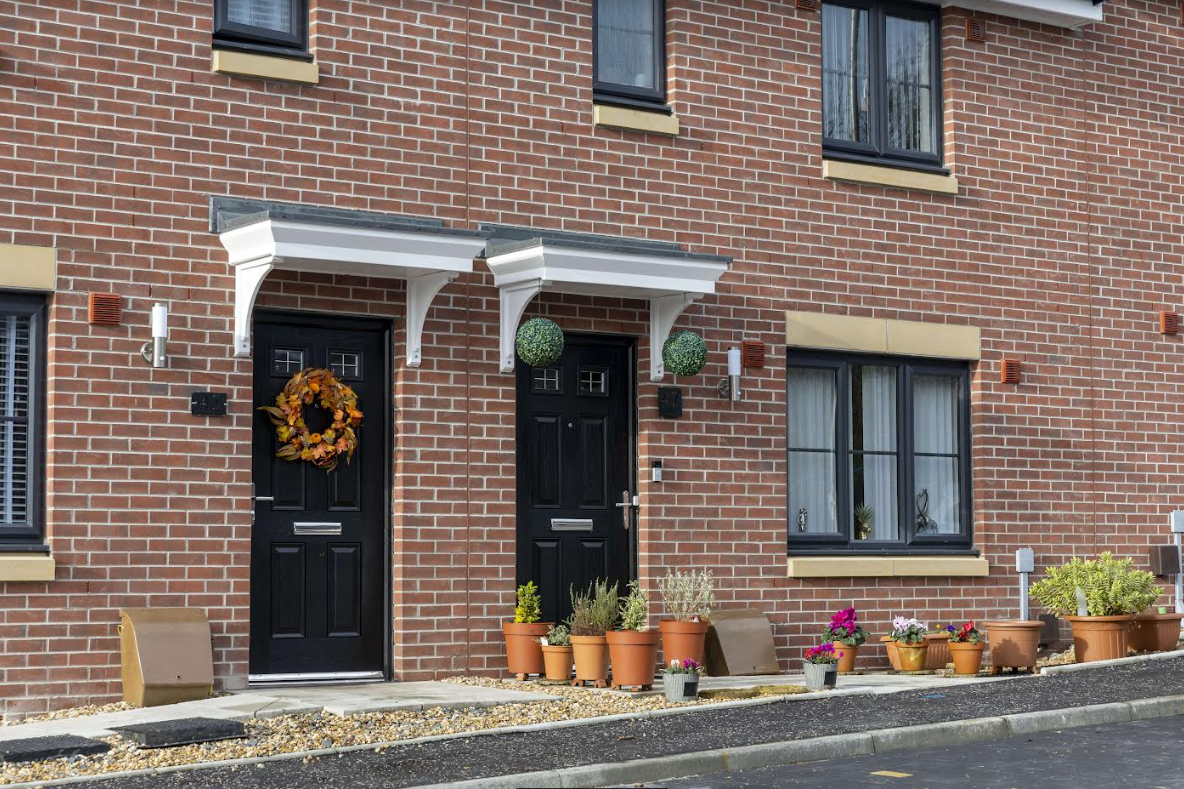 David Scott, managing director of Barratt West Scotland, said: "We are delighted to have recently delivered the first of 21 affordable homes to East Ayrshire Council at our development The Scholars.
"These are the first affordable homes that we have delivered in partnership with East Ayrshire Council, and I am proud to report that the first phase of the project was delivered on time, resulting in quality, affordable homes for the local community."
Councillor Jim McMahon, East Ayrshire Council's spokesperson for Housing was delighted to visit Mr and Mrs McConnell in their new home with the leader of the council, Councillor Douglas Reid and local members Councillors Graham Barton, Graham Boyd, Barry Douglas and Neal Ingram.
Cllr McMahon said: "I really appreciated Mr and Mrs McConnell taking the time to welcome us and let us view their beautiful new home. Barratt Developments Scotland is building 21 affordable homes within 'The Scholars' community, which is on the former Kilmarnock College site, and this is an important part of the council's programme to provide affordable housing to local residents.
"Mr and Mrs McConnell are within one of the first phases of the building programme and we are anticipating that all 21 homes will be handed over to the council by the end of the year. The council's affordable house building programme is helping to regenerate communities across East Ayrshire and encouraging town centre living. Partnerships with companies like Barratt Developments Scotland ensure that our plans are realised and we continue to successfully deliver new affordable, energy efficient homes that benefit local communities."