Barratt West Scotland raises over £12,000 for charity
Barratt Developments is celebrating a record-breaking Christmas with its final Community Fund donations after its charitable efforts topped more than £46,000 in donations across Scotland, including £12,000 in the West of Scotland.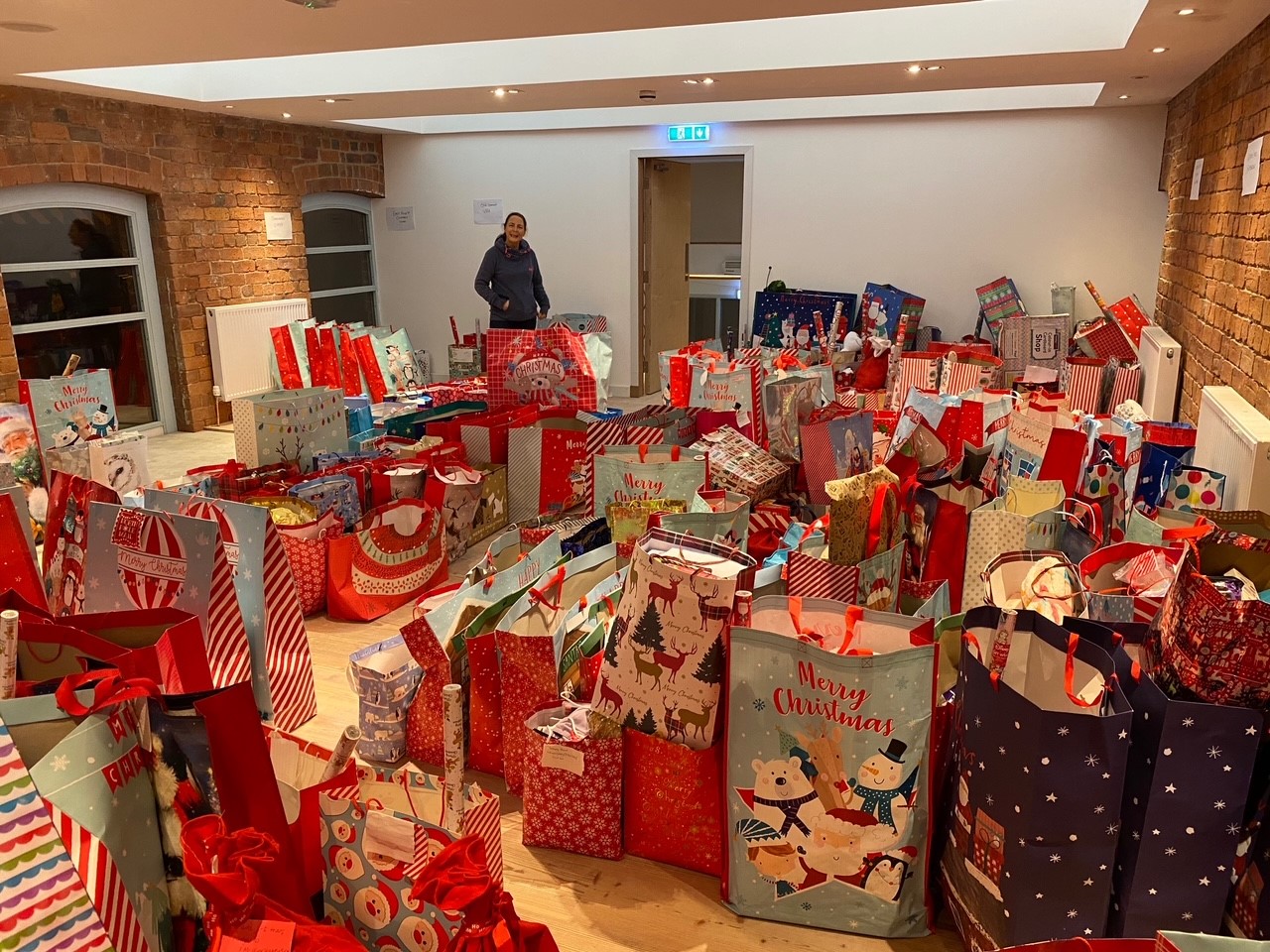 Each year, the housebuilder, which includes both Barratt Homes and David Wilson Homes, works with a wide range of local causes and has continued to step up its efforts through the Barratt and David Wilson Community Fund, which donates £1,000 to a deserving local cause in each of its three Scottish divisions every month.
The charities are nominated and voted by employees of Barratt Homes with the focus of fund continuing to be on organisations that improve the quality of life for those living in the area and important issues which worsened due to the pandemic.
Barratt West Scotland's final Community Fund donations of 2020 have gone to Kilmarnock's Salvation Army to help with a number of projects throughout December and the festive season, including their food and toys appeal.
In partnership with Moores, Barratt Homes will also supply and fit toy-donation charity, Glasgow's Spirit of Christmas, with a brand new kitchen, as well as employees from the housebuilder helping to sort toys ahead of distribution.
In April of this year, Barratt Developments donated over 2,300 items of PPE equipment to hospitals around Scotland to help frontline NHS workers and staff in the fight against COVID-19.
The company also donated 44 defibrillators from its divisional head offices and constructions sites to St Andrew's First Aid, who assist the NHS and ambulance service on the frontline should they be called upon.
Reflecting on the achievement, Douglas McLeod, Barratt Developments' regional managing director for Scotland, said: "As the country's leading housebuilder, we are committed to creating a positive legacy and making a genuine contribution towards the communities in which we build our homes.
"We are extremely proud of this year's achievement, as it's become even more apparent how incredibly important it is to support those around us during these unexpected and difficult times.
"We looking forward to working with many more organisations and raising even more funds as we go into 2021 and beyond. We would like to thank everyone who suggested the charities, supported our fundraising activity and wish everyone a happy and healthy Christmas and prosperous New Year."
Speaking of the donation, Julie Griffin, chief executive at Cultivating Mindfulness and Glasgow's Spirit of Christmas, added: "We are so grateful to Barratt Homes for their exceptional generosity and kindness this year. As a charity we rely on volunteers and Barratt Homes staff will be joining us at our Wellbeing Centre to help us organise and prepare these Gifts Made with Love destined to bring the magic of Christmas to a child affected by hardship or poverty.
"It has been an exceptionally tough year for most charities, so we were blown away by the news that Barratt Homes would also be organising the work we need to complete our Wellbeing Centre Kitchen. This will help us to open post-Christmas and deliver Mindfulness and Wellbeing Courses for young people aged 12-21 years at no cost, as well as a range of adults services all to enhance wellbeing and manage mental health."
The full list of 2020's beneficiaries for Barratt West Scotland includes:
SSPCC Childline Glasgow
Shining Stars ASN Theatre School
Tiny Changes
North Ayrshire Foodbank
Drumchapel Foodbank
Coatbridge Foodbank
Hamilton Foodbank
Basics Foodbank, Lanarkshire
EK Community Foodbank
Stepps Community Development Trust
Glasgow's Spirit of Christmas
Salvation Army Kilmarnock