Bellsmyre regeneration works step up a gear with Jackie Baillie visit
Caledonia Housing Association is moving full steam ahead in its ambitious £30 million regeneration of Bellsmyre area of Dumbarton.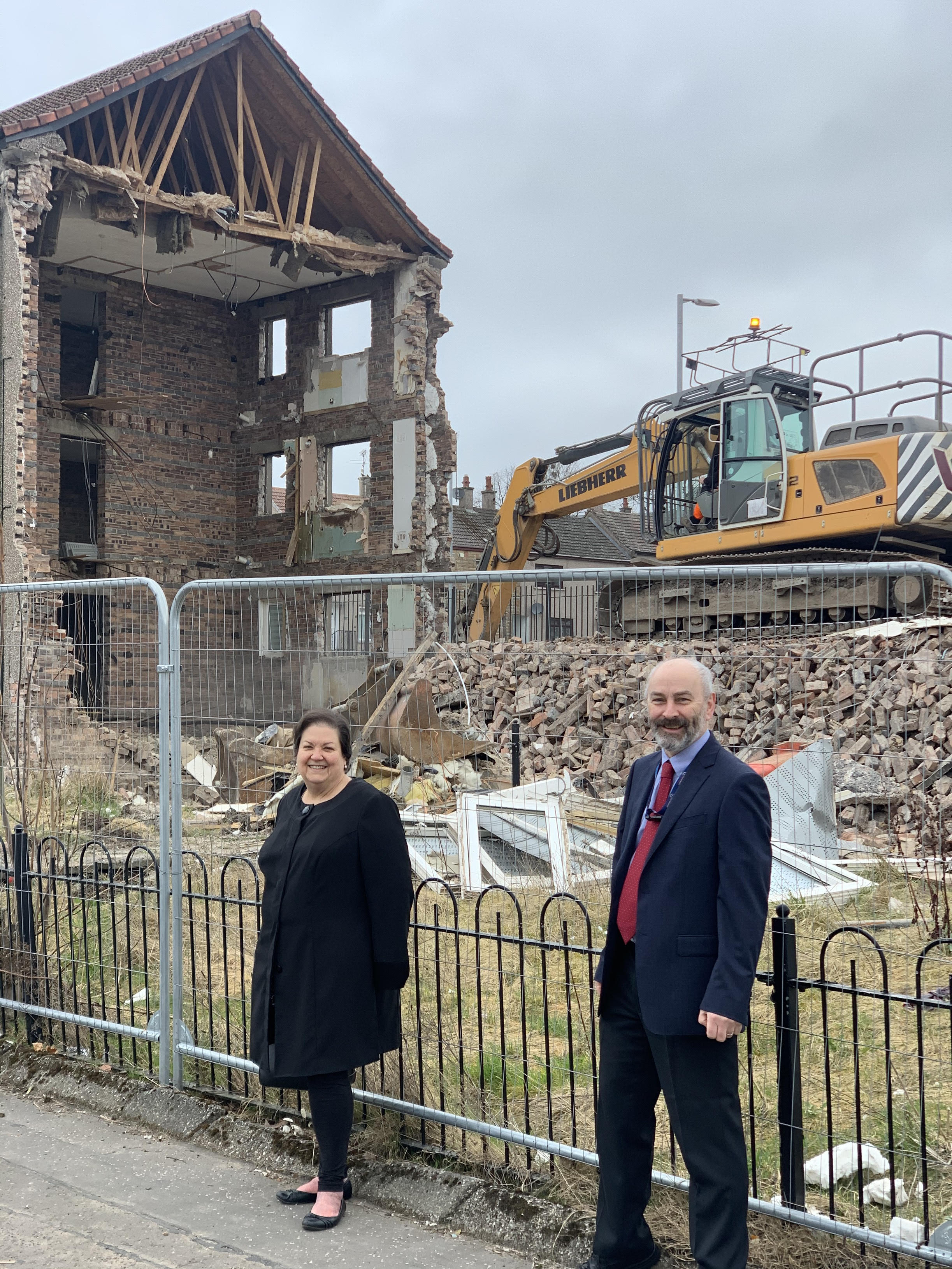 Jackie Baillie, MSP for Dumbarton, The Vale of Leven, Helensburgh and Lomond, visited the site to witness the major demolition works of the old unpopular tenements. These are to be replaced with new affordable family friendly homes with their own gardens. She also viewed the groundworks to prepare foundations for the 66 new affordable homes being built at Muir Road.

Six further blocks of the unpopular original three-storey tenements have been included in the first phase of demolition at Pennicroft and Whiteford Avenue in the regeneration area. This acceleration of Phase 1 of the development plan is due to more tenants moving either to new permanent homes or temporary accommodation, until the new homes are complete at Bellsmyre.
Kevin Nixon, regional manager, said: "It is great to see such tangible progress today on our ambitious multi million pound regeneration plans at Bellsmyre. We've moved 54 families from these properties to new homes throughout lockdown, which is a phenomenal achievement for all involved. Today we see the visible and substantial progress being achieved towards building a better Bellsmyre with the demolition of unsustainable properties to make way for new modern homes for the community."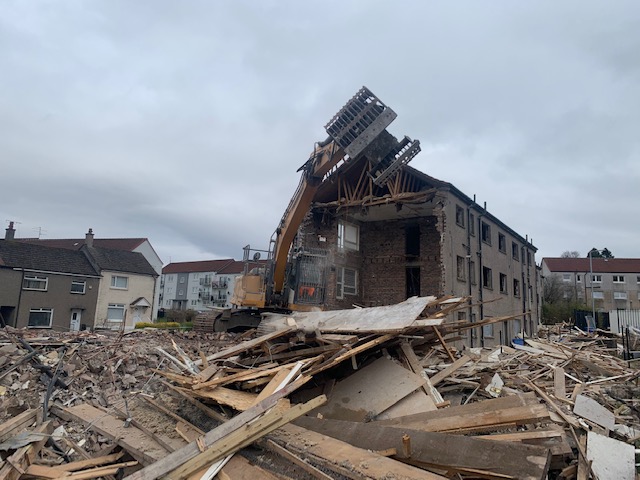 Jackie Baillie MSP added: "It is great to see first hand how the work is progressing at Bellsmyre. This is a significant project which will provide much needed, high quality, affordable housing for the area. The regeneration plan is vital for the local community and economy. It will transform the area and breathe new life into the community."
Bellsmyre regeneration area – which will be completed in three phases - will include the construction of new, affordable, two-storey homes to replace a total of 225 traditional flats. The development at Muir Road will be a mix of houses and flats with one, two and three bedrooms to cater for a wide range of families and individuals. There will be 44 two and three-bedroom houses, and 22 one and two-bedroom flats.
Muir Road is on programme to complete in June 2022.