Ben Glennon: Architects can play a pivotal role in lessening the impact of living with dementia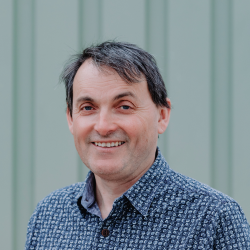 In a Scottish Housing News exclusive, Ben Glennon, associate architect at Aitken Turnbull discusses how architects can play a key role in lessening the hardships of living with dementia.
The number of adults living with dementia and other cases of cognitive ageing worldwide is expected to increase from an estimated 57 million in 2019 to 153 million in 2050, primarily due to population growth and population ageing.
In the UK, the design of living spaces for individuals with dementia has become a significant and pressing concern. Nevertheless, there remains a "separate-but-equal" mentality, with communities aspiring for dementia-friendly living spaces to closely resemble those designed for independent living. While some compromises may be necessary, a comprehensive understanding of dementia and its associated visual impairments can significantly contribute to creating a safe and comfortable environment with a familiar and domestic scale, enabling those affected by dementia to lead active and fulfilling lives.
Communities sometimes struggle to create spaces that are both safe and inspiring, promoting legibility, movement, activity, socialisation, and purpose. The design of such spaces is integral to enhancing the quality of life for people living with dementia and other cognitive illnesses.
For example, consider one of our most recent projects, Murray & Evanthea House in Kelso, in the Scottish Borders. This project was initiated by the care home provider QME Care, a leader in regional residential care since 1954, which identified a shortfall in dementia care provision in the area.
Collaborating with Hammond Care, Aitken Turnbull developed a design strategy based on best practices in dementia design, emphasising freedom of movement, small living groups, clear and easily understandable environments for residents, and creating safe connections with the outside garden space.
The initial brief was to design a contemporary care home for dementia sufferers consisting of small-linked living units or houses. Originally, two houses were proposed, but additional funding expanded the project to three houses accommodating a total of 18 residents adjacent to the Queen's House Care Home.
Essential in dementia-friendly design is a clear and well-thought-out layout that provides simplicity and familiarity. Natural and brightly lit circulation, connections to open spaces, contrasting finishes and colours, and the incorporation of recognisable landmarks all help individuals with dementia navigate their environment more easily. Personalising spaces and entrances to bedrooms with familiar objects is also crucial for recognisability and meaning to the residents.
The design was centred around naturally lit connected spaces, with bedroom access off space that minimise corridors and always end with a space or a seat. Each living room contains a safe kitchen area for cooking, maintaining smells and familiarity in each house.
Bedroom design considers sightlines from the bed to the toilet accommodation and the outside space. Each bedroom features a corner bay window and door providing views and safe access to a secure shared garden space.
The landscaped garden was designed with routes leading to different destinations, each with its own character. The garden space outside each room can be personalised by the resident to aid in orientation.
Connected to the villa is the community hub, conceived as a destination for residents on the site. It contains social and administrative facilities, forming a community street with a café, hairdressers, visitor facilities, and the main reception. The main entrance is also clearly marked by mono-pitched zinc roof elements. Visually, the elevations of the houses are given interest and movement by the pattern of bedroom bays united under a simple pitched roof.
Dementia-friendly housing should always include access to supportive services catering to the specific needs of individuals. These services are provided on-site with care staff, health monitoring systems, and programmes that promote social interaction and mental stimulation. Such services help maintain a high quality of life and provide peace of mind for caregivers and families.
By considering safety and security, layout and accessibility, cognitive stimulation, sensory considerations, supportive services, and adaptability, we can design environments that enhance the quality of life for individuals living with dementia. Well-designed spaces provide comfort, dignity, and promote a sense of belonging, fostering a more inclusive society.
Well-designed spaces provide comfort, dignity, and promote a sense of belonging, fostering a more inclusive society.