Bethany advocacy service supporting people through cost of living crisis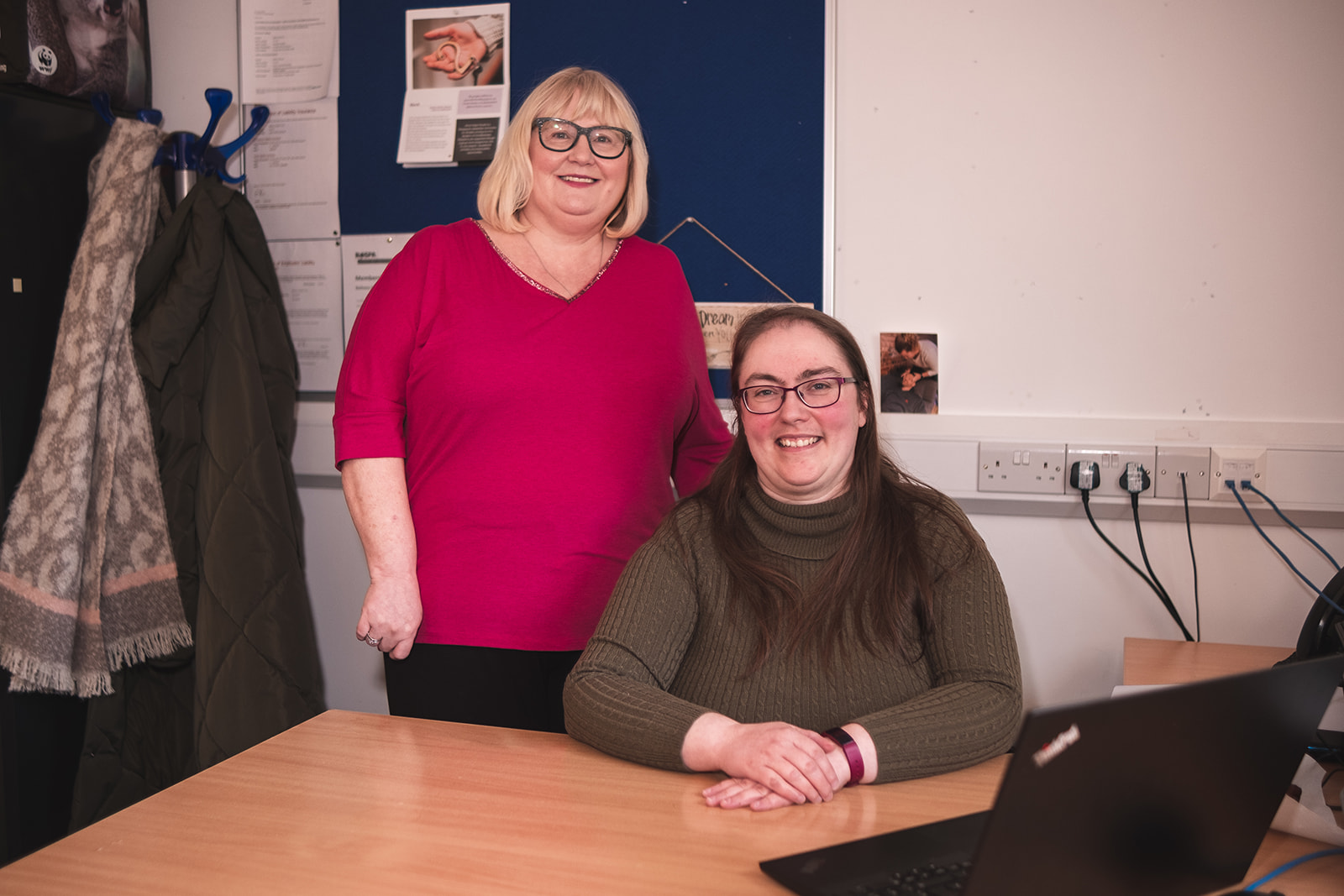 An Access through Advocacy service launched in Glasgow last year by Scottish homelessness charity Bethany Christian Trust has proven to be a much needed source of support for people at risk of homelessness.
Access through Advocacy aims to support people to promote and protect their rights, empowering them to have confidence moving forward. The Glasgow-based team are passionate about enabling people to have their voice heard on matters that are important to them. They offer help with a range of areas including benefit applications, resolving housing issues, dealing with bills and understanding banking as well as signposting to other support and specialist services.
Since they began in March 2022, they have provided support to 48 individuals, run 26 drop-in sessions and had 140 face-to-face advocacy meetings. Many of those accessing the service have experienced homelessness or are at risk of homelessness, and it provides a vital stepping stone in enabling people to overcome different challenges to establish stability and resilience for the future.
Frankie has received support from Access through Advocacy and describes the difference that sharing issues with his Advocacy worker Jax has made: "She takes care of everything. I don't need to panic. I don't worry about what letters are through my door and getting complicated forms to fill in. (I say) Jax, I've got a form, I bring it up and that's it.
"It's amazing, I don't know where I would be without it to be honest. They go over and beyond the call of duty, I believe… It's great to think no matter the situation I find myself in, somebody's at the end of a phone who's just going to just smooth my path out. It's brilliant."
After overcoming a period of homelessness and starting his recovery journey, Frankie was settled in a flat but facing ongoing challenges with his finances, bills and accessing mental health support. He describes how working with Jax has not only helped to resolve issues, but also taught him how he can tackle things himself.
Frankie said: "Jax helped with the paperwork and application for my bus pass and that came through. And I didn't realize all you had to do was get the application from the post office. Get your photographs. Get it back in at the same post office and they do everything else.
"I wouldn't have known that till Jax says this is how you do it. So it's simple, things like that, those were a big stumbling block to me. Then Jax took the stumbling block away and turned it into stepping stones so I can see how it's done. So that I've got my bus pass now."
Helping clients gain the skills and assurance to manage challenges themselves is a key part of the service. Frankie describes how he was able to manage a call from a government agency on his own: "See that was comforting and gave me back confidence… I have been with Jax for a few months up to now, so that gave me the confidence that I could take this call alone, although I was panicking about it."
He has also gained the confidence to deal with letters coming through the door that could cause anxiety or difficulty.
He added: "Well, I don't put them straight in the bin. I hold them now with confidence. If it's something I'm going to struggle with I just pick the phone up and say Jax; I got a letter here, and I just read a bit to see what it says and Jax usually gets a handle on it and says there's nothing to worry about there, and if it's something that needs applying or reapplying for she'll be there."
Many of the individuals the service supports haven't had places where they could easily access support or advice. Having someone to talk to about challenges, receive encouragement and request support can make a huge difference.
Frankie concludes: "Oh I needn't worry about nothing ever. So that's where I am. There's nothing worth worrying about. Especially if you've got support around you."