Bield day care centre turns 10
A day care centre in East Dunbartonshire has celebrated hitting double figures with a duo of birthday events.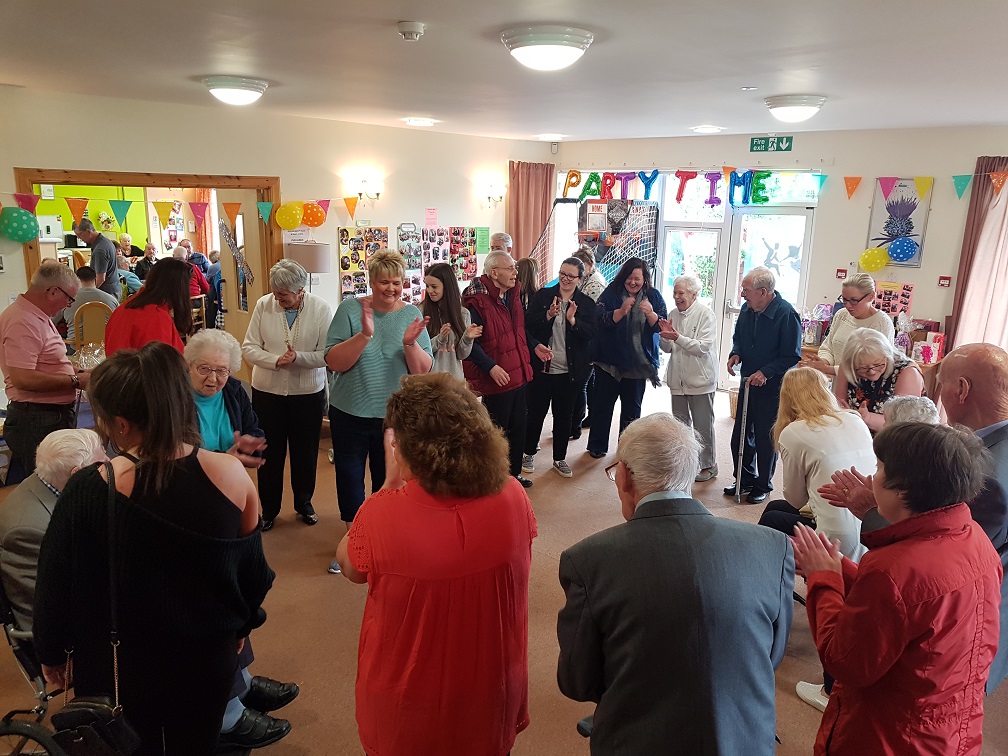 Hosting festivities marking a decade of supporting older people in Milngavie, Bield's Oakburn Park kicked off its birthday celebrations with a summer fete.
Held on June 8, the event saw staff and service users join carers, volunteers and previous members of staff as they enjoyed a BBQ and buffet, coffee and cakes and a local entertainer. A rose bush was also planted on the day, along with the unveiling of a plaque to commemorate the milestone anniversary.
Donna McCallum, deputy manager at Bield's Oakburn Park, said: "We had a fantastic day celebrating Oakburn's 10th birthday, holding a fete and inviting the whole community round.
"I've been at Oakburn Park for nine years now and can honestly say that the day care centre brings a lot of joy to older people in the area.
"There's been a lot of great memories and characters stop by over the years – in fact, we've had more than 752 people pass through our doors. I'm looking forward to seeing what the next 10 years bring."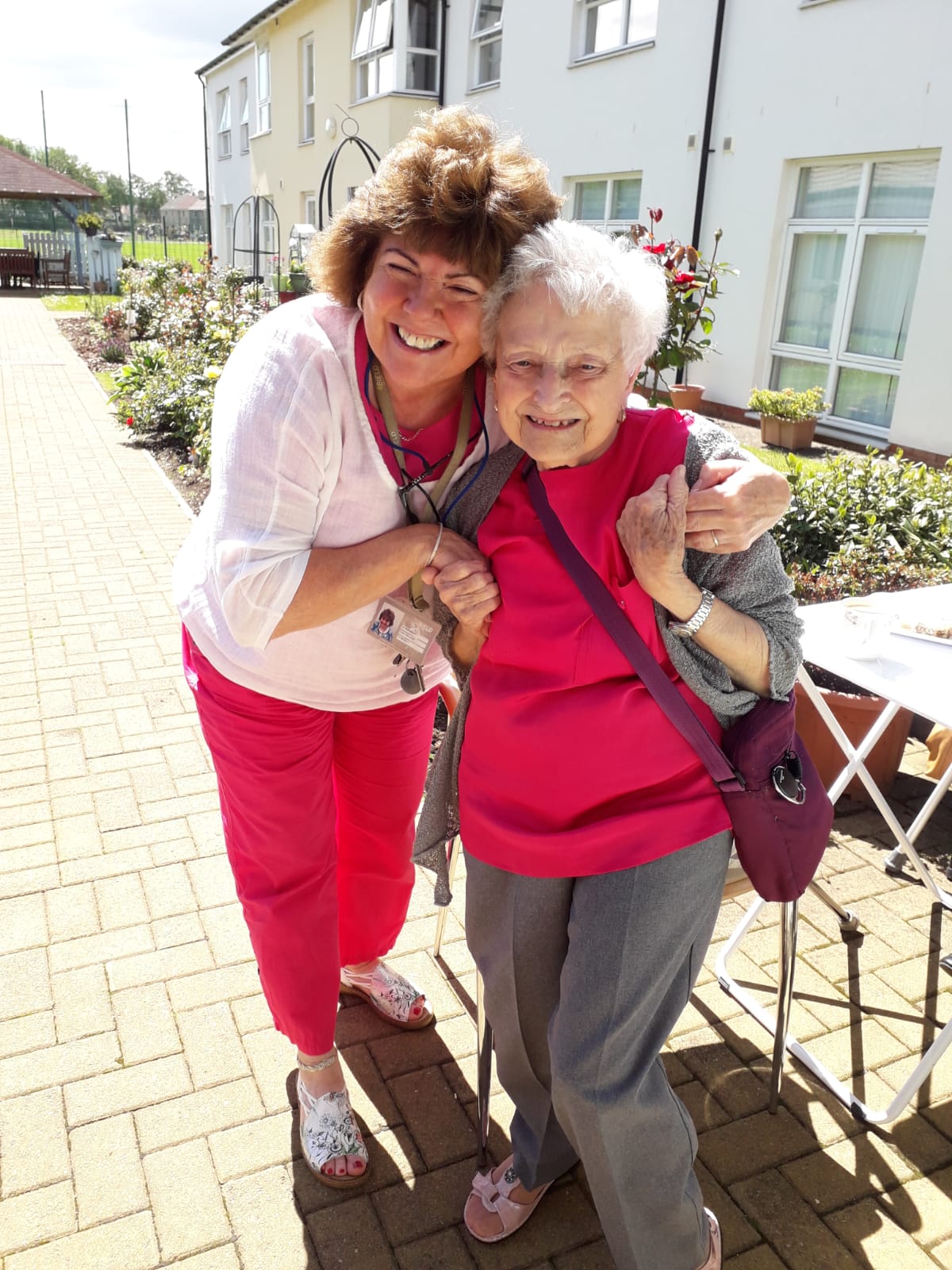 Oakburn Park was opened as sheltered housing and day care centre on Friday 19th June 2009 by TV presenter Sally Magnusson. Created as a much-needed modern facility to meet the needs of older people in Milngavie and Bearsden, the project was developed in partnership with East Dunbartonshire Council - with the project costing £6.025 million.
Today, Oakburn Park offers a flexible service for physically or mentally frail older people living in the area. Open five days per week, highly trained staff are on hand to support service users, including those with dementia.
Speaking of her experience at Oakburn Park, Hilda Wilson said: "I have coming to Oakburn since it opened 10 years ago and I can honestly say it is a marvellous place that makes me happy. Staff are like family and they would do anything for us."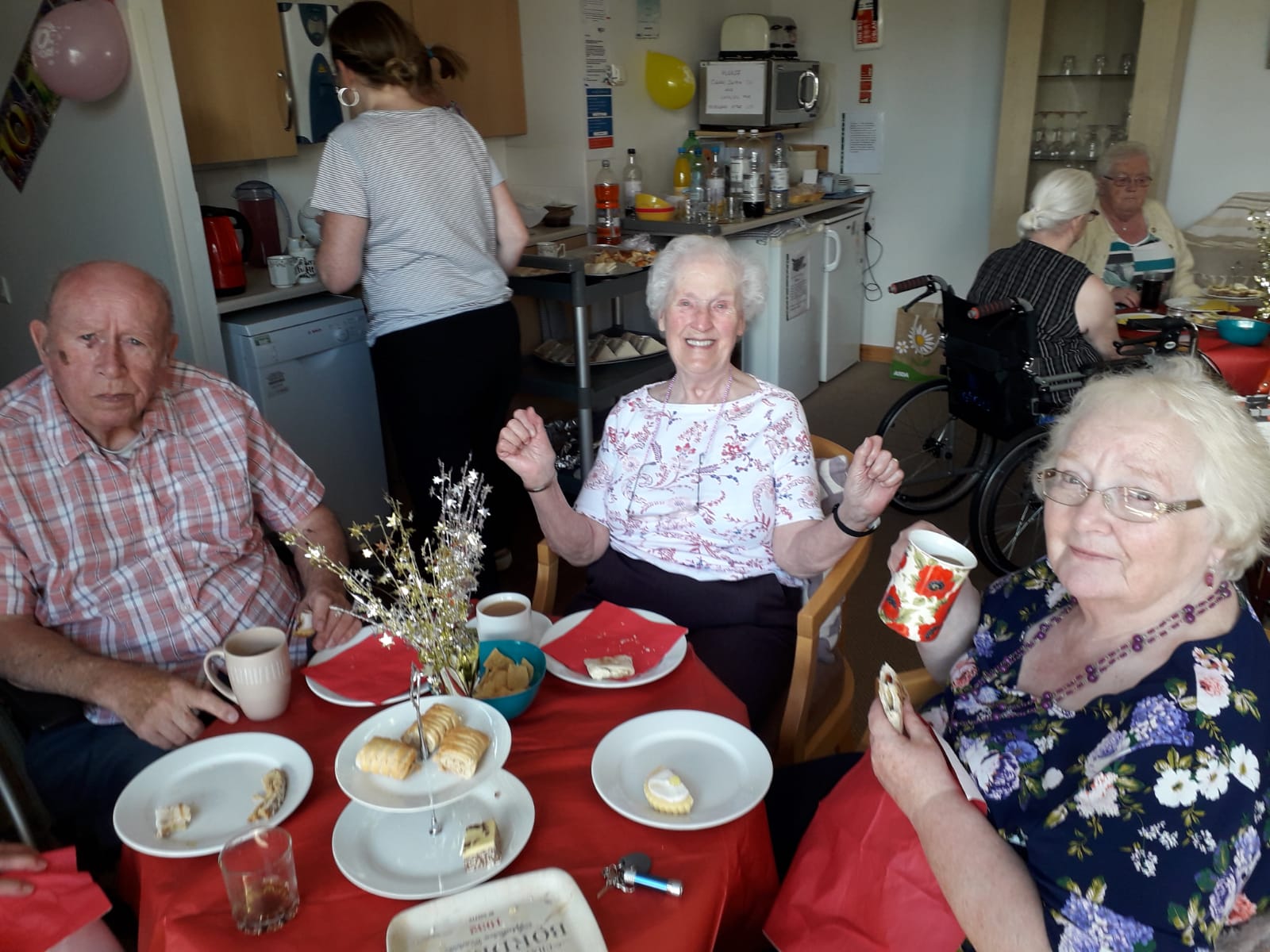 Gillian Cross, a relative of a service user, said: "Oakburn has been a lifeline to my dad, staff work so hard to give the service users a great day."
Neighbouring Oakburn Gardens planned a similar celebration to mark a decade of service, with tenants and staff joining together for an afternoon tea on June 21 to recognise the milestone occasion.
Dorothy O'Donnell, retirement housing manager at Bield's Oakburn Gardens, said: "It's great that we were able to mark the ten-year anniversary since we opened our doors in such a nice way.
"Both tenants and staff have some great memories from over the years so it was lovely to have a chance to come together and reminisce on our favourite moments over a slice of cake."