Blackwood design winner launches a spoon for children
The designer of an innovative spoon, which won the top prize at the Blackwood Design Awards and which enables people with shaky hands to eat without spilling, has launched a children's version following the success of its adult product.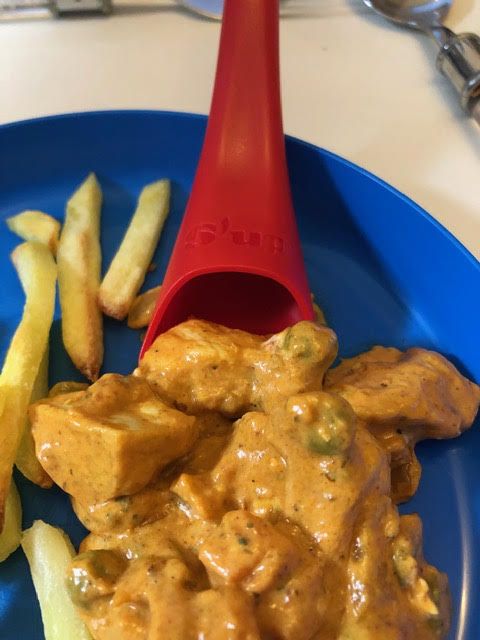 Grant Douglas, CEO of S'up Products, has released the Mini S'up spoon, a new product in his ground-breaking S'up line.
The 45-year-old from Edinburgh has had great success since the initial S'up spoon release, resulting in high demand for a children's version.
S'up spoon has been designed to help those with shaky hands or tremors not to be constrained to specific food groups due to their inability to eat without food spilling.
Mr Douglas said: "I am extremely happy to announce the launch of the Mini S'up spoon. It has been an amazing few years since the initial launch and we have seen the product change so many people's lives – just like it changed mine."
He added: "I knew from the first time using the S'up spoon that it would be a product which would benefit many, but little did I know that it would go to the extent of helping so many people across the world. It was a no-brainer to bring out a children's S'up spoon after the success of our initial product.
"When you are younger there are so many new and exciting foods to try so I am extremely proud to be a part of helping make a child's experience with food more enjoyable, a little tidier and a lot easier whether they are disabled or not."
Colin Foskett, head of innovation at Blackwood, said: "We were first introduced to S'up spoon when the product was entered into our Blackwood Design Awards and scooped the top prize."
He added: "Since then we have watched the growth of S'up spoons and the amazing impact it has had on improving the lives of disabled people in an extremely simple but effective way. Eating is a fundamental right so we are thrilled to have created the platform for Grant to take his idea into production. We are really proud to have been involved with this project and wish Grant and the team every success with the new product launch."
The Mini S'up spoon was launched at the Bobath Cerebral Palsy Conference at Hampden Park yesterday.
Blackwood's aim is to do whatever it takes to help people have control over their lives in accommodation that meets their needs. It has an outstanding record of adapting properties from entire renovations to minor adaptations which are incredibly liberating to those involved.