Blog: When is a customer not a customer?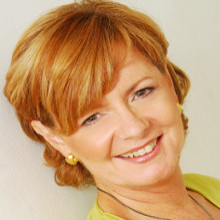 In this new blog for CIH Scotland, Linda Moir, former director of customer service at Virgin Atlantic and head of event services at the London 2012 Olympic Games, talks about the importance of delivering excellent customer service in your organisation.
Throughout my professional life I have lived and breathed the importance of delivering not just a good customer service but a memorable and distinctive customer experience. I believe the key to that delivery is the people in your organisation and how proud they feel of the work they do. But what if your customer isn't paying for the service, what if they have no choice about where they go for help? What if the customer doesn't always behave as you might want them to? Does service still matter?
I believe that it makes no difference if you work in either the public or private sector. Delivering an excellent customer experience has many benefits and not all of them obviously relate to the customer. How you are inside the organisation drives the style of service your customers or clients receive. Great service organisations provide great service to colleagues and internal customers and in my experience are fun places to work. I have seen this on many occasions, some of my favourite High Street service brands provide low cost repeat products (think of your favourite coffee shop) but the ones that do it brilliantly add a great human service and obviously enjoy working together. Having a culture that is always looking to improve has an energy and vibrancy that attracts energetic and positive people. So delivering great service has advantages inside the organisation too.
Some clients don't have a choice as to where they go – so what's the imperative to improve service? There are probably lots of altruistic reasons – everyone deserves a good service – but more than that I think providing excellent service can turn a broken relationship into to a positive one. The cycle spirals upwards based on mutual respect and trust. There is so much research that says we respond (positively or negatively) to the style of service we receive I am sure we have all come across a 'computer says no' attitude, and have responded in a way that on reflection may seem childish. On the other hand when you come across someone who seems to take a genuine interest in helping you (even though they may not be able to deliver) we respond positively and calmly.
I suspect we all cheered the scene in 'Pretty Woman' when Julia Roberts returns to the posh boutique where the snooty sales assistants had previously turned her away a different attitude would have lead to a different outcome but maybe not such a good movie!
Linda will be at the CIH Scotland Housing Festival on Wednesday 13 March speaking about customer service at the heart of housing. Check out details and the full programme here.