Build to rent block replaces student accommodation in Glasgow city centre proposal
A mixed-use development near Glasgow's George Street has gained planning approval with final plans including a 20-storey tower that will now house rental flats instead of student accommodation.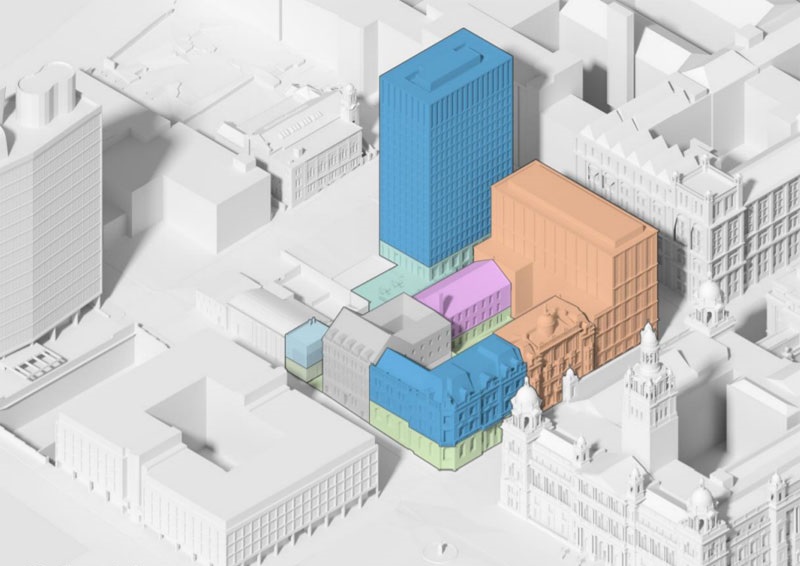 Previously home to a number of Glasgow City Council departments, the George Street Complex, as it was previously known, consisted of a collection of disparate and contrasting buildings including the former Inland Revenue building at 280 George Street and the Parish Halls at 266 George Street, as well as an 80-year-old gap site and assorted small storage buildings on Martha Street.
Revised drawings submitted to the local authority by Chris Stewart Group called for a change of use of the high-rise building at its newly-named Love Loan development which involves much of the block bounded by Martha Street, John Street, North Frederick Street and George Street.
Instead of a 272-room student housing complex, there will be a 136-flat build-to-rent block on Martha Street, with a mixture of studios, one and two-bedroom units.
Other aspects of Love Loan include an 11-storey hotel nearing completion on the George Street / John Street corner.
The A-listed former Parish Halls building next door at 266 George Street is being incorporated into the hotel which will have 246 beds. The B-listed Inland Revenue building at 280 George Street is to house 12 flats. A three-storey building to the rear of the Parish Halls is being converted to offices. There will be ground floor commercial space across the site.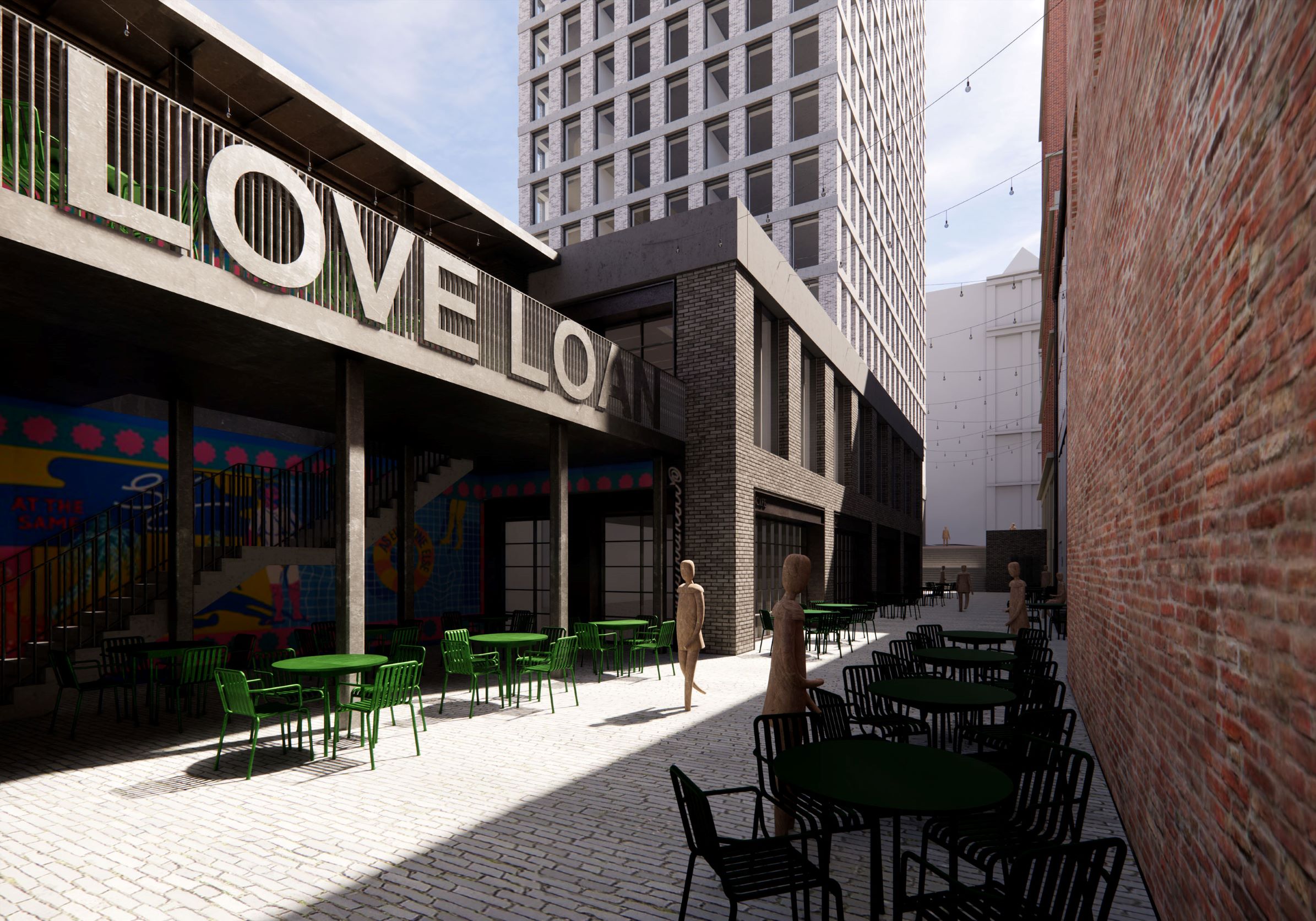 An east-west lane linking North Frederirck Street and John Street, fronted by new ground floor commercial, retail, leisure and food/drink uses. A public plaza will be provided into front of the build-to-rent complex.
A statement on the Chris Stewart Group website reads: "Our plans for the site allow for a mix of complementary uses that will enable retention and refurbishment of much of the listed buildings, which add richness and give character to the site, with new build elements that will repair and reinstate the urban block.
"We're bringing a 245 bed AC by Marriott to the corner of John Street and George Street, plenty of residential apartments, as well as a fantastic mix of restaurant, cafe, studio, gallery and bar uses, many of which will front on to a previously private lane. Our plans are to open up this lane and create an east/west thoroughfare through the development, which will bring a real vibrancy and buzz and give residents, hotel guests and visitors/passers by an amazing destination to spend time in or pass through."
Funding for public realm around the Love Loan development was approved by the local authority in June this year.