Bus tour of Hillcrest developments gives glimpse into past, present and future site projects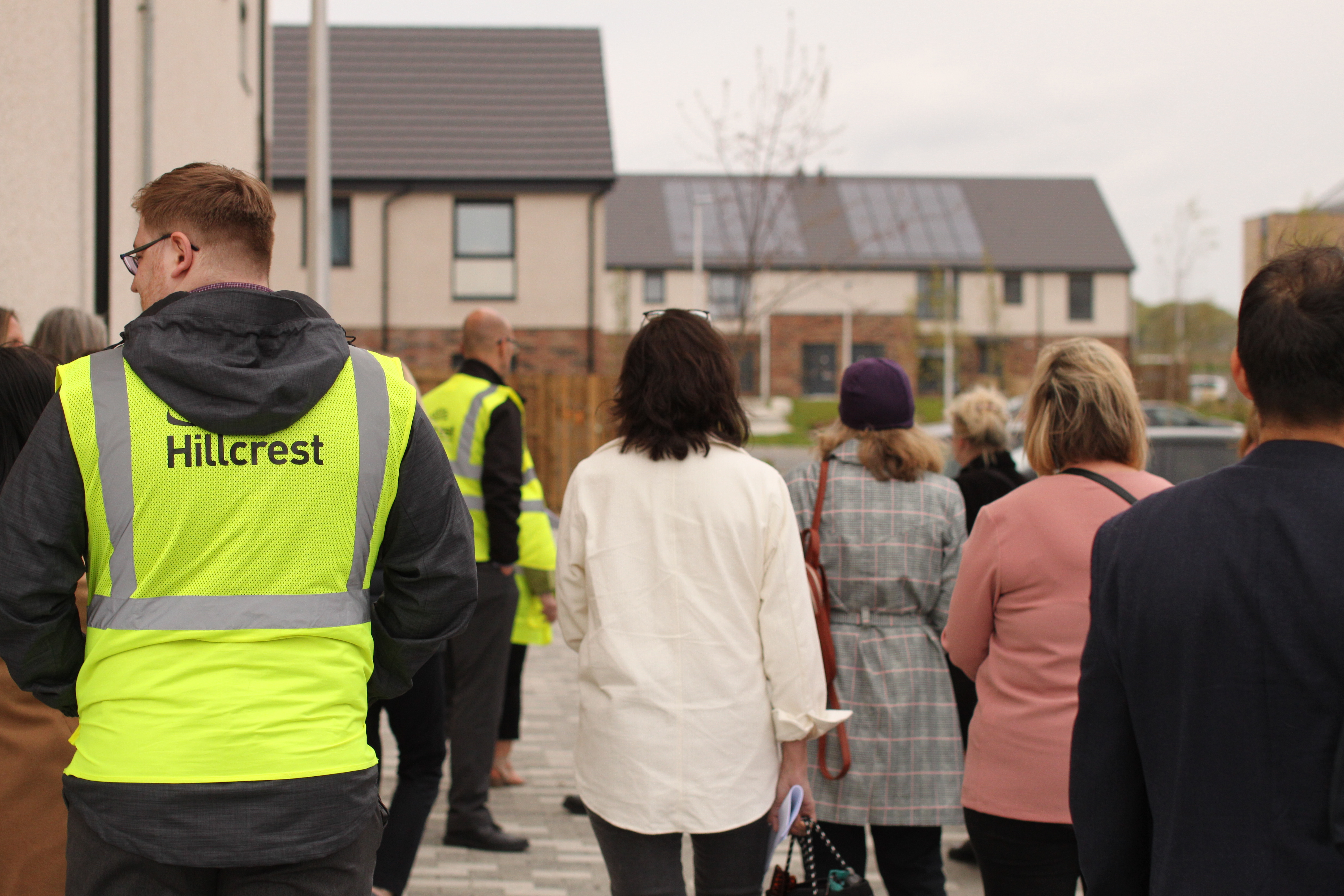 Senior figures and staff from Hillcrest took part in a guided tour of some of the organisation's key developments on Monday, which showcased some of the homes the organisation has delivered recently, along with exciting projects currently under construction.
Hillcrest's board members including Hillcrest chair Alan Russell and former chair Val Howard, along with chief executive Angela Linton and other senior management and various staff we bussed around an itinerary of sites covering Aberdeen, Montrose and Dundee.
Key stops included the organisation's £24m project at Harris Drive, Aberdeen, which is welcoming its final tenants as well as Sunnyside in Montrose, where 94 homes for social rent will ultimately be delivered in the grounds of the iconic former Sunnyside Royal Hospital.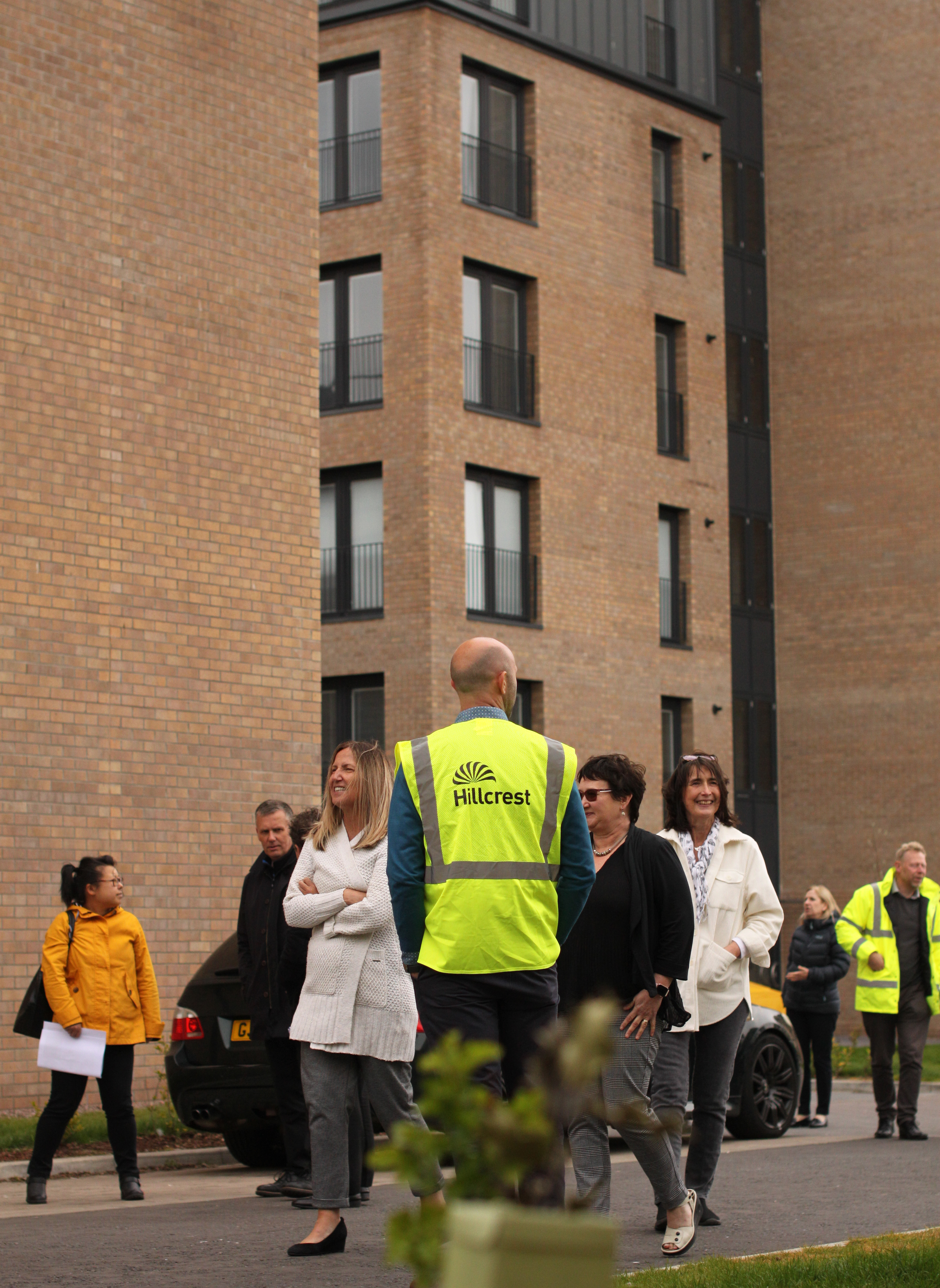 The tour concluded at Victoria Dock, where next-generation modular constriction methods are being utilised to create a stunning development of 119 waterfront apartments.
Alan Russell said: "Our ambitious development programme has been something to be thoroughly proud of over the past few years, delivering hundreds of affordable homes for those in housing need across Aberdeen, Angus, Dundee, Perth and Kinross and Edinburgh.
"This tour gave our board members, management and staff the chance to see first-hand the quality of the properties we are offering, and also get an insight into the direction our construction projects progress in the future.
"Ultimately, our aim is to not just deliver properties, but homes where households of various shapes and sizes can thrive, with this tour enabling us to show our staff and board members some of the properties that make this a reality."