Cabinet secretary helps SFHA unveil new strategy to help members recover from pandemic
The Scottish Federation of Housing Associations (SFHA) has launched a new three-year strategy at a virtual event yesterday with cabinet secretary for social justice, housing and local government Shona Robison.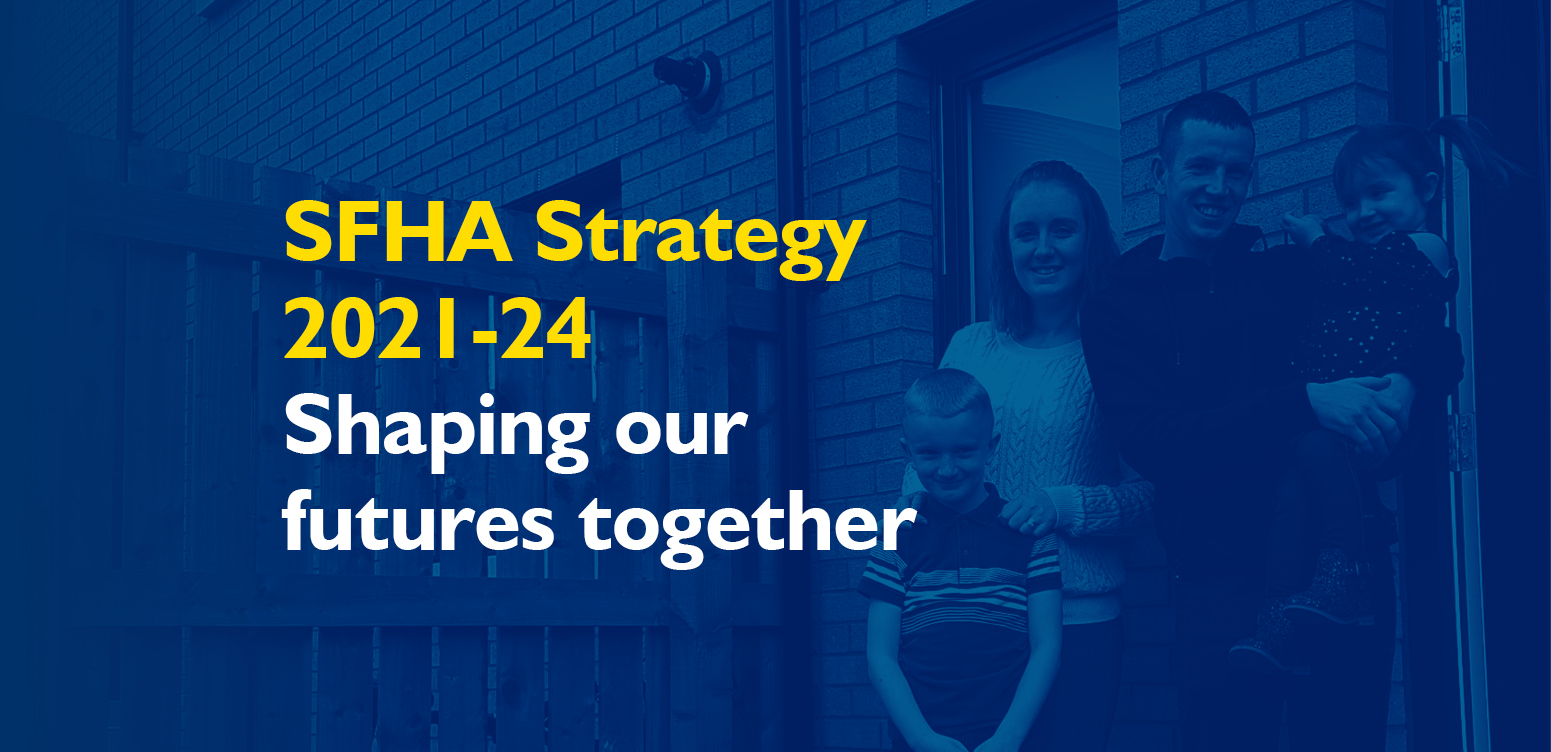 SFHA chief executive Sally Thomas presented the new Shaping Our Futures Together strategy to members and outlined how the organisation will help members to deliver for their tenants as Scotland recovers from the pandemic.
The cabinet secretary set out how the Scottish Government is tackling the key priorities identified by SFHA's members – delivering new build housing and managing existing stock, tackling poverty and inequality, and housing's role in the climate change emergency – and how SFHA's strategy aligns with its 20-year vision for housing in Scotland, Housing to 2040.
Shaping Our Futures Together was developed in consultation with SFHA's members which comprise over 90% of Scotland's housing associations and co-operatives. It sets out SFHA's four strategic aims:
Enabling change
Pursuing solutions
Future-focused
A stable, agile SFHA
SFHA chief executive Sally Thomas said: "Everyone should have a safe, warm, affordable home in a thriving community. Social housing can help to deliver that, and our new strategy, Shaping Our Futures Together, demonstrates how SFHA will support our members to do just that.
"We will enable change by representing social housing on key policy areas and pursue efficient and effective ways to support and connect our members. We will be future focused by understanding key trends, acknowledging uncertainty and anticipating potential developments.
"Together with our members, we will work with the Scottish Government on key issues such as delivering the Affordable Housing Supply Programme, improving existing homes, tackling poverty and inequality, and combatting the effects of climate change."
Shona Robison MSP added: "I welcome the Shaping Our Futures Together strategy and commend the way SFHA has set out its priorities and approach.
"The strategy aligns with Housing to 2040, our 20-year vision for housing in Scotland, while detailing how SFHA will support its members and their tenants, encouraging a push to promote careers in housing and showcasing the role of social landlords as anchors in the community."