CaCHE publishes first of three papers into Scottish housing adaptations policy and practice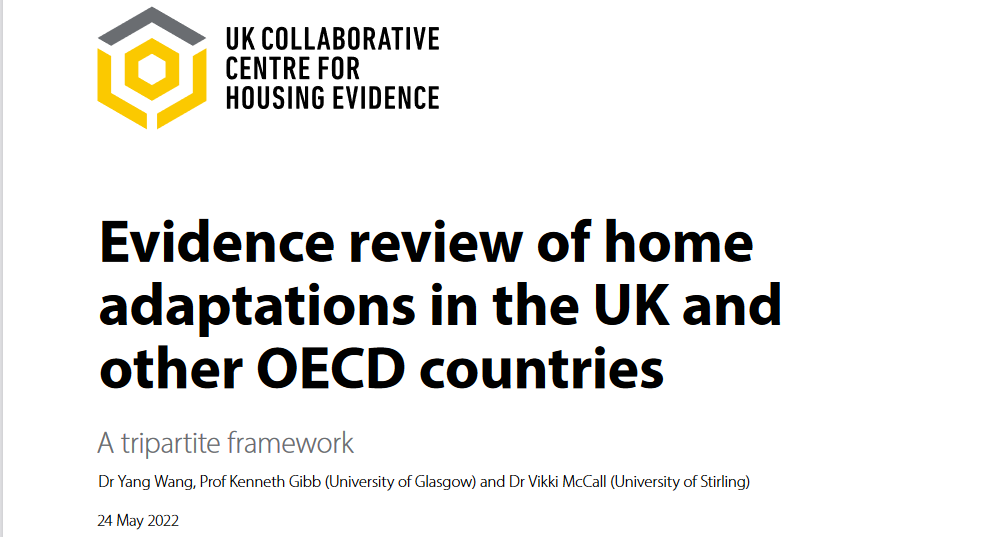 In the context of a steadily ageing society and the continuing impetus to expand appropriate residential solutions in the community for older people, the UK Collaborative Centre for Housing Evidence (CaCHE) is pursuing a series of interlocked projects that consider different aspects of housing adaptations policy and practice in Scotland.
The Adaptations Policy and Practice Programme involves a partnership of projects between CaCHE and the University of Stirling, HACT, Horizon Housing Association and Age Scotland.
The first output from this project is an international evidence review that draws on the relevant academic literature, led by Dr Yang Wang at the University of Glasgow. The review is centred around a three part framework: client, process and outcomes.
This paper asks three key questions:
Who need home adaptations
Who provides adaptations and what works as examples of good practice
What are the main outcomes of such interventions?
The report's authors are Dr Yang Wang, Prof Kenneth Gibb (University of Glasgow) and Dr Vikki McCall (University of Stirling).
'Evidence review of home adaptations in the UK and other OECD countries', can be downloaded here.