Cairn Housing Association takes ownership of properties in Ullapool
Cairn Housing Association has taken ownership of eight properties in Ullapool.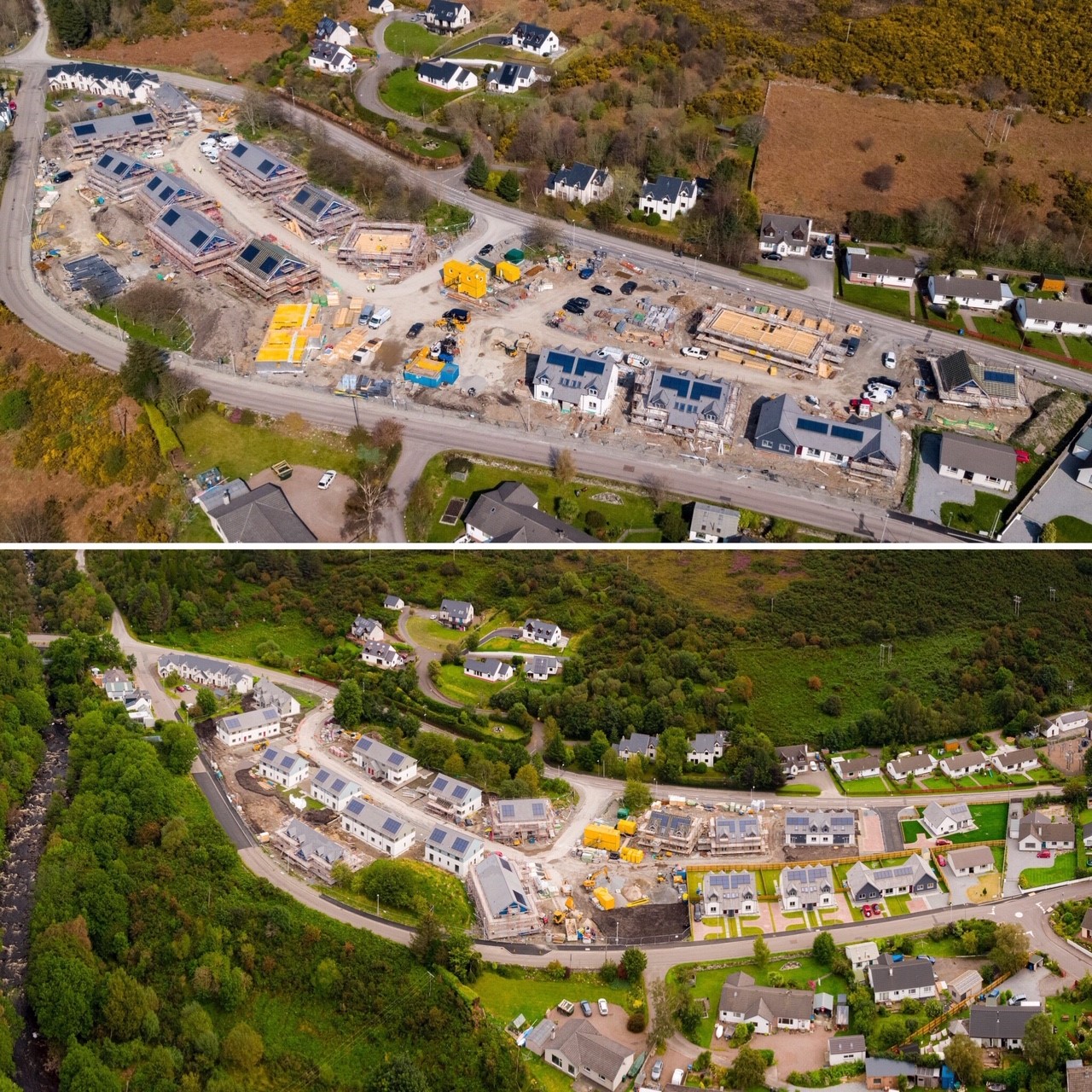 The new ownership is part of the wider Glenfield Park development, located on the former site of the Glenfield Hotel.
The homes became available on October 24 and are suited to individuals, couples and families, with one and two-bedroom styles available.
Work commenced on the site earlier this year, funded by the Scottish Government, City Region Deal and The Highland Council and developed in conjunction by Cairn, the Highland Housing Alliance (HHA) and the council.
Six homes will be available to rent from HHA and a further 20 affordable homes will be available from The Highland Council.
The properties have been constructed by Compass Building and Construction Services, which is also selling a number of homes on the 49-unit site.
Jason MacGilp, chief executive of Cairn Housing Association, said: "There is a clear demand for good quality, affordable homes in rural communities and it is a demand that is continuing to grow. We're delighted to work on projects like Glenfield Park to help meet that demand – we pride ourselves on providing great homes and an excellent service to customers.
"Delivering this development has been a great team effort and our thanks go to all colleagues from all agencies involved, including our own property team, Walter Clarkson and Simon Campbell.
"These properties in Ullapool will attract a variety of demographics, from whether you are looking to buy your first home or you're looking for something a bit bigger to suit a growing family.
"Cairn is fully committed to building homes of an exceptional quality as part of our five-year development plan to build 400 homes across the country by 2022/23 in order to meet the needs of communities in Scotland."
Ullapool offers a host of local amenities and plays host to several book, music and beer festivals throughout the year, as well as being a key destination on the North Coast 500.
Its location, in Scotland's rugged west Highlands, also makes it the perfect place for outdoor enthusiasts, whilst still being well-connected to bus and train routes.
Cairn Housing Association works with the aim of making welcoming communities of affordable homes accessible to more people, making them feel reassured, supported and connected.