CALA and Wheatley provide long-awaited welcome signage in Balerno
Two organisations delivering homes in Balerno have come together to provide the village with bespoke new gateway signage announcing it as the 'Gateway to the Pentlands'.
For more than three years, the desire for new signs has represented a key element of thinking behind the community council's draft community plan to increase pride in place, after a household survey by the village trust highlighted broad support for improving on the original "standard black and white" signage.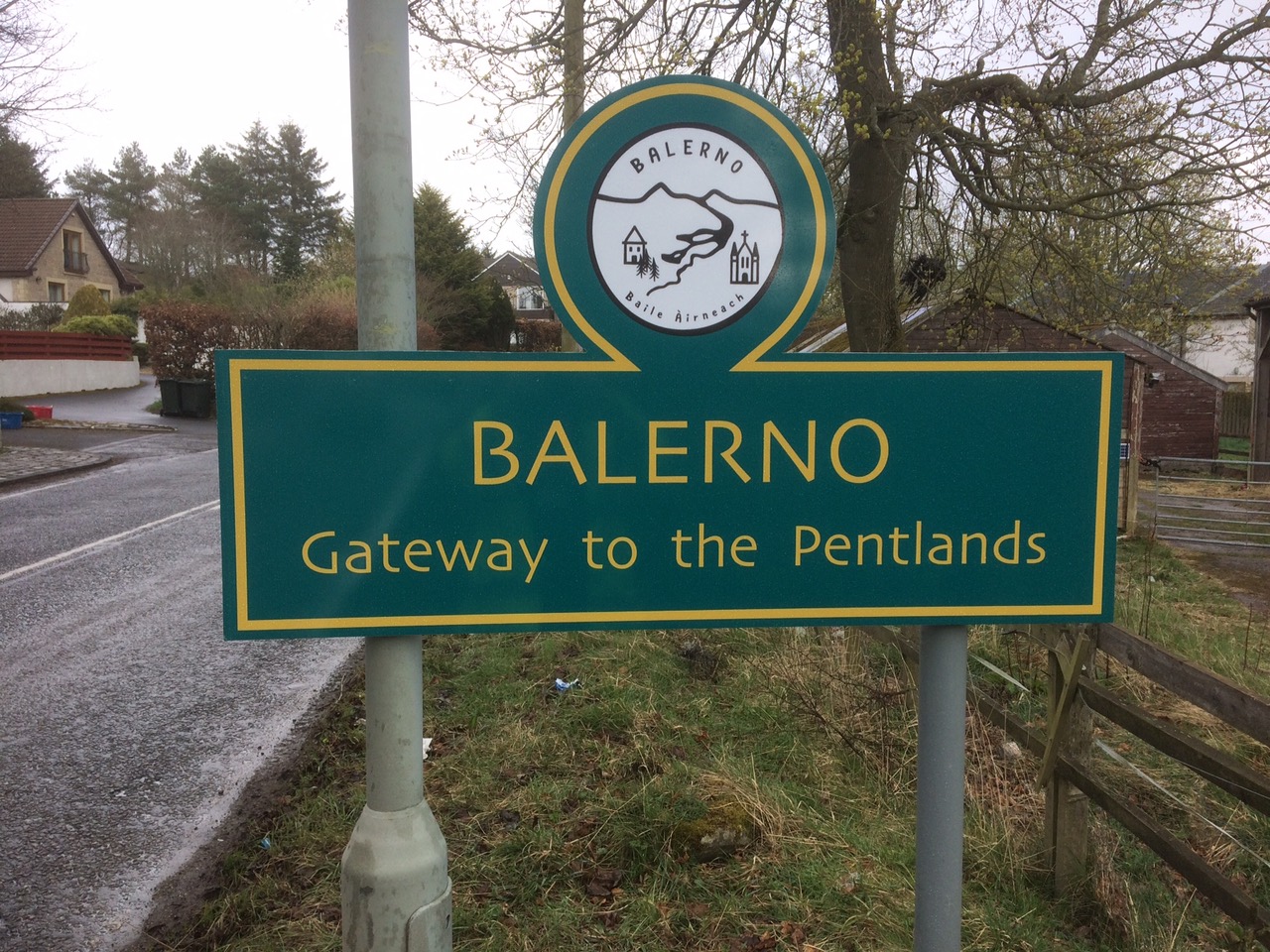 However, that new welcome into and out of Balerno could not be fully realised until CALA Homes (East) and Wheatley Group got together to arrange for the installation of the new green and yellow signs.
Richard Henderson, chairman of Balerno Community Council, said: "These signs make for a greatly-improved welcome to our community.
"Gateway signage could seem on the surface to be a small detail – however the community council believe it will make a real difference and installing new signage was amongst the first recommendations in Balerno's new community plan.
"New housing development at Ravelrig and Newmills presents new challenges and opportunities for the community, and encouraging 'pride in place' is, we think, an essential element in ensuring continuity for the village at an important time as it changes and adapts.
"The community council are very grateful to both CALA Homes and Wheatley Group for enabling us to make this important new signage a reality."
CALA Homes (East) is currently selling homes at two developments in Balerno, Ravelrig Heights and Kingfisher Park – and has had a lengthy history within Currie, Balerno and the surrounding areas.
Derek Lawson, strategic land director with CALA Homes (East), said: "We know how important these touches are, so we're pleased to be able to help with the purchase of the signage.
"We understand we are a visible part of this community and want to bring benefit to the wider area surrounding our developments.
"In being able to play a role in the creation of this much improved welcome to the village, we are simply supporting the great work and vision of Richard and the community council."
Dunedin Canmore, part of Wheatley Group, has recently completed 21 new affordable homes for mid-market rent and are due to finish a further 18 shortly. The mid-market homes will be let and managed by Dunedin Canmore's partners in Wheatley, Lowther Homes.
David Fletcher, Wheatley's director of development, said: "We're delighted to have built these spacious and energy efficient new homes for mid-market rent.
"The homes will provide warm and comfortable places to live for years to come and we're delighted that the first tenants are moved in and settled."