CALA employees prepare for build of a lifetime
A group of CALA Homes employees across Scotland are ready for the build of a lifetime as they prepare to travel to Cambodia to support in building safe homes for vulnerable families.
The team has been selected to join the CALA Build 2019 team, which will travel to the Battambang province of Cambodia in February with the aim of building a home for a local family currently living in an informal settlement. The trip has been organised in partnership with international charity, Habitat for Humanity.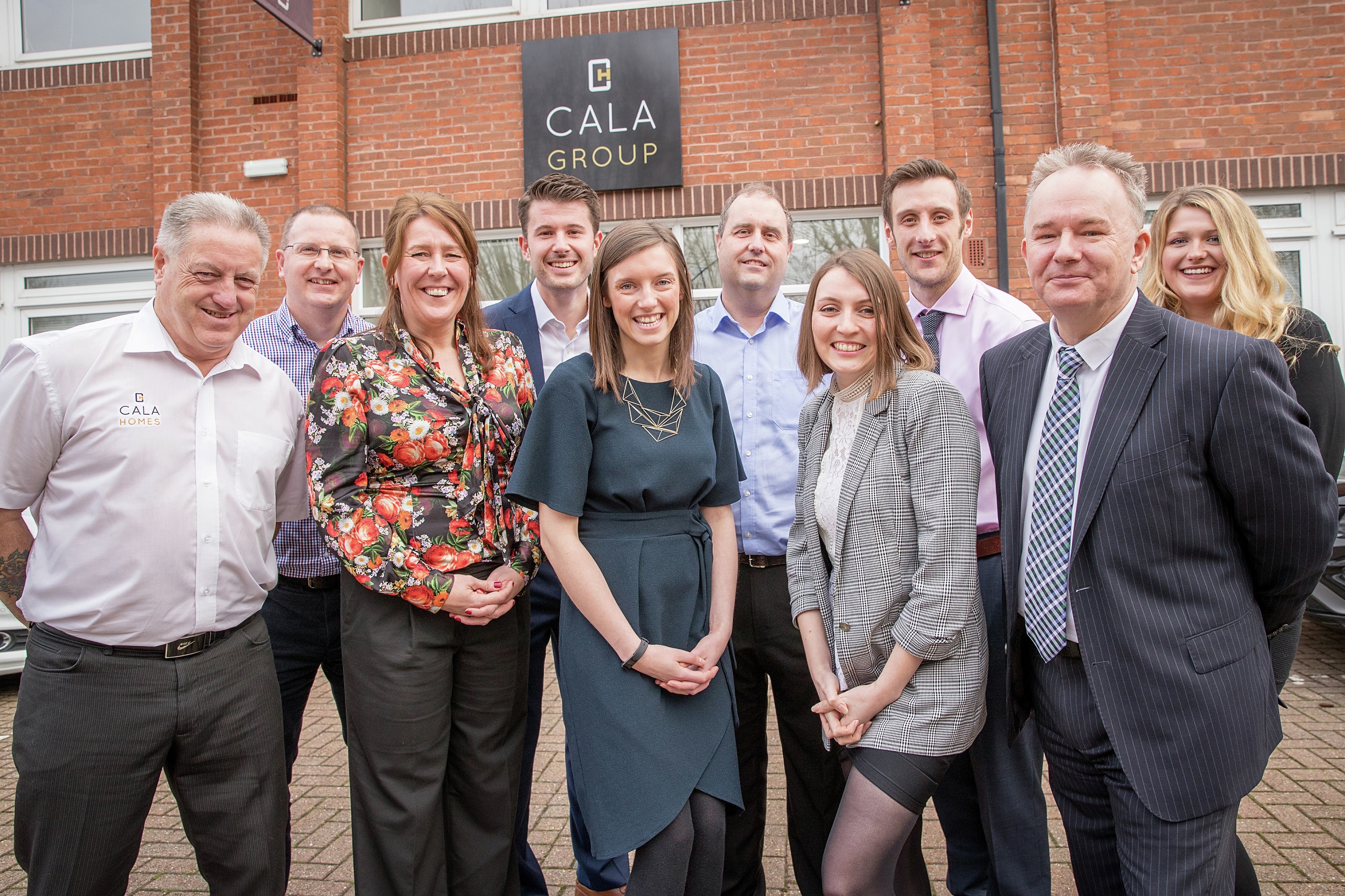 The CALA Build team is made up of 10 CALA employees from across the UK. Staff from Scotland include Claire Ferris, development surveyor; Stuart McKie, surveying manager; Kathleen McLaughlin, digital marketing manager; and Emma Gelati, marketing manager.
During the build, the CALA team will support in building walls, laying blocks, installing doors and windows and fitting roofs, amongst other more general build activities.
Stuart McKie, one of the surveying managers for the homebuilder taking part in the project, said: "Everyone should have access to a safe and secure place to call home, but that is sadly not the case for many people living in poor communities. I can't wait to meet and work alongside the family we'll be building a home for. It's rare that you get the chance to make such a difference to someone's life whilst having the experience of a lifetime yourself, and I am looking forward to seeing what we can achieve is a relatively short space of time."
The CALA Build team has been busy fundraising ahead of their trip and the total money raised is set to exceed £20,000. The team has raised £15,500 so far, with a further £5,000 to be added through CALA's Matched Funding Scheme for employees. The funds raised by the team will go towards helping the work of Habitat for Humanity in Cambodia as well as crisis zones across the world, in areas where they are unable to send in volunteers but can assist with other types of aid.
David McGrath, managing director at CALA Homes (East), said: "The CALA Build project is closely aligned with CALA's company values, and we're delighted and hugely enthusiastic about supporting the initiative with Habitat for Humanity.
"The team was selected to be part of the CALA Build 2019 team as they consistently demonstrates the CALA values in carrying out their work. We're looking forward to regular updates from the team once they begin the build."
The Cambodian Government has estimated that at least 10 million of its people lack access to decent housing. 17.7% of the population – or 2.8 million people – still live in extreme poverty, and an estimated two million houses are in critical need of improvement to meet minimal quality standards. It's estimated that more than one million homes will be needed by 2030 as a result of population increase and rural urban migration in Cambodia.
Tum Kazunga, CEO at Habitat for Humanity Great Britain, said: "Following decades of war under the Khmer rouge, Cambodia has seen its level of poverty decline but huge inequalities still persist. The food and economic crises in 2008 and 2009 led to an exodus, mostly fleeing rural poverty for the cities – which has resulted in concentrated poverty in both rural and urban areas.
"The CALA Build team's mission for February 2019 is to deliver a safe home and improved quality of life for a Cambodian family, and with just 10 days to complete as much building work as possible, it is the ultimate challenge. I have no doubt that the CALA team will rise to the challenge and we look forward to making a lasting legacy for a family very much in need."
More than 22 million people have secured new or improved housing through Habitat for Humanity since the organisation was founded in 1976, with more than 8.7 million people served in the last year alone.