CALA Homes fast-tracks £2,000 donation to Social Bite
Housebuilder CALA Homes (West) is gifting £2,000 to Social Bite earlier than planned as part of a 'roof donation' scheme at its Prince's Quay development in Glasgow.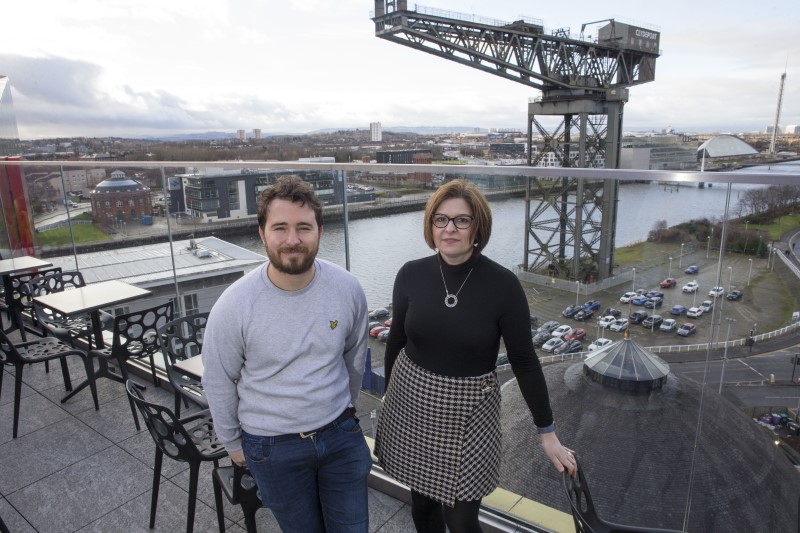 As part of the charity partnership between CALA Homes and Social Bite which kicked off earlier this year, a 'roof donation' per property built at the development was agreed, alongside a variety of other initiatives, to help the charity's bid to tackle homelessness.
With the first phase of apartments at the development due to launch this month, but postponed due to current restrictions, the homebuilder is expediting part of its donation to help Social Bite with its current project to feed the vulnerable during lockdown.
The charity is currently producing 4,500 food packs a day during the outbreak to help those in need after repurposing its organisation to set up an emergency food delivery service.
Thanks to this new service, food and essential supplies are now being provided to homeless people, families that were previously relying on free school meals, and those who have been made redundant due to the crisis and are now in food poverty across Glasgow, Edinburgh, Aberdeen and Dundee.
Liana Canavan, sales and marketing director for CALA Homes (West), said: "The work Social Bite is doing during this crisis is incredible, so we're delighted to be able to fast track this donation to help with their current efforts.
"It's a privilege to have a charity partnership with Social Bite, and we hope this donation will go towards helping some of the most vulnerable in society at this incredibly difficult time."
Josh Littlejohn, co-founder of Social Bite, added: "We've had to totally overhaul our structure as an organisation over the last two months to help those who are in desperate need and to protect the future of Social Bite.
"It's all hands on deck at the moment, and we're focusing all our energy on getting emergency supplies to as many people as possible, so this donation from CALA has come at a great time and will be put to use straight away to help those we're delivering to."
To donate £5 to Social Bite's #FeedTheNationInIsolation project, visit the website here.
Read all of our articles relating to COVID-19 here.