CALA Homes (West)'s boost for charity toy appeal
CALA Homes (West) has donated a significant amount of toys to a national charity as part of an annual Christmas appeal.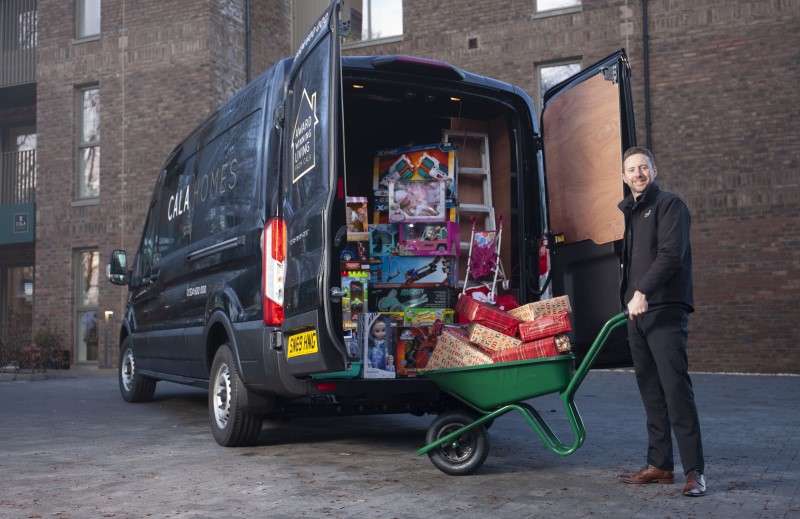 The homebuilder partnered up with the Salvation Army last month, opening up drop-off points at a number of its developments across the West of Scotland, where residents, visitors and staff were encouraged to hand in toys as part of the charity's Christmas Present Appeal.
The homebuilder has since been inundated with donations, including a donation of more than £2,500 from subcontractors including Glenavon, Dem-Master, JR Scaffolding and David McGuffie, amongst others, which provided a healthy boost to the total number of toys being sent to the Glasgow City Centre Corps Salvation Army.
Toys were handed in at Fin Glen in Milton of Campsie, Kilmardinny Manor in Bearsden, Kinnaird Wynd and Kinnaird Lee in Larbert, Lethame Green in Strathaven and Jordanhill Park in Glasgow.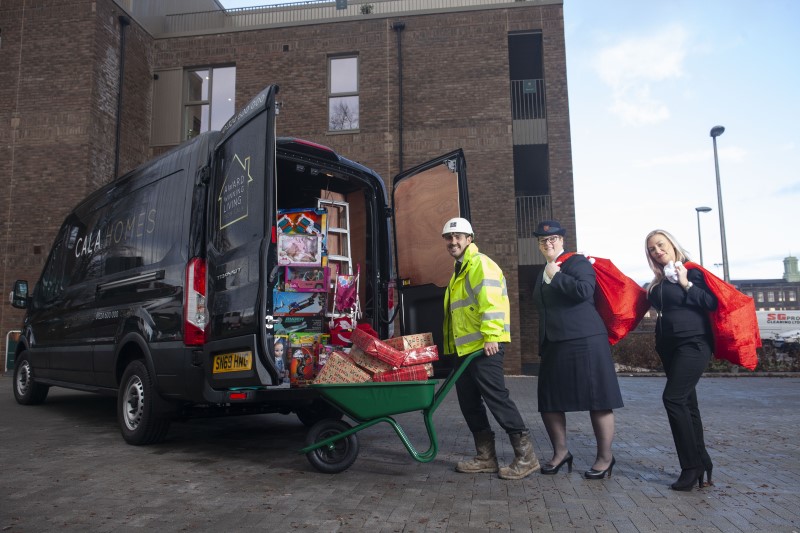 Lieutenant Loretta Garman at Salvation Army, said: "I'm absolutely delighted at the number of toys we've received from CALA. These donations will all directly benefit those in need in our community and will make such a positive difference to the lives of the children they're going to.
"It's important to think about those who are in need and maybe struggling at this time of year, so I'd like to say a big thanks to everyone who has done so by donating to this cause."
Since the inception of its Christmas Present Appeal, The Salvation Army has donated millions of toys and gifts to children and young people, and each year, the demand for Christmas presents increases.
Liana Canavan, sales and marketing director at CALA Homes (West), added: "We're very proud to have supported such a fantastic initiative this festive season and would like to thank everyone who's donated, including our residents, visitors, staff and subcontractors."