Caledonia helps Bellsmyre residents make digital connections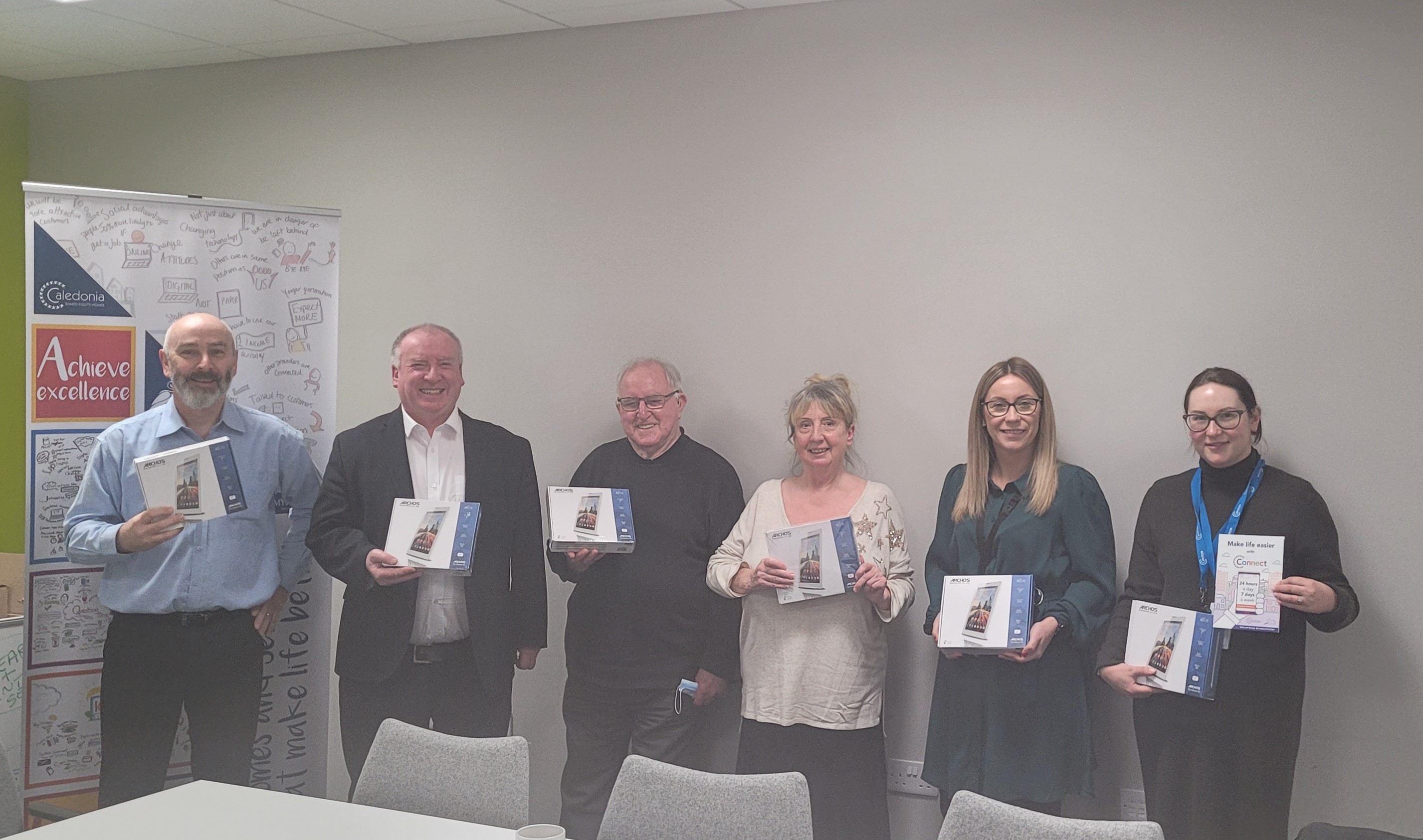 Caledonia Housing Association has donated six digital devices to the Bellsmyre Digital Community for tenants who live in the area.
The partnership will give tenants access to Caledonia's CONNECT app which provides key services including repairs reporting, accessing rent accounts, news flashes, wellbeing information and signposting other services.
Led by staff from both organisations, the partnership is focused on supporting people in the community with the cost-of-living crisis, rising energy costs and the general increase in prices. This first initiative is in recognition of the benefits to tenants from being digitally inclusive and having access to online services.
Kevin Nixon, regional manager, Caledonia Housing Association, said: "We have been linked with Bellsmyre Digital Community for a number of years and have supported their need for premises in the heart of the community they serve. I am pleased that both our organisations can work in partnership and collaborate on future initiatives in which we both have shared interests and values."
Kathleen Smith, Bellsmyre digital community manager, said: "We have many services to offer the community and these include services for all age groups, ranging from those who are improving their existing digital skills to those who are at the start of their journey. We will put these tablets to very good use in our project and we look forward to working with Caledonia Housing Association in areas we have a shared interest."