Caledonia Housing Association's 'Festival of Wellbeing' hailed by sailing skipper
Brendan Hall, who led the crew that won The Clipper Round the World Yacht Race in 2009, has praised Caledonia Housing Association's commitment to employee wellbeing.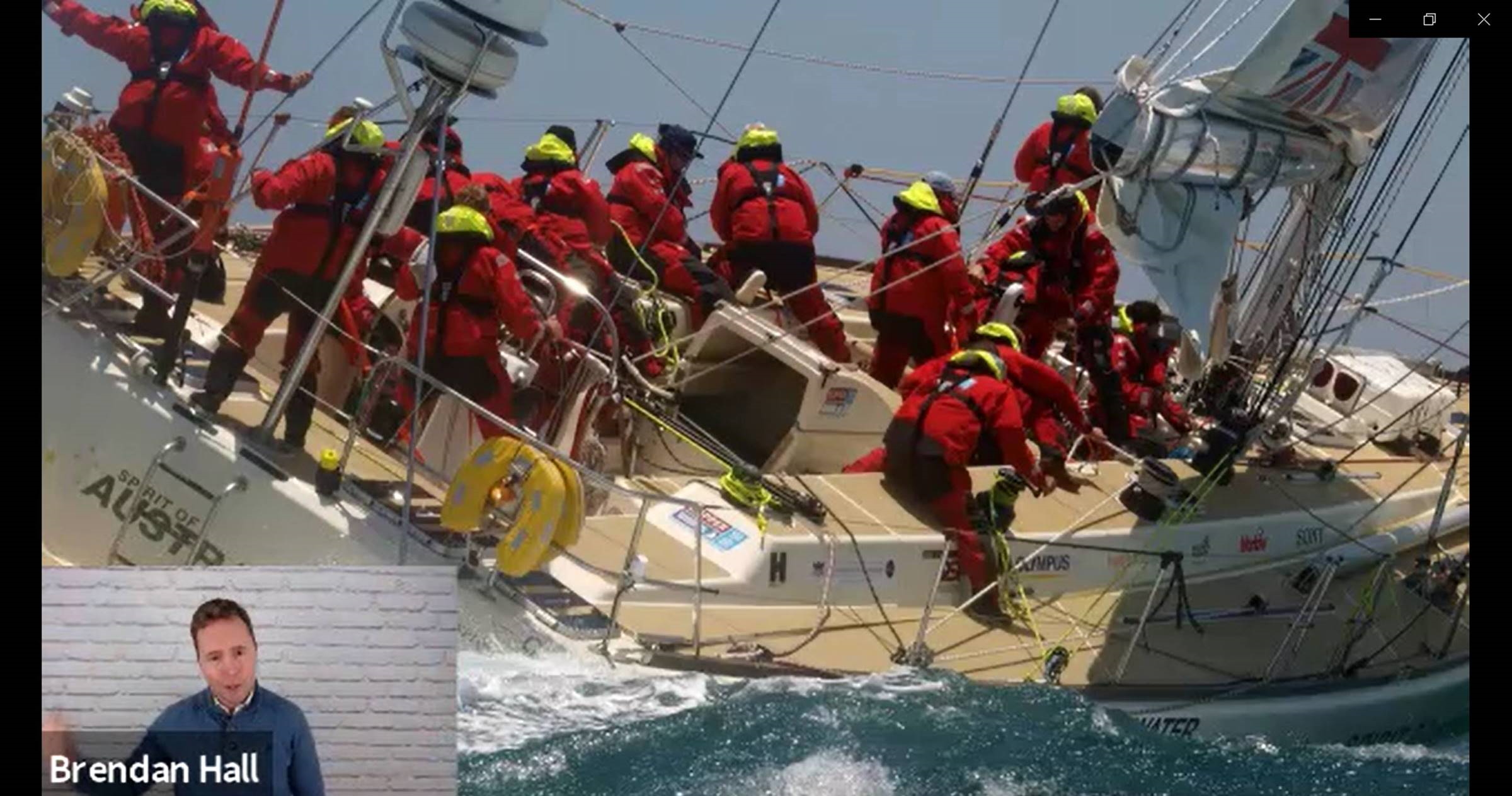 Speaking at the association's first virtual event for its employees across Scotland, he said: "Wellbeing in the (remote) workplace has been a priority for all organisations this year, but Caledonia's week-long Festival of Wellbeing has been the most comprehensive, team-focused wellbeing initiative I've seen anywhere, and I know what a positive impact it will have, not just for the staff who attend, but also for the communities and people they support".
Mr Hall provided a compelling keynote presentation outlining how organisations can emerge stronger from the Covid pandemic, by building resilience and adapting to change.
A further 20 sessions were held over the four days of the Festival, featuring topics that reflected the different needs of the workforce. The sessions included mental health and home working, growth mindset and building personal resilience, yoga for mental wellbeing, caring for ourselves and customers, and a Q&A with Graham Paulley, head chef at the Apex City Quay in Dundee, who shared easy recipes for employees to try.
A key part of the week focussed on the social connections which are vital to a meaningful and positive work experience. This included a coffee morning with chief executive Julie Cosgrove; a Q&A session with Caledonia directors; a Christmas staff quiz; a peer-to-peer recognition initiative where staff could express appreciation to colleagues; and an inspiring session from David Dorward of charity Dundee Bairns, highlighting its remarkable efforts to address food poverty and how volunteering can help individual wellbeing.
Individuals were able to sign up for as many sessions as they wished. Over the four days, more than 750 hours were devoted to learning and connecting with colleagues at conference sessions, demonstrating the interest from Caledonia employees.
Lisa-Marie Brown, neighbourhood officer with Caledonia Housing, commented: "I was initially unsure how the conference would work in a virtual format. However it worked well in that you could choose what sessions to attend. I appreciate the time and effort that was invested in staff and highlighted that Caledonia cares how we are doing. And what I learned will help me achieve my goals and be my best for my tenants."
Julie Cosgrove, chief executive of Caledonia Housing Association, added: "We planned the festival around taking care of Caledonia staff who take care of our customers every other week of the year. They have done a remarkable job in these difficult times. We recognise the wellbeing of our employees has to be a core part of what we do. We focussed on physical wellbeing, mental wellbeing, and community and social connections; all topics suggested by our teams at the planning stage.
"It is the first time we have held this event virtually and there were certainly new challenges to overcome, but we got there, and the high levels of participation and positive feedback speak for themselves."