Caledonia shows UK housing professionals around Bellsmyre development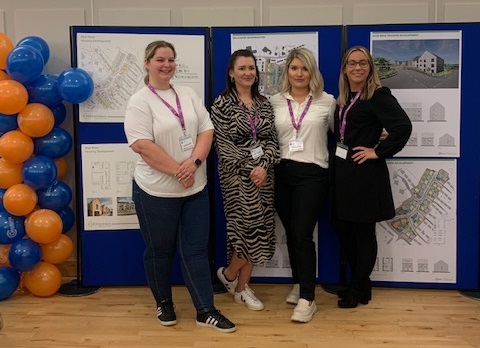 A group of housing professionals from across the UK have been visiting a Caledonia Housing Association development in Dumbarton as part of a prestigious year long development programme.
Four Caledonia members of staff are participating in the World of Housing GEM programme, Talent Management For The Housing Sector. They, and the other participants, will visit other housing organisations across the UK and also the Houses of Parliament in Westminster where they will meet with a range of housing experts.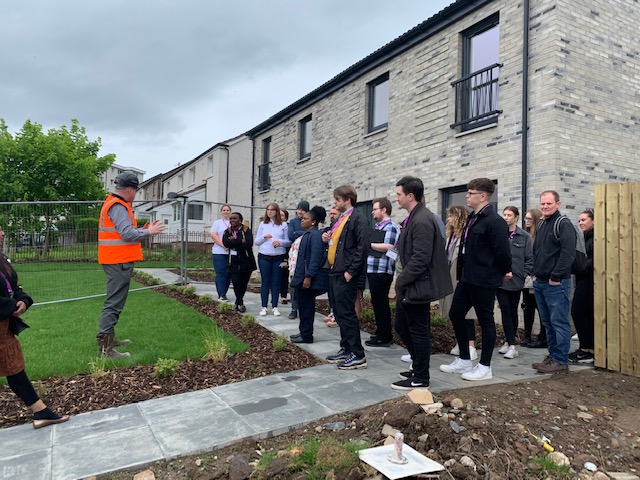 Geraldine McKenzie, Jenna Kennedy, Rachel Woods and Joanna Jakubiak provided their fellow course participants with a tour of Bellsmyre and a presentation of the area's history at the Cuttysark Community Centre.
The course aims to promote the social housing sector as a career of choice and 'future proof' the sector through supporting the development of the next generation of leaders. The learning focuses on bringing to life the challenges of homelessness, regeneration, diversity and inclusion, sustainable communities, housing policy and developing the personal leadership skills to influence change and improvement.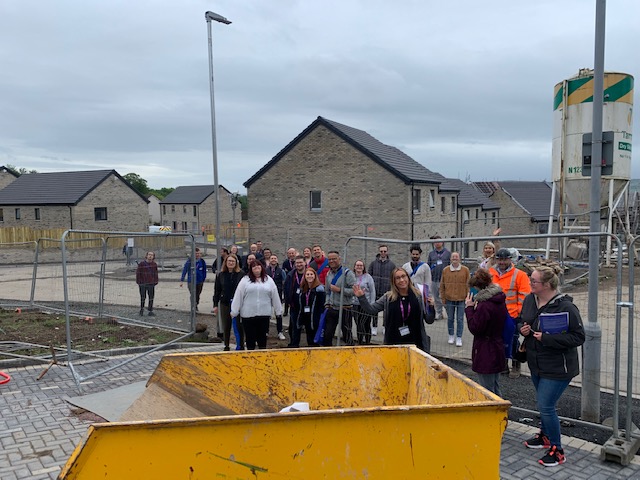 Barry Johnstone, director of people at Caledonia, said: "We are really proud of the four team members for all of the effort they are putting into the programme and for their pride in showcasing Bellysmyre to housing professionals from across the UK.
"The GEM programme will enable the participants from Caledonia to gain an even greater understanding of housing issues and to support our work in regeneration and providing quality and affordable housing."