Caledonia starts work on new homes for Dundee
Caledonia Housing Association has commenced work on transforming the former Maxwelltown Works on Alexander Street in the Hilltown area of Dundee.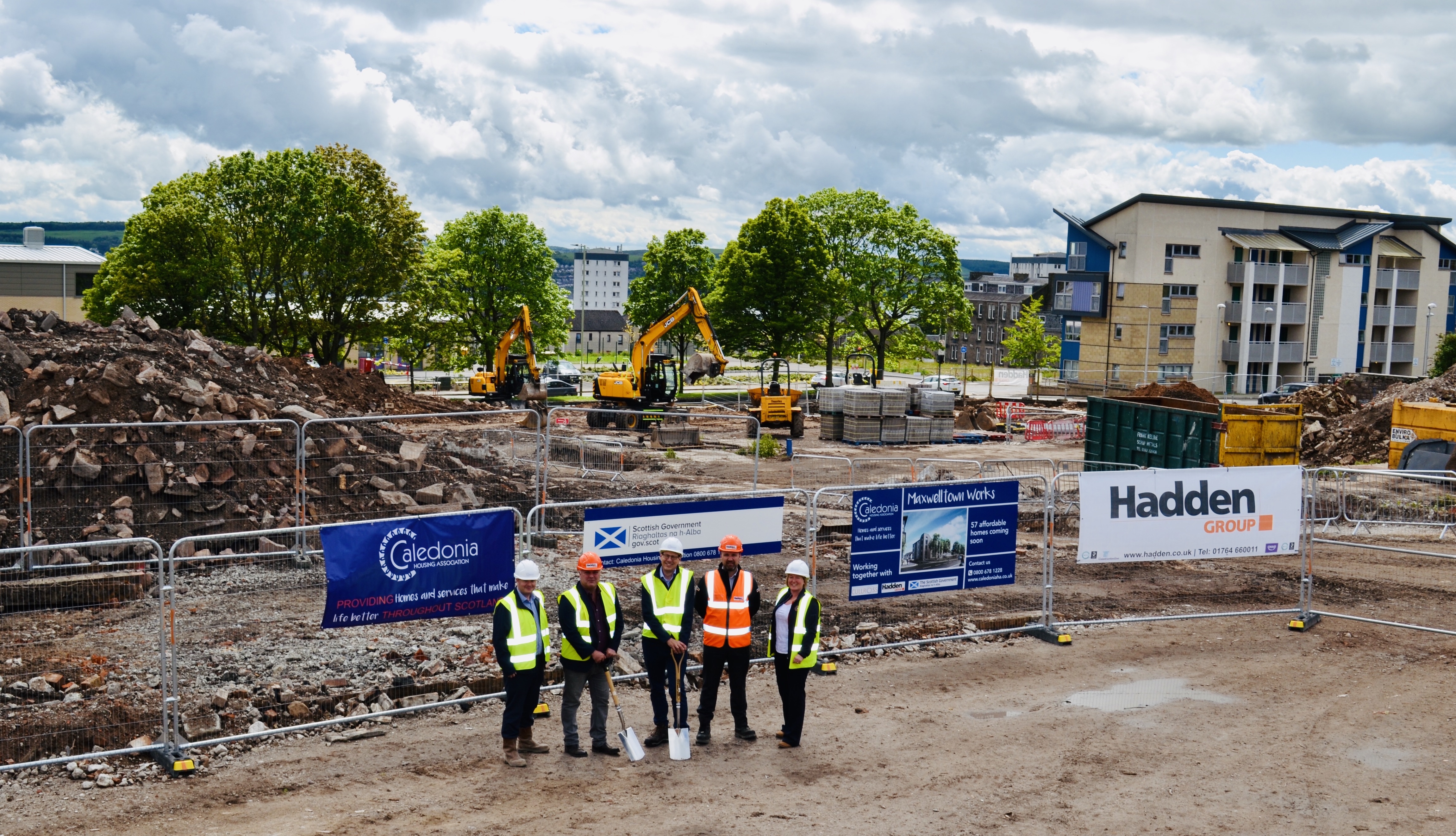 Working with Cullross Limited and Hadden Construction, the Association intends to transform the derelict site by constructing a mixture of rented and low cost homeownership with one- and two-bed flats and two-, three- and four-bed homes.
The development is sympathetic to the site's industrial past and the surrounding architecture; contributing positively to the ongoing regeneration of the area with similar projects currently under construction on the opposite side of Alexander Street.
With work now under way the team hope to begin handing over the new homes to Caledonia Housing Association by December 2020.
Emma Garry, development director at Cullross Limited, said: "Cullross are thrilled to be starting on site with this really exciting development, it's the culmination of a lot of hard work by everyone in the team. We are looking forward to working with our partners, Caledonia Housing Association and Hadden Construction to see the new homes come out the ground and evolve to completion."
Andrew Kilpatrick, asset director at Caledonia Housing Association, said: "Caledonia Housing Association are delighted to see work commence on our Maxwelltown development. The site provides an ideal location for a mix of low cost home ownership and high quality affordable rented homes and reaffirms Caledonia's commitment to work with Dundee City Council to provide homes and services that make life better."
Hadden managing director, Steven Brady, added: "We are delighted to have been appointed to deliver this high-profile regeneration project in Dundee and to be working for Cullross and alongside Caledonia Housing Association again. We're hoping to maintain the good progress to date and look forward to engaging with and providing opportunities for the Dundee community."