Callum Chomczuk: In our response to COVID-19, we must prioritise victims of domestic abuse
CIH Scotland national director Callum Chomczuk makes the case for parliament and the housing sector to do more to safeguard women and children experiencing domestic abuse during the current lockdown.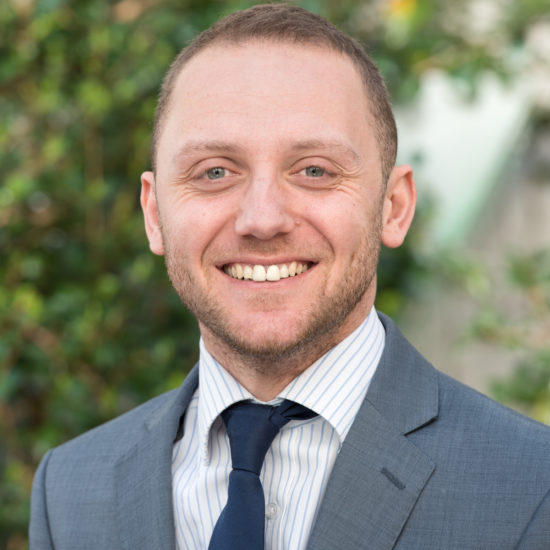 As the country enters its second week of the lockdown, a measure intended to protect us all, it is clear there is more that both parliament and the housing sector needs to do to safeguard women and children experiencing domestic abuse.
We know from reports across the world that self-isolation in response to COVID-19 has led to an increase in reports of domestic abuse. That is why, as the Scottish Parliament votes and legislates today to end evictions in both the private and social sector for six months it is vital that the law recognises that protection from eviction cannot be guaranteed for perpetrators of domestic abuse.
Legislation cannot give people absolute rights without any responsibilities. We can't provide that level of protection for all our citizens and not have some expectation of appropriate behaviour.
Now this exemption should not put anyone on the street. Local authorities already have and will continue to have a duty to house someone who needs it, and that will not disappear. However, the pandemic does not give a perpetrator the right the abuse their partner with no consequences. It is vital that the legislation when passed mirrors the approach of Police Scotland that has made clear that even during this crisis domestic abuse will still be considered an operational priority.
However, it is not just the responsibility of the police and government to support victims of domestic abuse. Landlords, in particular social landlords in councils and housing associations, also have a pivotal job in supporting victims that are at even greater risk of harm during this pandemic.
Right now, many are considering what services they can and cannot continue throughout the crisis. This includes decisions on whether they can continue to allocate housing to those who need it in way that is safe for their staff and their prospective tenants. While recognising the importance of keeping their staff safe, it is vital that landlords do not stop providing housing to help victims of domestic abuse.
Victims of domestic abuse need a home like the rest of us. Neither physical harm nor coercive control will end because of the pandemic. The housing sector has a vital role to provide the homes that victims need. Be that moving a victim to a new safe home or where possible moving the perpetrator out of the domestic setting so that the victim doesn't have to upend her life.
Of course, this should be done in a way to minimise contact between landlord and tenant through phone calls, emails, online portals and social distancing. And while some are already leading the way with no contact allocations, it is vital that everyone learns from this practice so the entire housing sector can provide a home for those that need one.
Last year there were around 60,000 instances of domestic abuse in Scotland. Between one in three and one in five women will experience domestic abuse in the course of their lifetime. And we know that relationship breakdown remains the single biggest cause of homelessness for women in Scotland.
During this crisis many victims will have no respite. No school for their children to go to, no playdates to attend, no job to turn up for and no social network for support. It is the responsibility of us all to ensure victims of domestic abuse are protected and that starts with our parliament getting the legislation right on Wednesday.
This article was originally published in The Herald
Read all of our articles relating to COVID-19 here.