Callum Chomczuk: Reflections from the CIH Scotland Housing Festival 2022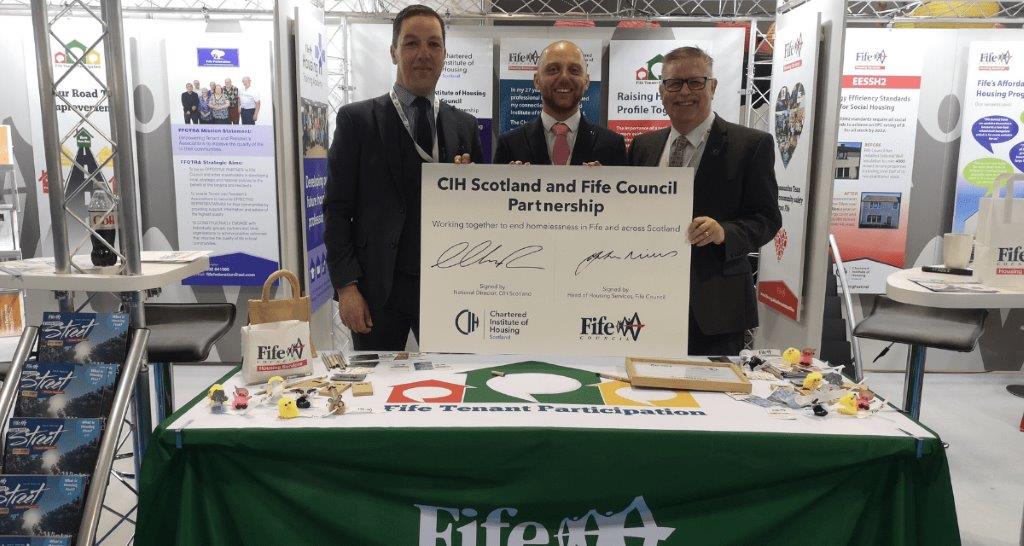 CIH Scotland national director Callum Chomczuk rounds up the action from the two-day Scotland's Housing Festival last week.
After a two-year hiatus, it was great to be back last week for Scotland's Housing Festival – our biggest get-together of housing professionals since the pandemic. I think I can speak for everyone when I say how much of an incredible opportunity this was – to come together to meet, share, learn and debate with industry leaders and innovative thinkers alongside our vibrant member network.
There were so many highlights from across the two-day festival – I'm not entirely sure I could pick just one stand-out moment although I have certainly taken away the challenge that Angiolina Foster, chair of Public Health Scotland, lay at the feet of the sector. We need to be evidence-based, we need to show leadership but also her optimism that Scotland does have the right foundations to address poverty and inequality.
I hope that everyone left inspired after an engaging programme featuring four streams of content focused on the most critical challenges in housing, together we began to unpick what the future of our sector could really look like.
Over the two days of the Festival we heard about how we can:
advance housing management practice
improve tenant outcomes across the whole rented sector
tackle the climate emergency
enhance practitioner professionalism and support housing education
grow and diversify our sector
However, the main highlight for me was the signing of the Partnership between Fife Council and CIH.
The partnership is significant for both CIH and Fife Council. At its heart is work on how we can improve Rapid Rehousing Transition Plans and specifically
how RRTPs can report to allow for greater accountability and transparency
how we can better utilse the PRS to end homelessness
exactly how much will it cost to deliver on the ambition of Scotland's 32 RRTPs
Beyond this the Partnership will ensure that students of Fife Training Academy become members of their professional body and that we can commit to engagement and support for young housing professionals.
We know that good conversations are the key to success, and with over nearly 600 CIH members coming together for Scotland's Housing Festival 2022, I feel as though this week, we've been collectively inspired to make positive change.