Cameron Mustard: Bridging the gap for Scotland's next generation construction sector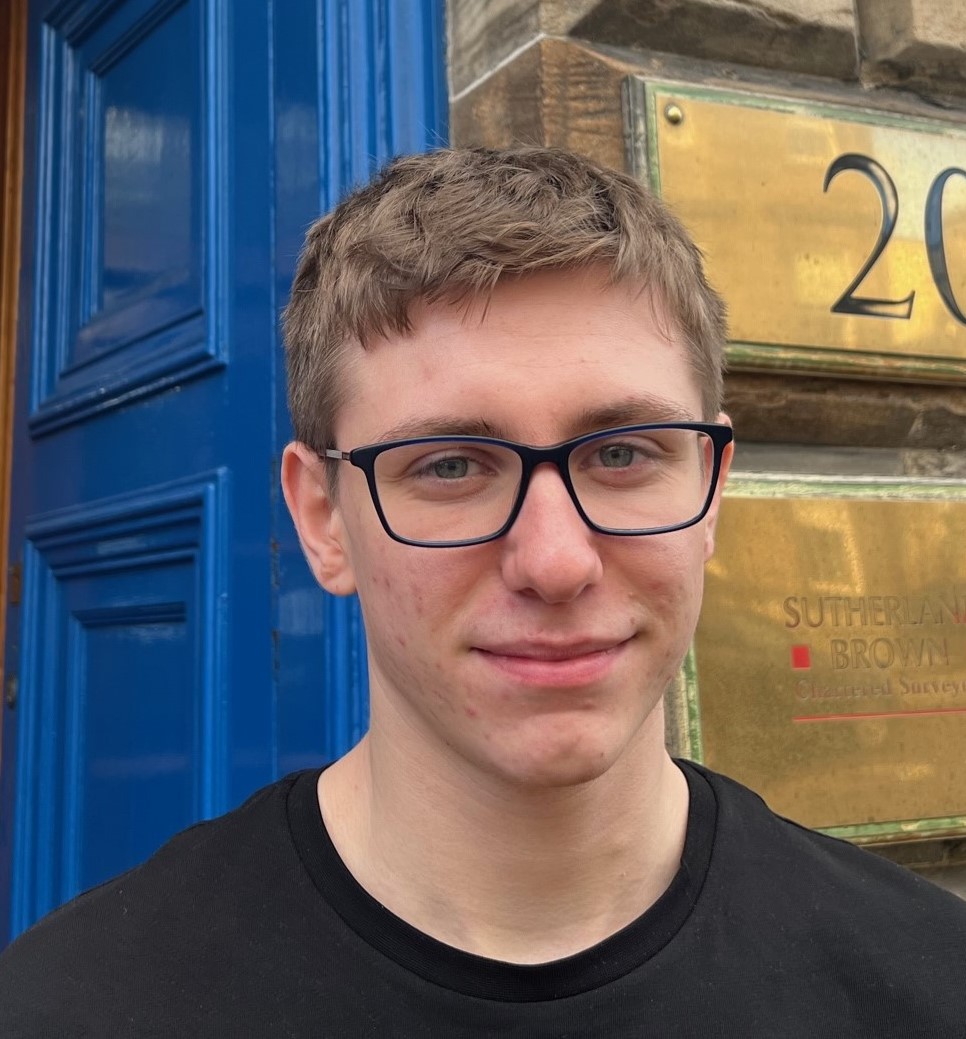 Apprentice Cameron Mustard discusses the importance of bridging the skills gap in the construction sector and providing younger generations with a successful route into the industry through apprenticeships and training opportunities.
Recent ONS reports for Scotland's construction sector show there was a slight increase in construction output for new work. Despite this resilience in the sector, there are still issues which lie in the significant lack of skills within the industry and the difficulty that young people face in accessing jobs.
I started working with housebuilder, AS Homes (Scotland) last summer. My route into a work experience role followed a recommendation from a relative who is a blacksmith. As a student at Edinburgh Napier University studying Civil Engineering, it was a great opportunity to use my summer to learn more about the sector.
My work experience later progressed to a part-time role and following this, AS Homes (Scotland) offered me the opportunity to take on a graduate apprenticeship which would allow me to work full time whilst also being given time to complete my degree. They supported me through the process and a year after my summer job, in August this year, I became a graduate apprentice within the civil engineering team.
I hadn't always aspired to take on an apprenticeship. At school, they weren't really offered as an option as opposed to a full-time university or college degree. However, I always had a deep fascination for house design, and the idea of being able to work and earn money whilst learning was appealing. Having to figure out the next steps for myself I was thankful to have the help of my family. But sadly, not everyone has the network or support at home and there is a real gap in educating pupils on the options available to them when they leave school.
I'd like to see schools take the initiative to encourage young people to explore different career options. The construction industry currently needs staff with traditional trades and people wanting to move into the sector. AS Homes (Scotland) are doing their part in trying to make a change in the industry by putting a lot of effort into promoting construction careers through school visits. Being part of the 'WorkIt' programme, they encourage schools, colleges and students to contact them for work experience opportunities. They have also made way for new modern apprenticeship opportunities and at our Ferguslie Park project alone, there have been 12 work experience placements on-site and at our head office.
This is exactly what young aspiring construction workers, like myself, need to see more of in the sector. School years are the vital point at which these people will decide what path they are going to take, so companies need to collaborate with schools more to speak to pupils and let them know what great opportunities there are available.
AS Homes (Scotland)'s recent appointment to the Link Group New Build Housing Construction framework is also a really exciting prospect for myself and other apprentices. This has placed the company as a key delivery partner for new, high quality home projects over the next four years.
I've been extremely lucky that what initially started out as work experience has turned into a graduate apprenticeship. Whilst the benefits of apprenticeships are becoming more apparent to businesses, there are still not enough out there and it can be tough for those looking to secure an opportunity in the industry.
I have no doubt that there would be interest in the industry but they just don't know that option is available yet. I'd love to see more schools, colleges and companies in 2023 take the lead and work to bridge the skills gap by introducing more apprenticeship opportunities.
Cameron Mustard is a civil engineer apprentice at AS Homes Scotland